FRIDAY (Jump to SATURDAY | SUNDAY)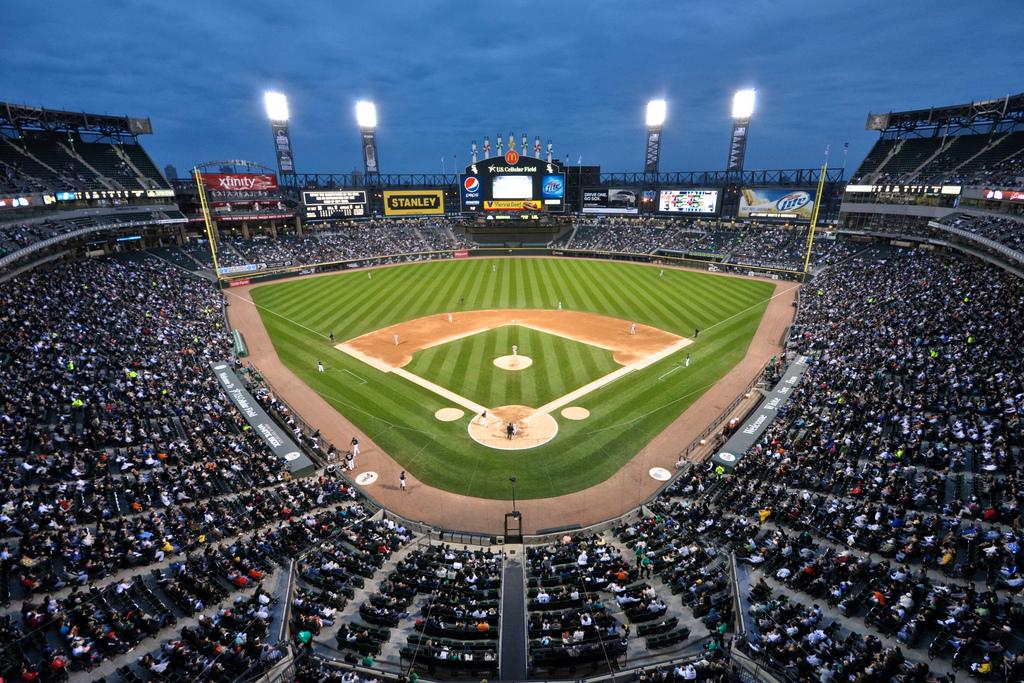 (Geoff Livingston / Flickr)
White Sox Home Opener (through Sunday)
U.S. Cellular Field, 333 W. 35th St.
Our favorite season (no, not spring) is finally here. The White Sox take on the Cleveland Indians in their home opener this weekend. (Cubs fans, your home opener is on Monday.) Have your hot dog and beer at the ready. Hear what local experts had to say about how the Cubs and Sox will fare this season. 3:10 p.m. Friday; 1:10 p.m. Saturday and Sunday. Ticket prices vary.
---
Also on tap:
Chicago Latino Film Festival (through April 21)
AMC River East 21 Theatre, 322 E. Illinois St.
What started as a small event with films projected onto a concrete wall has grown into a showcase of more than 100 feature and short films from Latin America, Spain, Portugal and the U.S. The 32nd annual, two-week event features a diversity of themes and genres. For the full schedule, go here. Times and ticket prices vary.
Dreamgirls (through May 22)
Stage 773, 1225 W. Belmont Ave.
Porchlight Music Theatre presents the story of a 1960s female singing group from Chicago and the ups and downs on their road to fame. The Tony award-winning musical features the song, "And I Am Telling You I'm Not Going" (famously sung by Jennifer Hudson in the 2006 film adaptation). Times vary. $39-$45.
National Robotics Week (through Sunday)
Museum of Science and Industry, 5700 S. Lake Shore Drive
See robots designed by Chicago-area students and amateur teams, learn from top robotics scholars and see a robot competition. Check out the events schedule here. Admission prices vary.
Muti Conducts Berlioz's Romeo and Juliet (through Saturday)
Symphony Center, 220 S. Michigan Ave.
Ricardo Muti leads the Chicago Symphony Orchestra, the Chicago Symphony Chorus and stars Ekaterina Gubanova, Paul Groves and Dmitry Belosseskiy in French Composer Hector Berlioz's romantic score inspired by Shakespeare's "Romeo and Juliet." 7 p.m. Thursday through Saturday. $36-$255.
Adding Machine: A Musical (through May 15)
The Den Theatre, 1333 N. Milwaukee Ave., 2nd Floor
Mr. Zero is bored with his life. He hates his wife, job and the hand he's been dealt. After 25 years of adding figures for one company, he finds out he's been replaced by a machine. This musical staged by The Hypocrites explores Mr. Zero's struggles as he wonders, will his life ever amount to anything? Check out what Sun-Times theatre critic Hedy Weiss had to say about the performance on our show. 8 p.m. Fridays; 3 p.m., 8 p.m. Saturdays; 3 p.m. Sundays. $28-$36.
---
SATURDAY (Jump to FRIDAY | SUNDAY)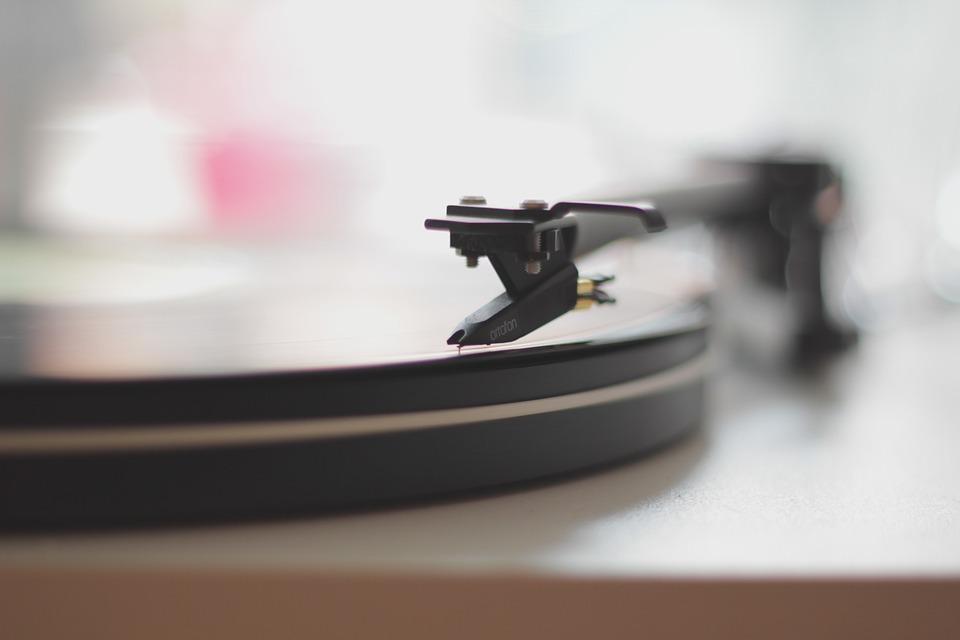 CHIRP Record Fair and Other Delights
Plumbers Hall, 1340 W. Washington Blvd.
Freshen up your record collection at the 14th annual event, which gives vinyl enthusiasts the chance to dig through thousands of crates of records, plus DVDs, CDs, posters and other items. The event is hosted by the Chicago Independent Radio Project. 8-10 a.m. early admission; 10 a.m. general admission. $17-$35.
---
Also on tap:
International Voices Project (through April 25)
Various locations
"All the world's a stage," wrote Shakespeare. This month, the world comes to Chicago. See eight new contemporary works by playwrights from Italy, Britain, Poland, Pakistan, Lebanon and other countries at theaters across the city. The project,  now in its seventh year, emphasizes works that bring native languages into the spotlight. See a performance schedule here. Times vary. Free.
Mad Hatter Pub Crawl
Various Locations
Put on a crazy hat and raise your glass to a good cause at the 8th annual crawl to benefit Clearbrook. Stops at Nick's Beer Garden, Flat Iron Chicago and Emporium Arcade Bar are on the schedule; tickets include a party favor, appetizers and giveaways. The event also features drink specials, raffles, auctions, contests and more. 3 p.m. $25-$30. (21+)
ReptileFest (through Sunday)
P.E. Complex at NEIU, 3600 W. Foster Ave.
Get up close and personal with hundreds of reptiles and amphibians at this annual event that aims to promote conservation and understanding of "these frequently misunderstood animals." Hosted by the Chicago Herpetological Society. Note: No animals are for sale. See our segment on "Chicago Tonight" to meet some of the animals. 10 a.m.-5 p.m. Saturday; 10 a.m.-4 p.m. Sunday. $10; $7 for kids ages 3-11.
108th Annual Next Year Day
HVAC Pub, 3530 N. Clark St.
If the Cubs don't win it all this season, there's always next year. The Heckler hosts a kickoff celebration to the start of the Cubs season. Enjoy drink specials, games, a charity raffle, music and more. 7 p.m. $10. 
---
SUNDAY (Jump to: FRIDAY | SATURDAY)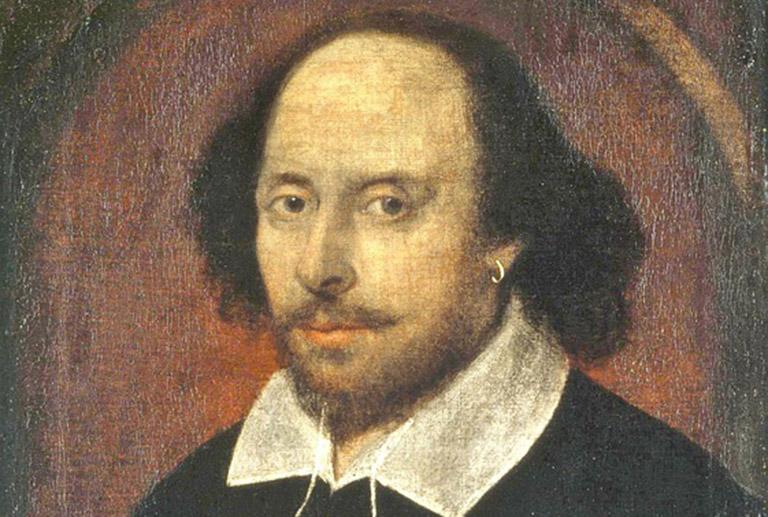 Shakespeare By Design (through May 9)
Noyes Cultural Arts center, 927 Noyes St., Evanston
Inspired by Shakespeare 400, an event celebrating 400 years since the Bard's death, this exhibit features set, costume, and lighting designs by area theaters, including the Chicago Shakespeare Theatre and Evanston Township High School stagecraft class. Sunday's opening reception includes performances by ETHS's Shakespearean club and The Viola Project. Opening Reception 2-5 p.m. Free.
---
Also on tap:
MoCP at 40
Museum of Contemporary Photography, 600 S. Michigan Ave.
This Sunday is your last chance to visit this intriguing exhibition celebrating the museum's 40-year history. Read more about it here. Noon-5 p.m. Free.
Riverdance 20th Anniversary World Tour
Cadillac Palace Theatre, 151 W. Randolph St.
Sunday also marks your last chance to see the international Irish dance group present an exciting spectacle of dance, music and song. 2 p.m. $50-$174.
St. Germain
Park West, 322 W. Armitage Ave.
St. Germain has been on the scene for 20 years now, with multi-platinum success – and he's back on tour and making a stop in Lincoln Park. His music is an exciting blend of the blues, jazz and electronic. 7 p.m. $44. (18+). Note: The concert was originally scheduled for the Vic Theatre but is now at Park West. Those who purchased tickets for the Vic Theatre will still be allowed to attend.
---
Events listed are subject to change. We recommend double-checking times and locations before you head out the door. Want to share your upcoming events with us for consideration in a future roundup? Send us an email.
---