In the Loop, a photographic feast is now being served. To celebrate its 40th anniversary, the Museum of Contemporary Photography combed its archives to find the pictures that best reflect the character of the museum. What they found were dramatic images from the 19th century to the 21st.
TRANSCRIPT
Phil Ponce: Since its founding in 1976, Columbia College's Museum of Contemporary Photography has been on a mission to promote a greater understanding of the medium. 
Their anniversary exhibition includes distinctive works from the collection that blend art and history. 
The earliest photograph is a portrait of an Englishman taken in 1867 by Julia Margaret Cameron. The most recent was taken in South Africa in 2015.
In between, there is incredible visual variety: Hollywood glamour shots, Andy Warhol Polaroids, a gelatin silver print of an Ansel Adams "Yosemite" photo.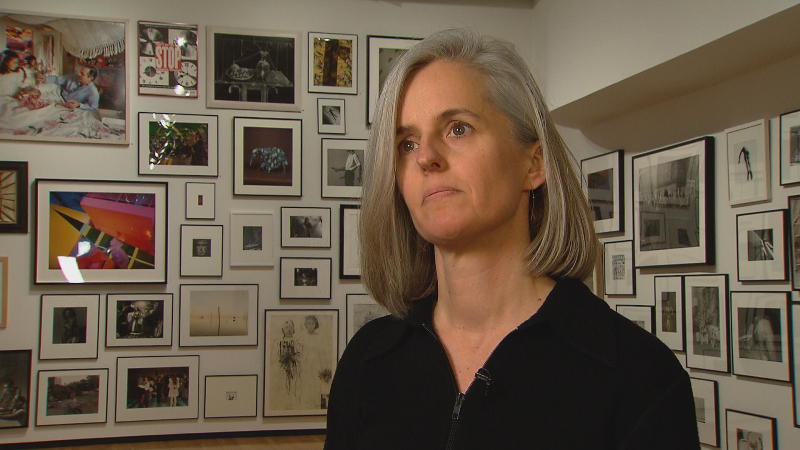 Karen Irvine Karen Irvine, curator: This room represents our entire collection in as broad of a scope as we could possibly manage. It represents 150 years of photographic history.
We tried also to represent the diversity of approaches in the room.
Ponce: Choosing 250 images from the more than 10,000 works in the collection was a daunting task.
Irvine: It's a real challenge, and we had all of us kind of piping up and expressing our opinions and our favorites, and what we thought were the most important works. But we also wanted to balance the more iconic images in the canon of photographic history with lesser known artists and things that are maybe a bit unexpected.
Ponce: The still-growing archive is ultimately a research tool. 
Irvine: Our institutional philosophy is to collect in order to educate, so making the collection accessible to students and the general public is a priority for us. We feel like artists make works to communicate with and that they are and can be very effective teaching devices.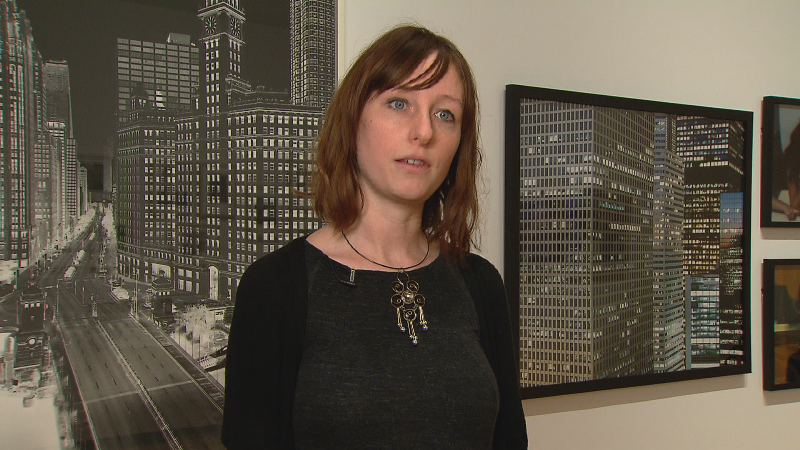 Allison Grant Allison Grant, associate curator: I started at Columbia College as an MFA student in photography, and I started at the museum as an intern. And that experience really impacted how I thought about this exhibition because my first job here was to go through our entire archive of photographs and make sure everything was in the right place.
But as I did that I got to look at every single image and so every day was like this moment of discovery of seeing this masterwork that I could only dream of seeing. And I was totally awestruck by the experience so I wanted to try to put together the exhibition in a way that would allow visitors to similarly have this experience of discovery and to see all these amazing works of art put next to one another in this really dynamic display.
Irvine: Probably the most iconic image on the wall is by Dorothea Lange. It was taken in 1936, it's called "Migrant Mother." It was made during the Great Depression.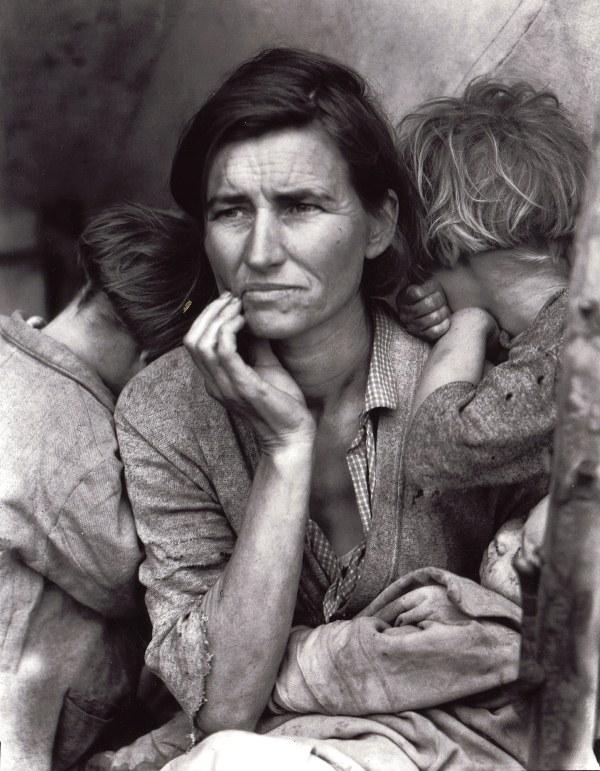 Dorothea Lange, Migrant Mother, Nipomo, California, 1936
This particular piece came from one of our founding board members, but we have almost 500 works by Dorothea Lange in the collection. Her stepdaughter lived in Chicago until she passed away recently and she gave us a lot of Dorothea's work prints.
Ponce: Beyond works by masters like Dorothea Lange, Walker Evans and Diane Arbus, the museum also maintains the Midwest Photographers Project.
Irvine: That is a rotating archive of works by local artists and regional artists, where they loan us work for a period of three years, and we use it to teach from and also to make available in Chicago, for example, if the artist doesn't have gallery representation.
We put the work on our website. We write about it for the artist and so we support them, but they also loan us the work that we have it at our fingertips which is easier for us to access than the work in the vault, so we use it a lot for teaching.
Ponce: In the era of smartphones and Instagram, not everything photographic is digital.
Grant: People often think that analog photography is something of the past, but I really think that artists have more expansive ability to work with all different types of materials and in all different types of ways now than they ever have before. So for me it's just sort of building to all of these myriad of options that artists have in order to create the work and to respond to the world around them.
Irvine: Photography has always been a constantly changing medium.
Grant: It's a very approachable medium because people are familiar with using it in their everyday lives, and it's a medium that has a tremendous capacity for storytelling. We use it to tell stories about our own lives.
---
Related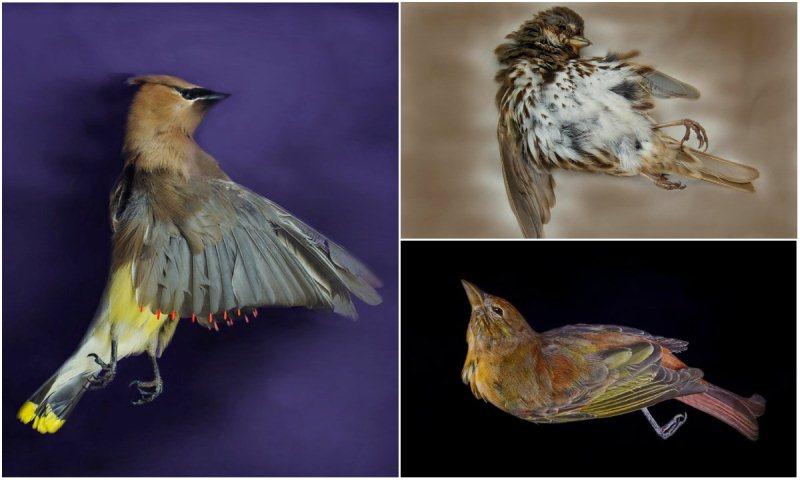 Photographs by Art Fox Capture Ill-Fated Flights of Migratory Birds
March 15: The long voyage of many migratory birds sometimes ends in Chicago. What one photographer is doing to raise awareness of window kill and light disorientation.
---