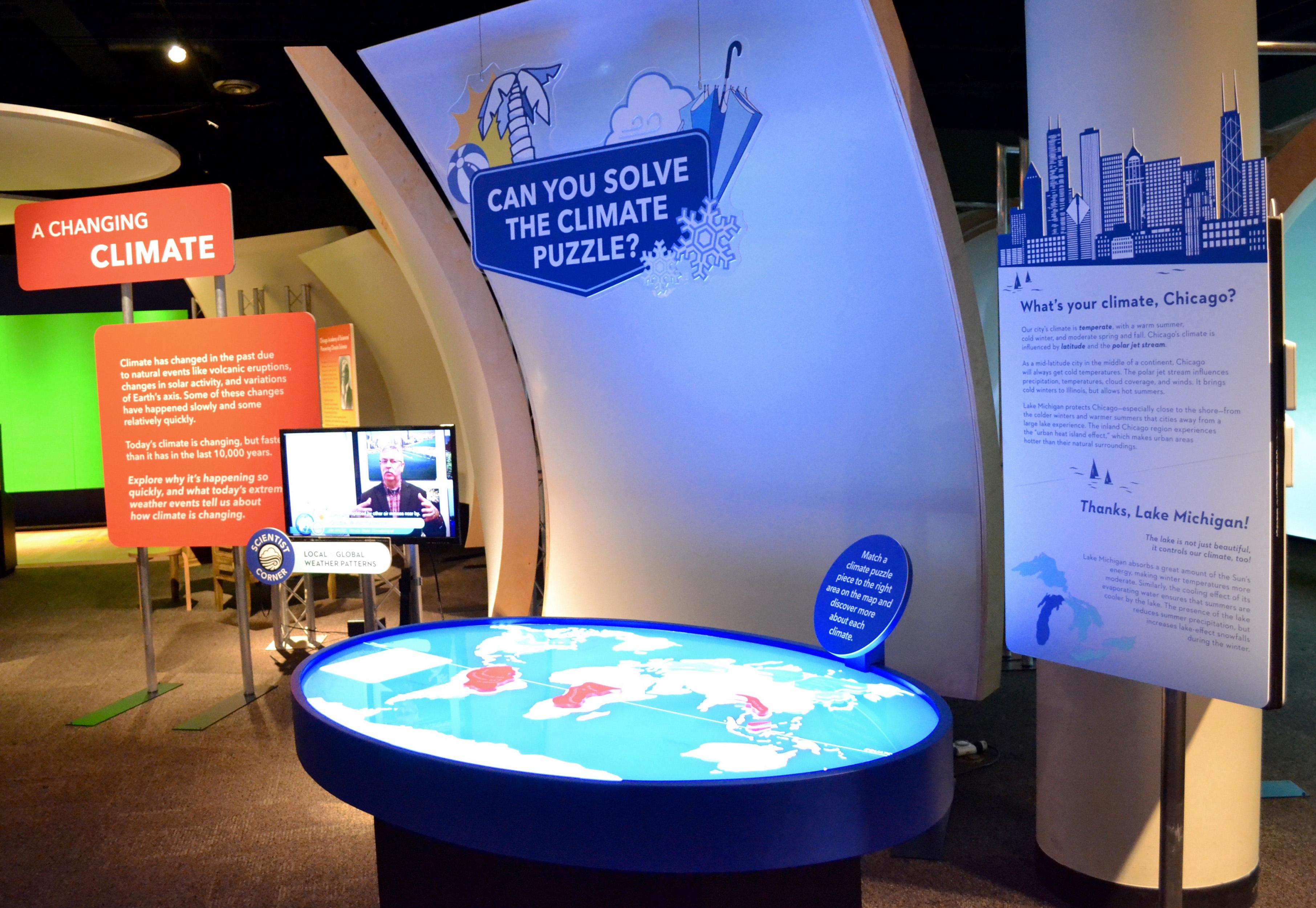 The new climate change exhibit curated by the Chicago Academy of Sciences and the Peggy Notebaert Nature Museum uses interactive and informative displays to illustrate the effects of global warming on a local and worldwide scale. (Evan Garcia)
Climate change isn't the easiest subject to broach with younger generations, given the grim realization that conditions are rapidly getting worse: Last year was the hottest year on record and February the hottest recorded month.
But "Weather to Climate: Our Changing World," a new exhibit opening at the Peggy Notebaert Nature Museum on Saturday, April 2, is taking on the daunting task and making "the talk," as it relates to global warming, easier on youngsters and their caregivers alike.
"Climate change is the defining issue of our time and, as a country, we're a little bit behind the curve," said Steve Sullivan, the museum's senior curator of urban ecology. "We want kids to leave here knowing the fundamental facts and knowing they can make a difference through their individual and collective actions."
The exhibit first handles the distinction between weather, a daily forecast of outside conditions, and climate, which Sullivan said is the cumulative observation of at least 30 years of weather data.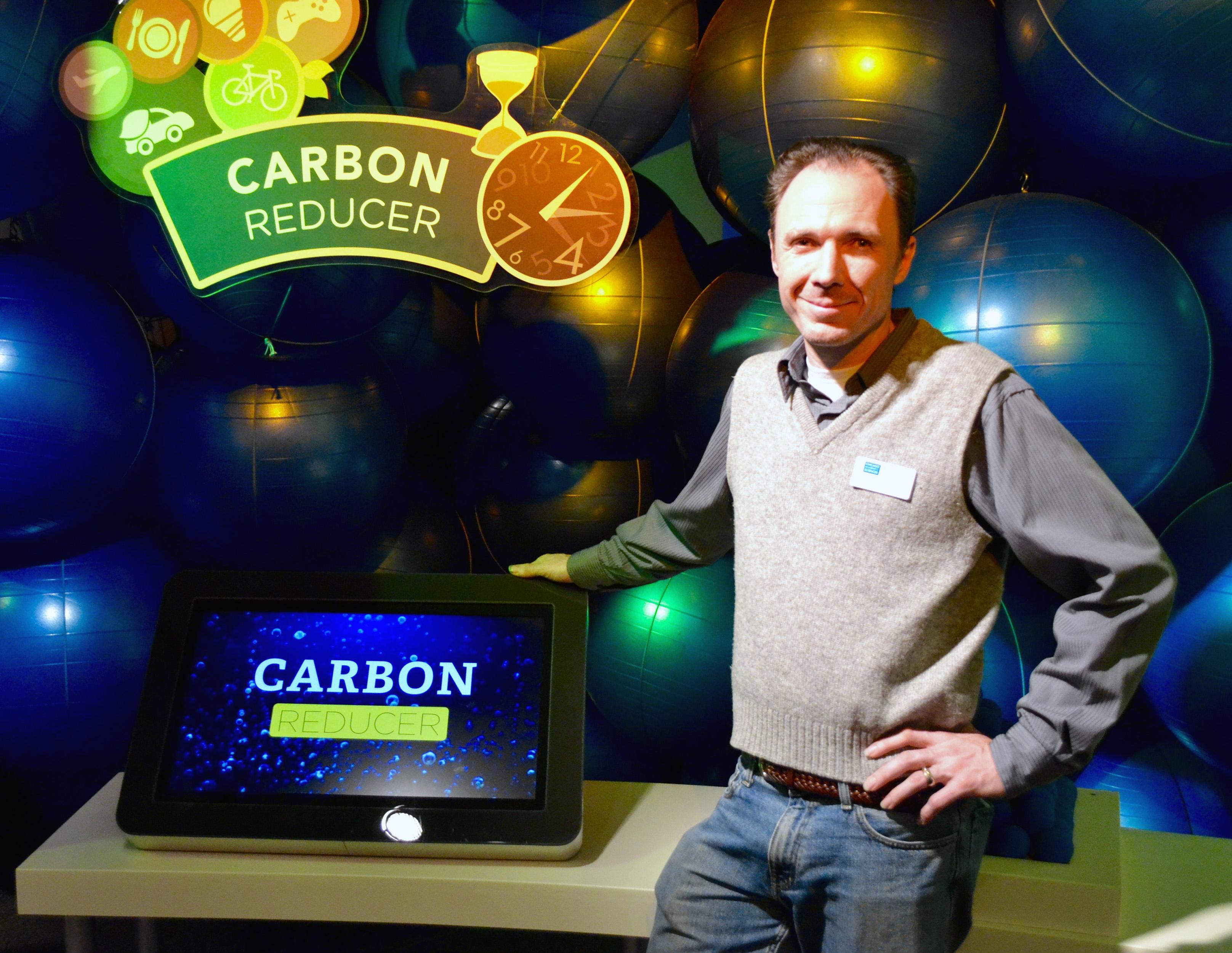 Senior curator Steve Sullivan stands in front of 94 yoga balls that represent the 94 pounds of carbon dioxide, the primary greenhouse gas, the average American emits on a daily basis. (Evan Garcia)
Visitors can play TV meteorologist in front of a green screen or observe a live massasauga rattlesnake, a native endangered species that could be wiped out of the region by summer floods and winter droughts triggered by climate change.
"It would've been easy to make this a phobic or depressing exhibit that blames others," Sullivan said. "But we want to leave people with hope."
The easiest way to do that is by providing information in an interesting, appealing way. Sullivan's favorite display is a giant, spinning roulette wheel, reminiscent of the "Wheel of Fortune" TV game show, which pits a variety of organisms with four different climate variables: hot, cold, wet and dry. Want to know how an alligator might fair in an arid environment? Spin the wheel.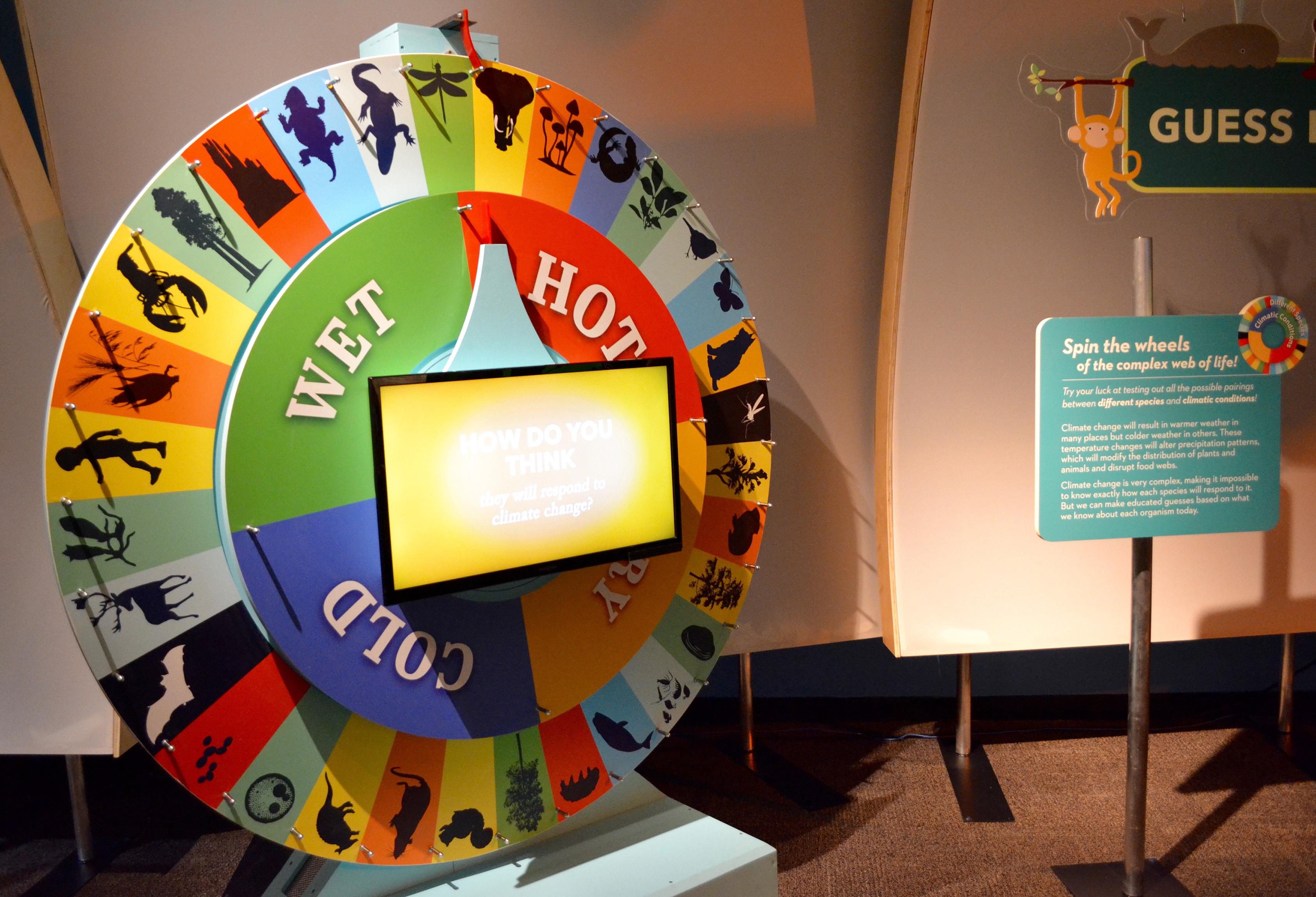 The exhibit's "climate change roulette wheel" informs visitors how 32 different organisms would survive under four contrasting conditions. (Evan Garcia)
"An important feature of climate change is understanding that, yes, the planet as a whole is getting warmer," Sullivan said. "But that doesn't mean that every place will be like south Texas. Some areas might get hail storms or colder during certain times, so this shows different organisms will deal with different conditions."
The exhibit was two years in the making at the Peggy Notebaert Nature Museum and will run from April 2 until Oct. 23.
Follow Evan Garcia on Twitter: @EvanRGarcia
---
Related 'Chicago Tonight' content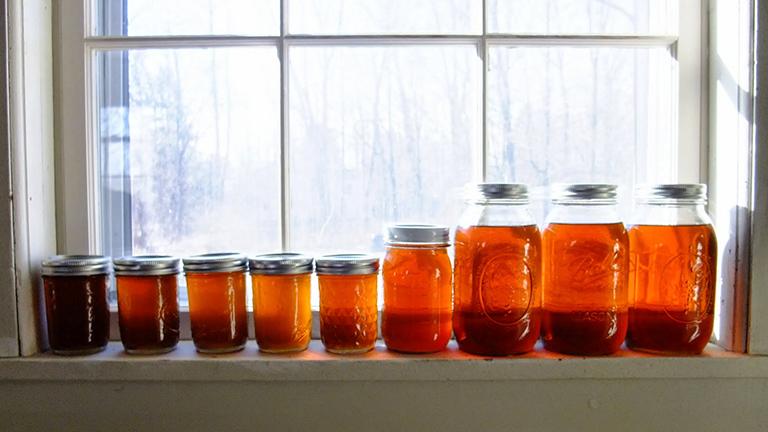 Is Climate Change Killing the Maple Syrup Industry?
Feb. 22: There are signs that climate change is having negative effects on maple syrup production. Researchers are now surveying maple trees in the Midwest to look for them.
---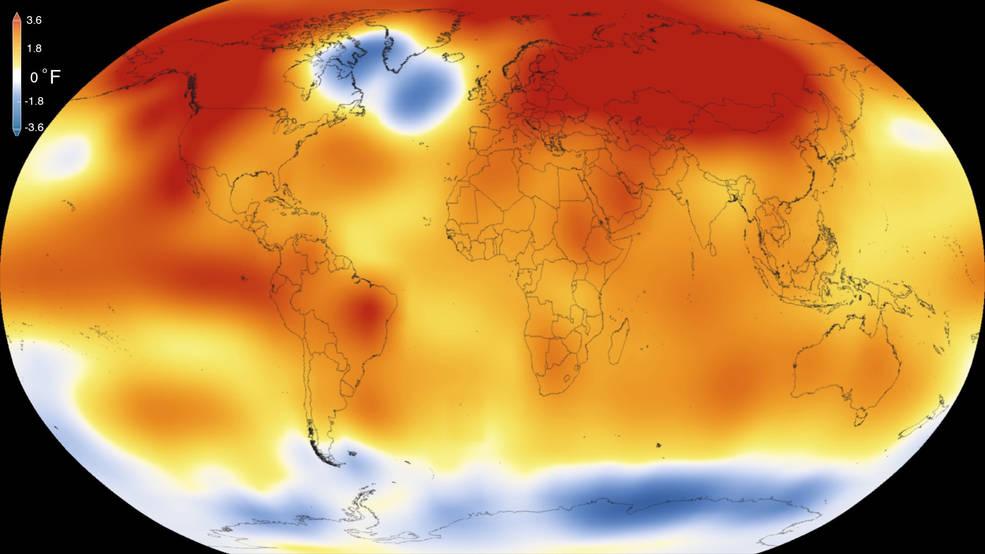 2015 Was the Hottest Recorded Year on Earth
Jan. 20, 2015: New reports show that Earth's surface temperature last year was its highest since modern temperature record keeping began in 1880.
---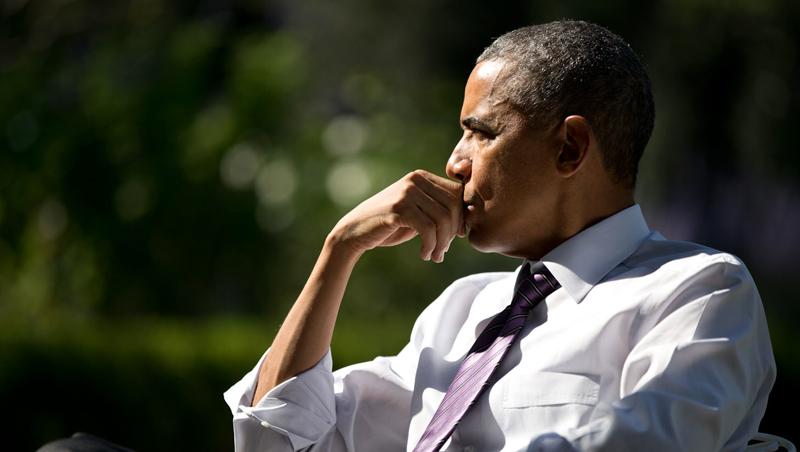 Obama Targets Carbon Footprints, Unveils New Clean Power Plan
Aug.3, 2015: President Obama's Clean Power Plan aims to reduce carbon emissions 32 percent by 2030. It's the administration's "biggest, most important step" in combating climate change.
---