It's a simple state legislative primary, but observers view it as ground zero in the standoff between Gov. Bruce Rauner and House Speaker Michael Madigan.
If one side wins, the thinking goes, Rauner could turn the tide of support for some of his agenda. If the other side wins, it cements the speaker's dominance over Illinois politics for at least the next two years. 
Money and mud flying
Incumbent State Rep. Ken Dunkin says Madigan is out to get him.
"The speaker has thrown all that he can, to derail me [for] not being on his program," Dunkin said.
Dunkin's opponent is Juliana Stratton, who is the director of the Center for Public Safety and Justice at UIC. She says the race is a referendum on Dunkin's record.
"I haven't heard anybody tell me that, 'You know what, I really want to support you because this is about a proxy war,'" said Stratton. "What I hear them saying to me is that they are looking for representation in Springfield and they're looking for somebody who's going to put their interests at the forefront."
Stratton's campaign has accused the Dunkin campaign of paying for votes, a charge Dunkin calls ridiculous. The Cook County State's Attorney's office says it is looking into the allegations.
Both candidates are fighting to represent the diverse and elongated fifth state legislative district, which stretches from the Near North Side through Downtown to South Shore.
Dunkin drew the ire of Madigan and Democrats when his absence for a labor vote dealt Rauner a major victory and Madigan a major defeat. Dunkin then publicly blasted the speaker and sided with Rauner on a host of other issues.
One voter told us that doesn't play well in the community.
"It does shock the community because Dunkin is supposed to be for the community, so I don't think that'd be right at all," said Joseph Williams.
But Dunkin says a vote for his opponent is a vote to cement Madigan's power for years to come.
"My colleagues want to have their voices respected; they want to have legislation voted on. They really don't want to be under the thumb – under the boot – of Mike Madigan for another 45 years," Dunkin said.
Millions of dollars have already been spent in this race, some to support ads like this one below.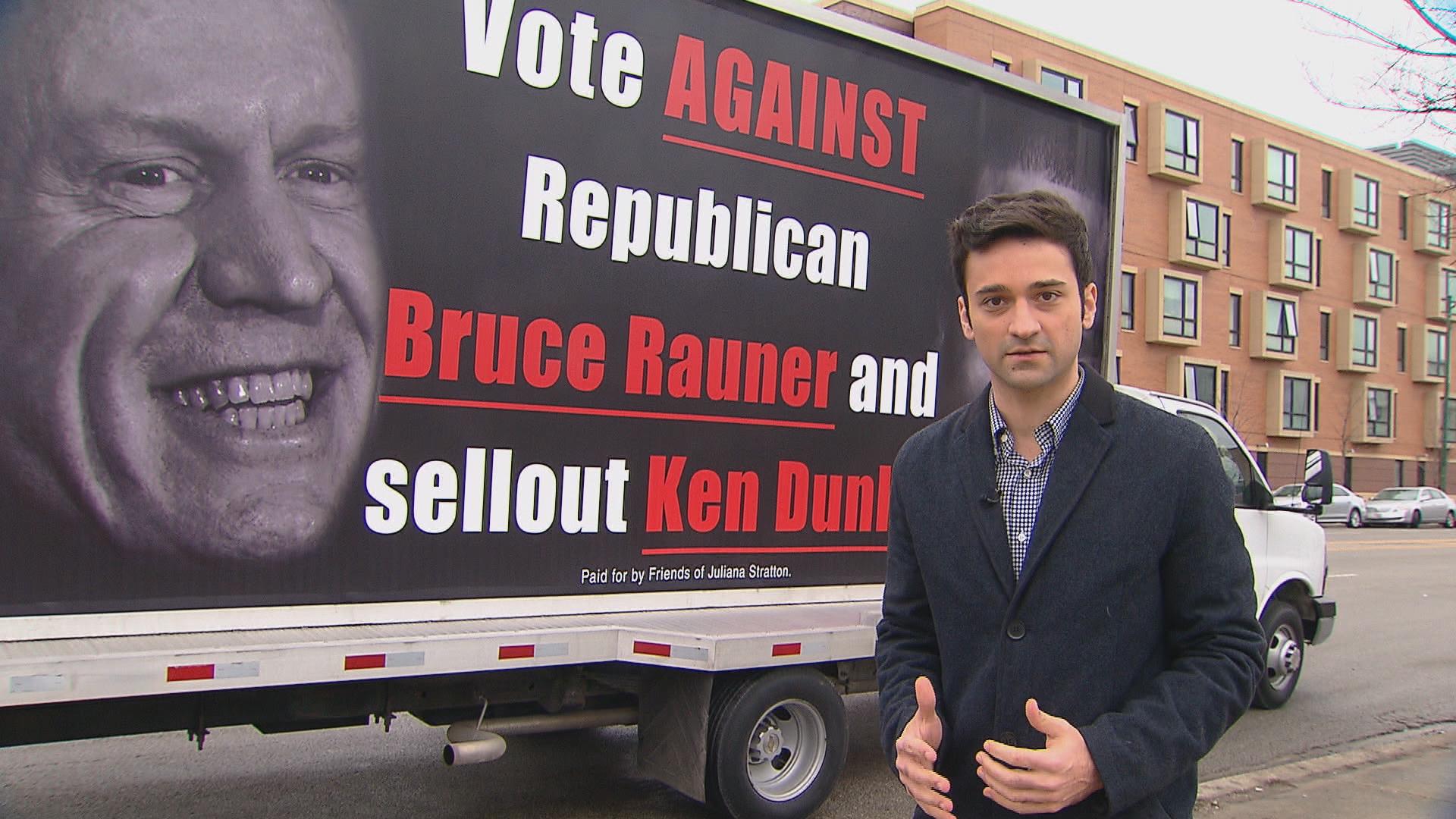 Stratton is getting most of her money from unions. Dunkin, from the other side of the aisle.
A PAC founded by Rauner ally and conservative talk show host Dan Proft has spent $800,000 to support Dunkin.
Earlier this week, Stratton secured a surprising endorsement from the President of the United States.
Dunkin joked that it was a sign of just how powerful the speaker is.
"I would love for the president to talk with Governor Rauner, with Speaker Madigan and Cullerton and Durkin and Sen. Radogno and help us craft a budget immediately," he said.
Early voting has been steady in the district as primary election day rolls closer.
Follow Paris Schutz on Twitter: @paschutz
Check back for details.
---
Related stories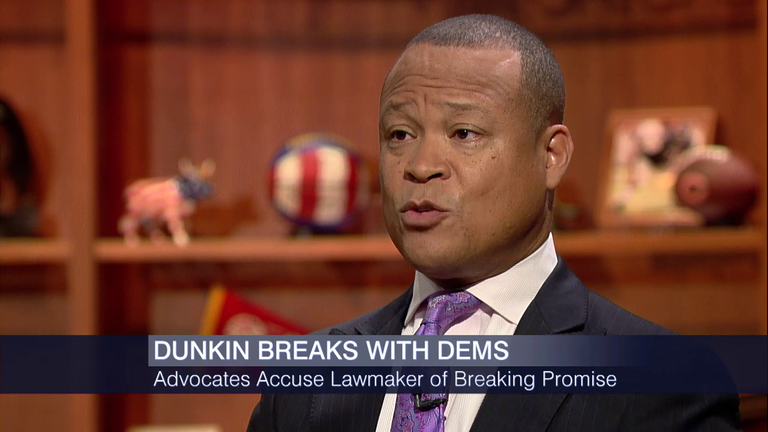 State Rep. Ken Dunkin Breaks Ranks With Democrats Again
Nov. 11, 2015: On Tuesday, State Rep. Ken Dunkin was the lone Democratic holdout on two bills that would have reversed changes made to social service programs by the governor. This, despite pleas from child care advocates and the risks associated with going against powerful House Speaker Mike Madigan.
---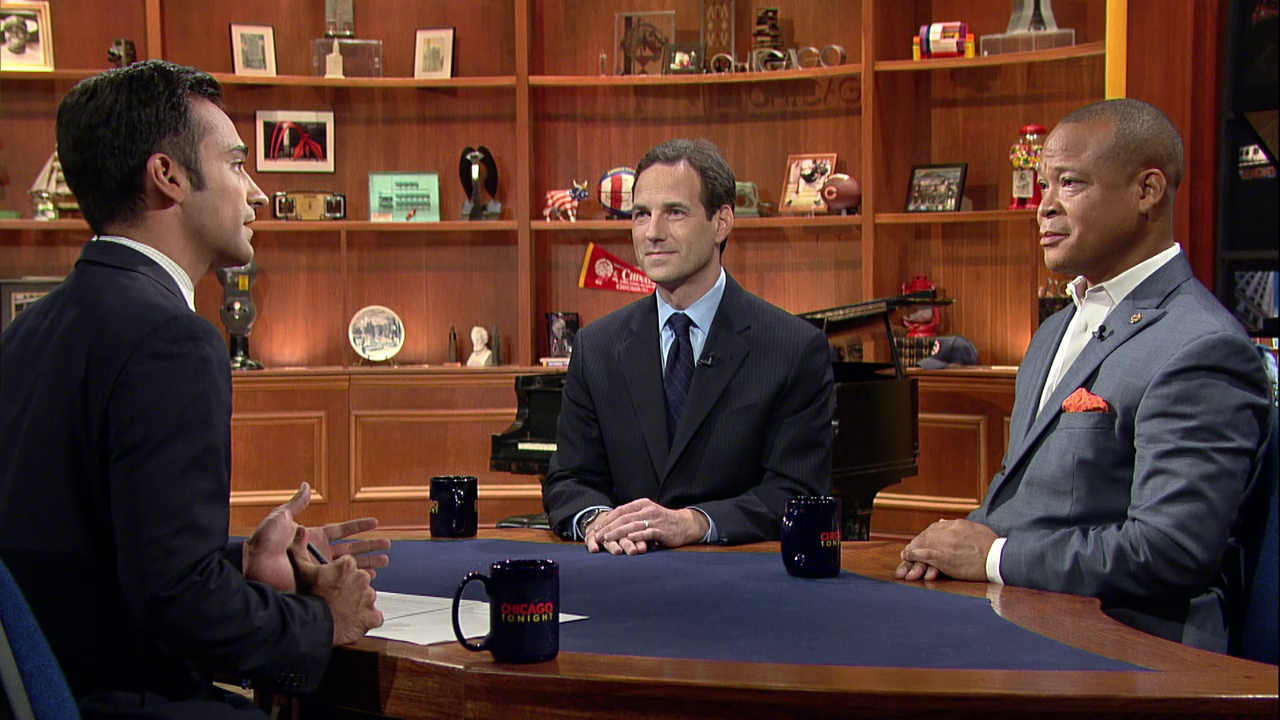 Labor Bill Veto Override Falls 3 Votes Short
Sept. 8, 2015: State Reps. Dunkin (D-Chicago) and Scott Drury (D-Highwood) talk with Paris Schutz about the Illinois House's failed override of Gov. Bruce Rauner's veto.
---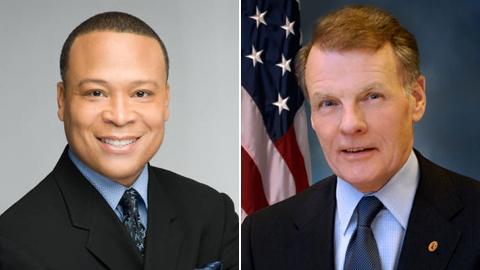 State Rep. Ken Dunkin: 'I Don't Work for Mike Madigan'
Sept. 4, 2015: State Rep. Ken Dunkin (D-Chicago) had some angry words for House Speaker Michael Madigan, in the wake of the failed override of SB 1229, a major union bill that became a flash point in the ongoing political war between Madigan and Gov. Bruce Rauner.
---