The Greater Metropolitan Missionary Baptist Church at 59th Street and Wabash Avenue is the polling place for the 12th Precinct of the 20th Ward. It's in the Washington Park neighborhood, a largely low-income, African-American community. It's also within Democratic State Rep. Ken Dunkin's 5th Legislative District. Dunkin has become somewhat of a Springfield lightning rod, siding with Gov. Bruce Rauner on some budget issues and being the lone dissenting vote that's prevented the Democratic supermajority from overturning some Rauner vetoes.
Even President Obama has entered into the fray, giving a rare endorsement to Dunkin's opponent, Juliana Stratton.
[Primary Coverage: General Assembly Races to Test Madigan, Rauner Power]
Outside the Greater Metropolitan MB Church stood a couple of Dunkin lawn signs, but residents leaving the voting booths this morning were reluctant to say exactly who they back. Corrine Grant, however, hinted at how she voted. "I looked at all of them," she said. "If they truly have been supportive of the governor, why are you supporting him when he's not supporting the students?"
Grant says candidates at every level have failed to address the key issues she feels are of concern in her community. "They have not spoken about the main issues of housing and schools. Especially what's happening in Springfield with no budget for '15. So what happens with all of our colleges in the state of Illinois? That's one of things I'm very, very upset with."
Around mid-morning, voter turnout at the church had turned from what election judges said was a steady stream earlier in the day to one or two voters arriving every few minutes or so.
Ronald Boyd, who's visually impaired, was helped by his brother Perry as the two cast their ballots. Ronald says it's the first time he's voted in years, motivated to do so, he says, by anger at the lack of cooperation in Springfield and Washington. "The Democrats and Republicans need to go back to kindergarten," he says. "Both of them need some more schooling if they can't work together."
But while the 5th Legislative District race is one of the most closely watched in the state today, Murray T. Johnson, Sr. was more focused on the presidential race. The 75-year-old military veteran is currently undergoing chemotherapy. He says he's not doing well but felt the need to get to the voting booth to cast a vote against income inequality.
"My thought on the election is, the money they're using to advertise they could give that to the poor," says Johnson."I think Bernie Sanders is better suited for the presidency. [He] is what we need: someone to go against the 1 percent that's running the country. We need to share the wealth."
Without referring to any specific politician in Springfield or Washington, Johnson is also adamant about the need for term limits. "All elected officials should have a limited time in office," he says. "When they're in office too long then they become a superpower and it shouldn't be. You got guys in office 30, 40 years they shouldn't be in there. After eight years they should be out of there."
Brenda Bunch says her choice for president is based as much on the gender of one and the "issues" of another. "I'm voting for Hillary Clinton," says Bunch, "because, first, she's a woman who will listen to the issues of women and that's a difference she will make as president." As for the Republican front-runner: "I'm not going to vote for Donald Trump because he has so many issues that he's not even listening to the people. He would not get my vote."
---
Related content from 'Chicago Tonight'
Join us for election coverage all day as we report on voter turnout and the presidential and local races, including coverage from Tammy Duckworth's campaign headquarters. We'll also be updating results once the polls have closed.
---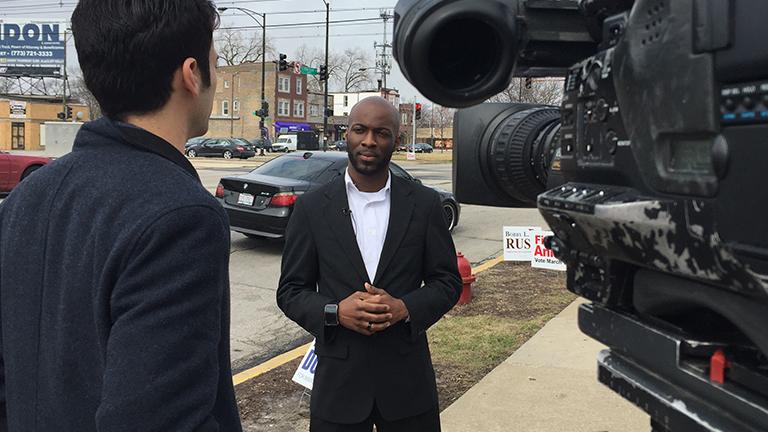 Video of Chicago Activist Rushing Trump Stage Goes Viral
Outspoken Chicago activist Jedidiah Brown says he's received death threats and has been put on temporary leave from his job following Donald Trump's canceled rally at UIC Pavilion on Friday night, an event Brown says was racially charged and dangerous.
---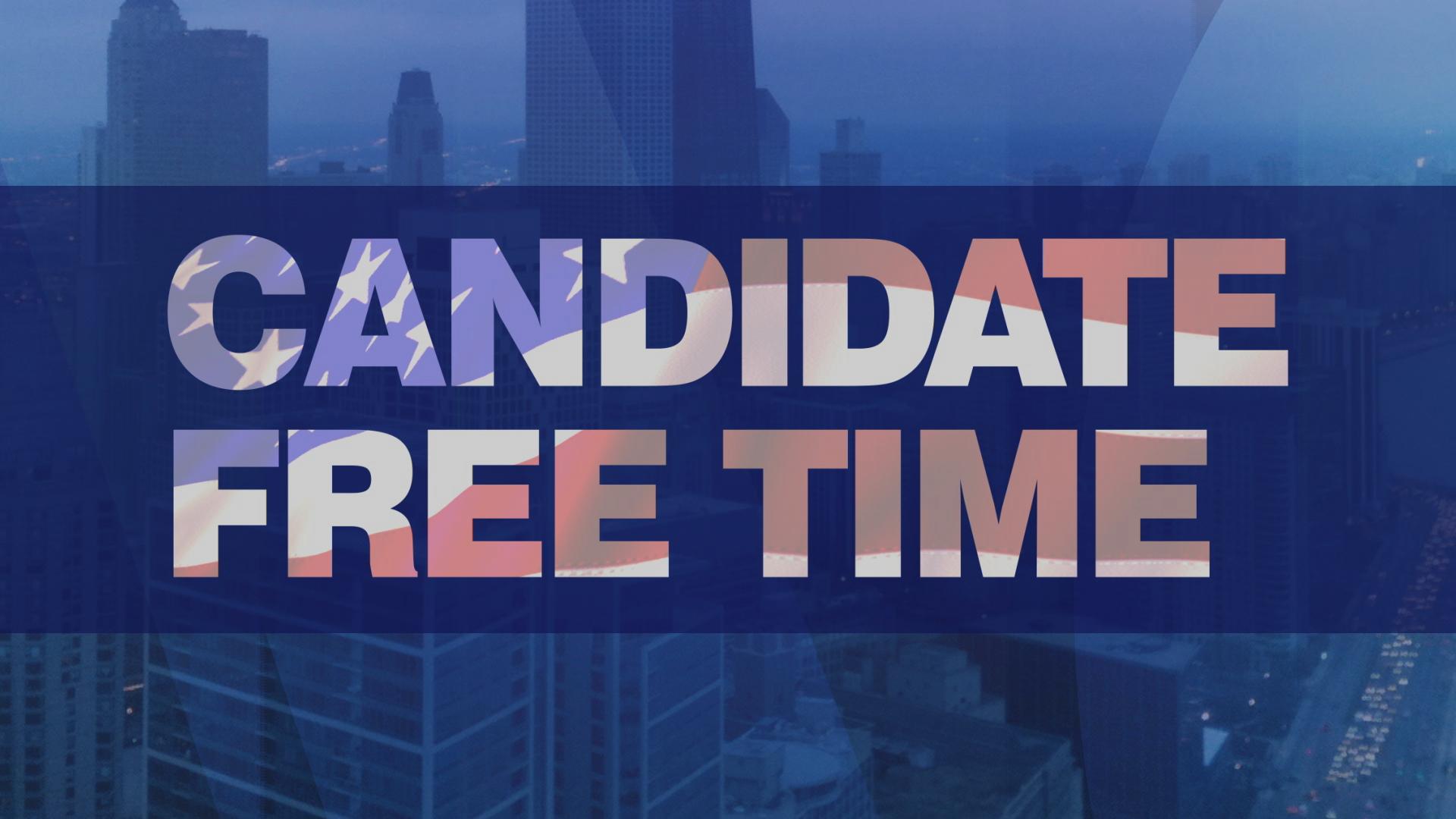 2016 Voters' Guide to the Cook County Primary 
WTTW's 2016 Voters' Guide to the Primary is an online resource designed to inform voters about the candidates running for Cook County office in the March 15 election. Learn more.
---