FRIDAY (Jump to SATURDAY | SUNDAY)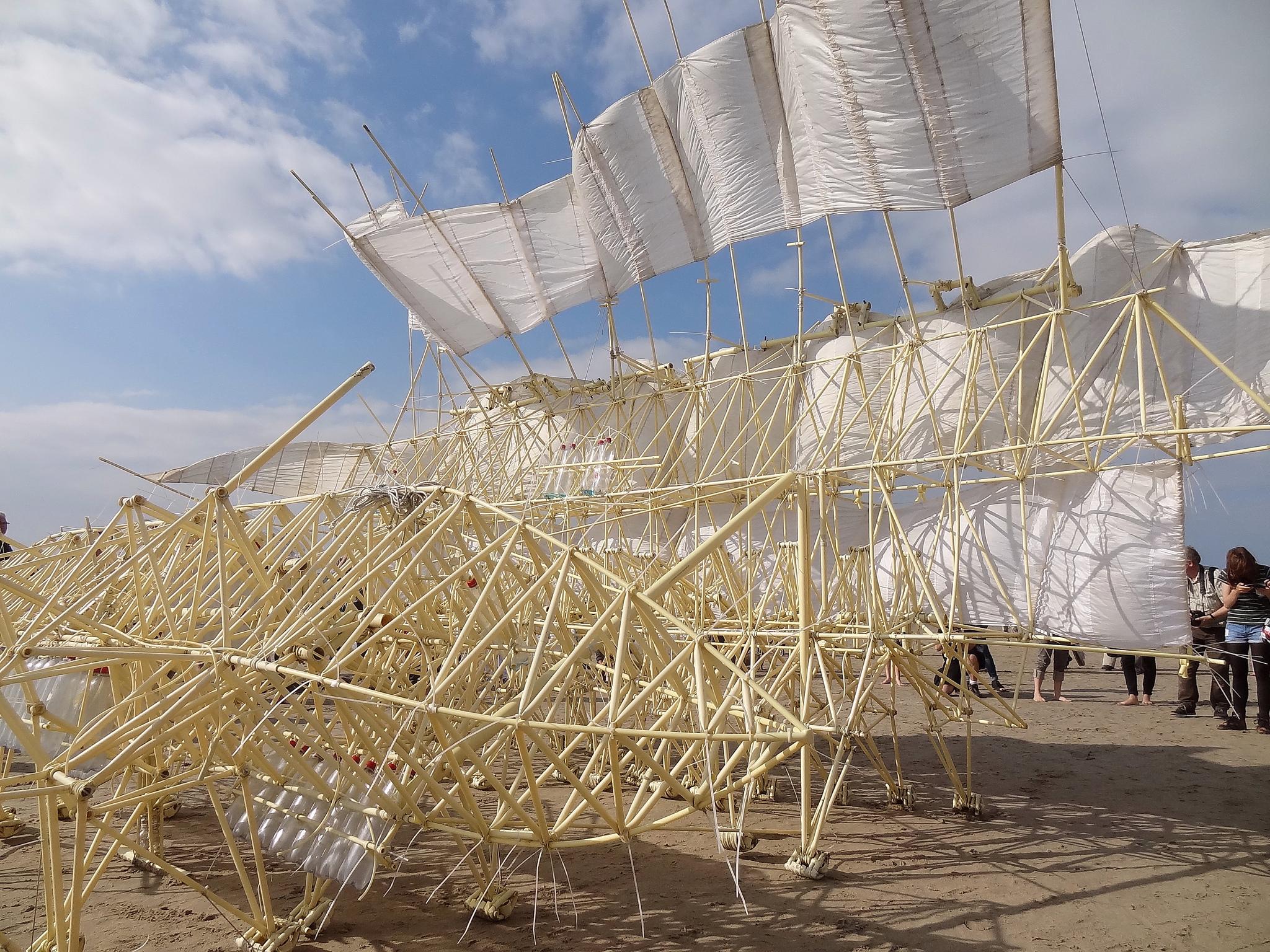 (William Veerbeek / Flickr)
Strandbeest: The Dream Machines of Theo Jansen (through May 1)
Chicago Cultural Center, 78 E. Washington St.
Dutch artist Theo Jansen opens his first major American exhibition tour, which features the kinetic sculpture called a Strandbeest, which loosely translates to "beach creature." Strandbeests are propelled by the wind and move like a walking animal. The exhibit continues until May at the Chicago Cultural Center and also includes drawings, videos and demonstrations. Opening reception at 7 p.m. Free.
---
Also on tap:
Free February at the Field Museum (through Feb. 29)
1400 S. Lake Shore Drive
Illinois residents can visit the natural history museum for free all month. Open 9 a.m. – 5 p.m. daily. 
Made in Puerto Rico (through Feb. 7)
Vittum Theater, 1012 N. Noble St.
Comedian Elizardi Castro examines his Puerto Rican heritage and American culture to comically reflect on his childhood, family and his time as an attorney. Times vary. $12-$17.
King Lear (through Feb. 14.)
Chicago Shakespeare Theater at Navy Pier, 800 E. Grand Ave.
As part of Shakespeare 400 Chicago, which was featured on "Chicago Tonight," King Lear will be performed in Belarusian with projected English translation. Times vary. $48.
World Nutella Day
Osteria Langhe, 2824 W. Armitage Ave.
Celebrate your favorite Italian spread in Logan Square as chef Cameron Grant creates a special dessert from the Piemonte region of Italy using Nutella and a special pasta called "plin" for this one-day only menu option. The chef will fill the pasta pillows with Nutella, served with a drizzle of raspberry syrup. 5:30 p.m. $10 per serving.
---
SATURDAY (Jump to FRIDAY | SUNDAY)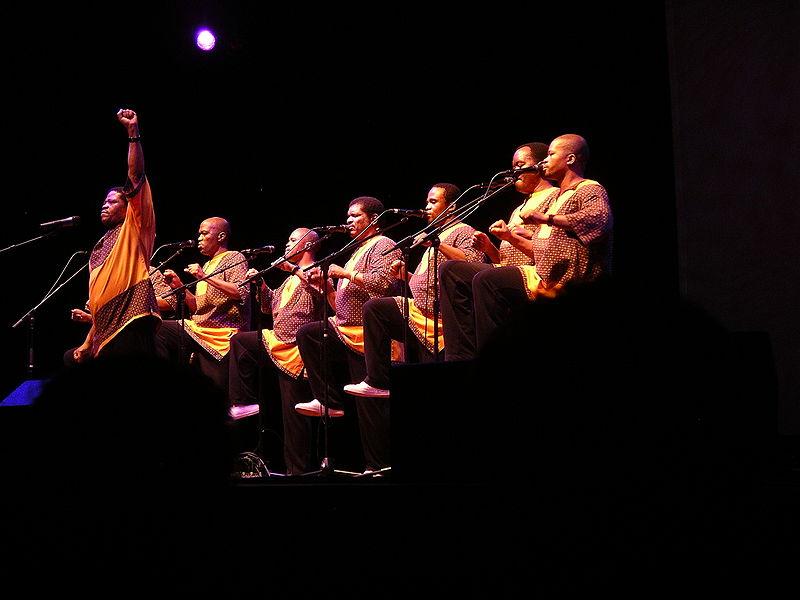 (Stephen Nielsen)
Ladysmith Black Mambazo
Old Town School of Folk Music, Maurer Concert Hall, 4544 N. Lincoln Ave.
The all-male a cappella group celebrates more than 50 years of native South African music. Listen as they deliver their musical and spiritual message through complex harmonies and rhythms. 7 p.m. and 9:30 p.m. $45.
---
Also on tap:
33rd Annual Lunar New Year Festival
Hyatt Regency Chicago, 151 E. Upper Wacker Drive
This black-tie optional gala is hosted by the Asian American Coalition of Chicago. The gala includes performances, awards, dinner and dessert. 5 p.m. $85 per person.
Retro Ski Lodge Block Party
Locations vary.
Put on your warmest retro winter gear to join this off-season bar crawl. Butch McGuire's, Coconutz, Hopsmith Tavern, The Original Mother's, McFadden's and The Hangge Uppe are all participating bars and restaurants. Starts at 11 a.m. $10.
Peter Wachtler: Secrets of a Trumpet (through April 3)
The Renaissance Society, 5811 S. Ellis Ave.
The German artist's first solo museum exhibition in the United States opens this weekend and highlights his fascination with pop culture through watercolor, wooden construction and bronze figures. Opening reception starts at 4 p.m. Free.
The Catcher in the Rye VS Ham on Rye
Haymarket Pub and Brewery, 737 W. Randolph St.
The Drinking and Writing Theater will have two teams perform art, dance, song, monologue, sketch, a scene or short video inspired by either "The Catcher in the Rye" or "Ham on Rye." This "versus" show is part of an ongoing series with new topics and new teams every few weeks. The audience declares a winner after six rounds. 4 p.m. $10.
---
SUNDAY (Jump to: FRIDAY | SATURDAY)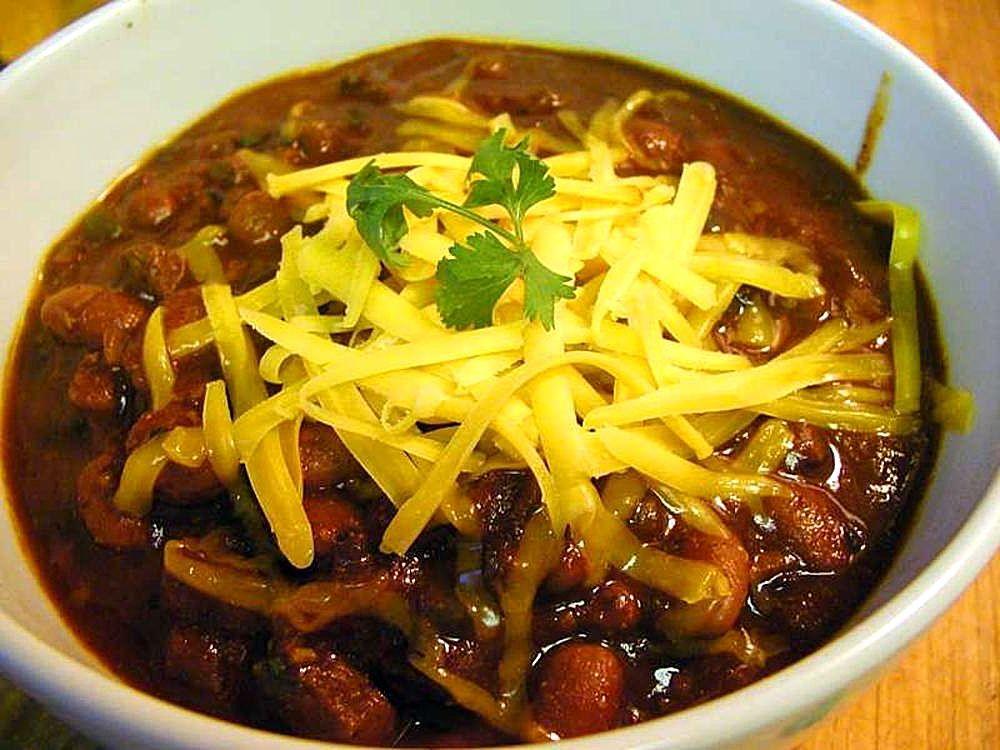 (Jon Sullivan)
Super Bowl Sunday Chili Cook-Off
Howells & Hood, 435 N. Michigan Ave.
Join local chefs from Howells & Hood, Zed 451 and The Chop Shop for a cook-off to determine who makes the best pot of chili. The event starts at 3 p.m. and continues through the Super Bowl game. This is just one of dozens of Super Bowl events at bars and restaurants around the city this weekend. Check with your neighborhood pub to see if yours is on the list or take a look at the event planner on "Check Please!" 3 p.m. $12.
---
Also on tap:
Geja's Café Valentine's Day Festival Celebration (through Feb. 15)
340 W. Armitage Ave.
Get a head-start on February romance as the classic fondue spot kicks off its nine-day Valentine's Day festival, complete with decorations, sparkling champagne, live flamenco music and more. Times vary. Dinner package is $80-$95 per person.
Eight Seasons: Vivaldi, Piazzolla, Golijov by the Chicago Philharmonic
Pick-Staiger Concert Hall, 50 Arts Cir Drive, Evanston
The Chicago Philharmonic performs Antonio Vivaldi's violin concertos "The Four Seasons," and Argentinian tango composer Astor Piazzolla's "The Four Seasons of Buenos Aires." Osvaldo Golijov's "Last Round" will also be performed. 2 p.m. $10-75
"Be My Valentine" Family Event
Ritz Carlton Chicago, 160 E. Pearson St.
The Ritz-Carlton and the Lynn Sage Cancer Research Foundation host a brunch fundraiser. Activities, performances and a silent auction are also on the schedule. 10 a.m. $85; $65 for children.
Jewish Film Series at the Spertus Institute (through Feb. 28)
610 S. Michigan Ave.
A four-part films series kicks off at the Spertus Institute this weekend. The first film will be "Raise the Roof," a documentary making its premier. Read more about the series right here. 2 p.m. Prices vary.
---
Events listed are subject to change. We recommend double-checking times and locations before you head out the door. Want to share your upcoming events with us for consideration in a future roundup? Send us an email.
---