Just a day after Gov. Bruce Rauner and Republican leaders in Springfield proposed a state takeover of the Chicago Public Schools, Democratic lawmakers from Chicago say they have an idea.
Legislators, with the support of some Chicago aldermen, want to use tax-increment financing surplus funds. The so-called TIF money would reduce but not fill the school system's budget hole.
Brandis Friedman has details.
Lawmakers say somewhere between $150 and $350 million could be sitting in the TIF surplus account, not committed to any project or debt service.
House majority leader Barbara Flynn Currie is expected to introduce the Distressed Schools TIF Surplus Act, which would do four things.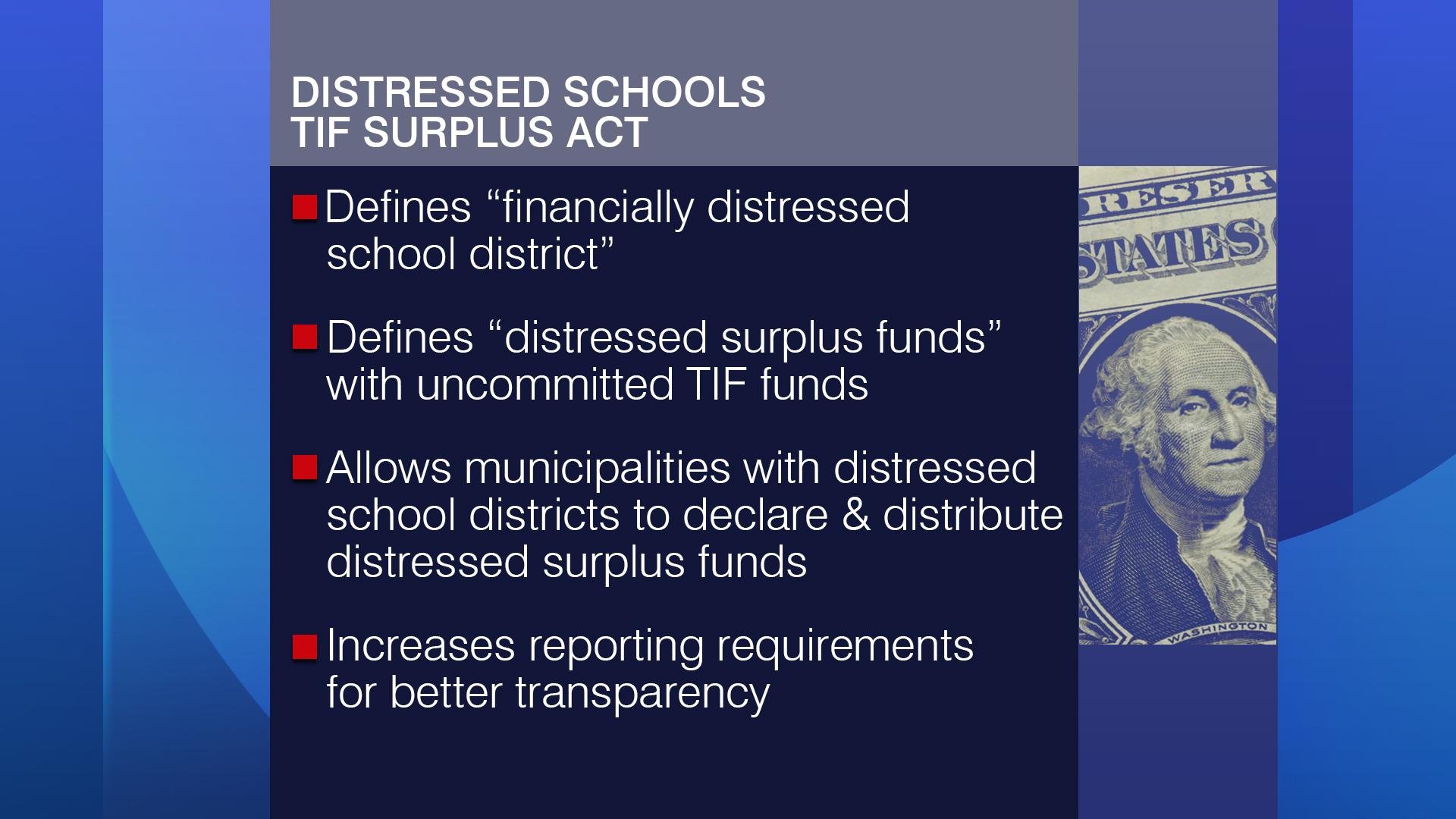 Currie was joined by a number of Chicago lawmakers, aldermen and activists–including the Chicago Teachers Union Vice President Jesse Sharkey–who all say they think this money will go a long way toward helping CPS bridge its $480 million budget gap.
"Right now the language does say that if there's money that isn't used, isn't earmarked, then it should go into a surplus fund and should be returned to the other local governments," Currie said. "We want to make clear exactly what it means to be obligated, exactly what it means to be contractually committed. So all we're doing is tightening the definition. We're not changing the use of TIF funds, we're not saying, 'You can't use it this way, you must use it that way.' We're just saying, 'Here's what we mean when we say that there is extra money.' So people talked about money that's sitting around in a bank account – it's that money that we'd like to tap into."
What's more, activists argue that very few of the TIF funds are actually used in some of the neighborhoods that need them. For example, only 4 percent of TIF funds are spent on the Southwest Side or the city's far South Side, while, they say, 48 percent is spent downtown.
By changing this language and allowing cities to spend surplus money on a financially troubled school system, they say the TIF funds are actually helping the community.
"Other folks will say, 'Well we might have a project someday.' That in the face of an immediate, current crisis where our children–where there's a threat of thousands of layoffs that would affect hundreds of thousands of children in the city of Chicago–they don't add up," said Amisha Patel of the Grassroots Collaborative. "What we want to do is make sure that resources actually go into the communities that deserve them right now. This doesn't take money away from a project that it already has money dedicated to, this is money that is just sitting there. So, this is exactly what that money should be used for."
And so far, 28 aldermen have signed on to a City Council resolution supporting the use of TIF surplus funds to help CPS.
The city says since 2011, it has declared nearly $700 million in TIF surpluses, and half of that went to CPS. And the surplus amount declared for 2016 was $113 million–half of which CPS has already gotten.
So, the $350 million possibility that lawmakers are expecting is far more than what the city says is really available.
In a statement, a spokesperson for the mayor's office says:
The city agrees that using TIF funds to invest in our communities is important and one element of this investment is having an aggressive TIF surplus policy. Mayor Emanuel has a strong record on TIF reform and TIF surplus, and we will work with any aldermen and legislators to identify TIF projects in their wards that can be canceled in order to provide additional funding to CPS.

"While TIF surplus is a one-time revenue source that doesn't come close to addressing Chicago Public Schools' financial concerns, we can all agree that we must stand together to oppose Governor Rauner's extreme plan to bankrupt Chicago Public Schools."
Meanwhile, Laurence Msall, of the Civic Federation, says coming up with a few million dollars is only a drop in the bucket.
"The easy and politically attractive answer is that somehow the TIF money is not property tax money that was levied for a purpose related to infrastructure and improvements is not going to be enough to get the job done. It's a $480 million hole. If you're going to offer a solution, you have to have responsibility for the whole $480 million. Saying, 'This is a good start' is not enough. You have to say where is the rest of that $480 million going to come from," said Msall.
Currie is expected to introduce this bill to the House early next week.
---
Related: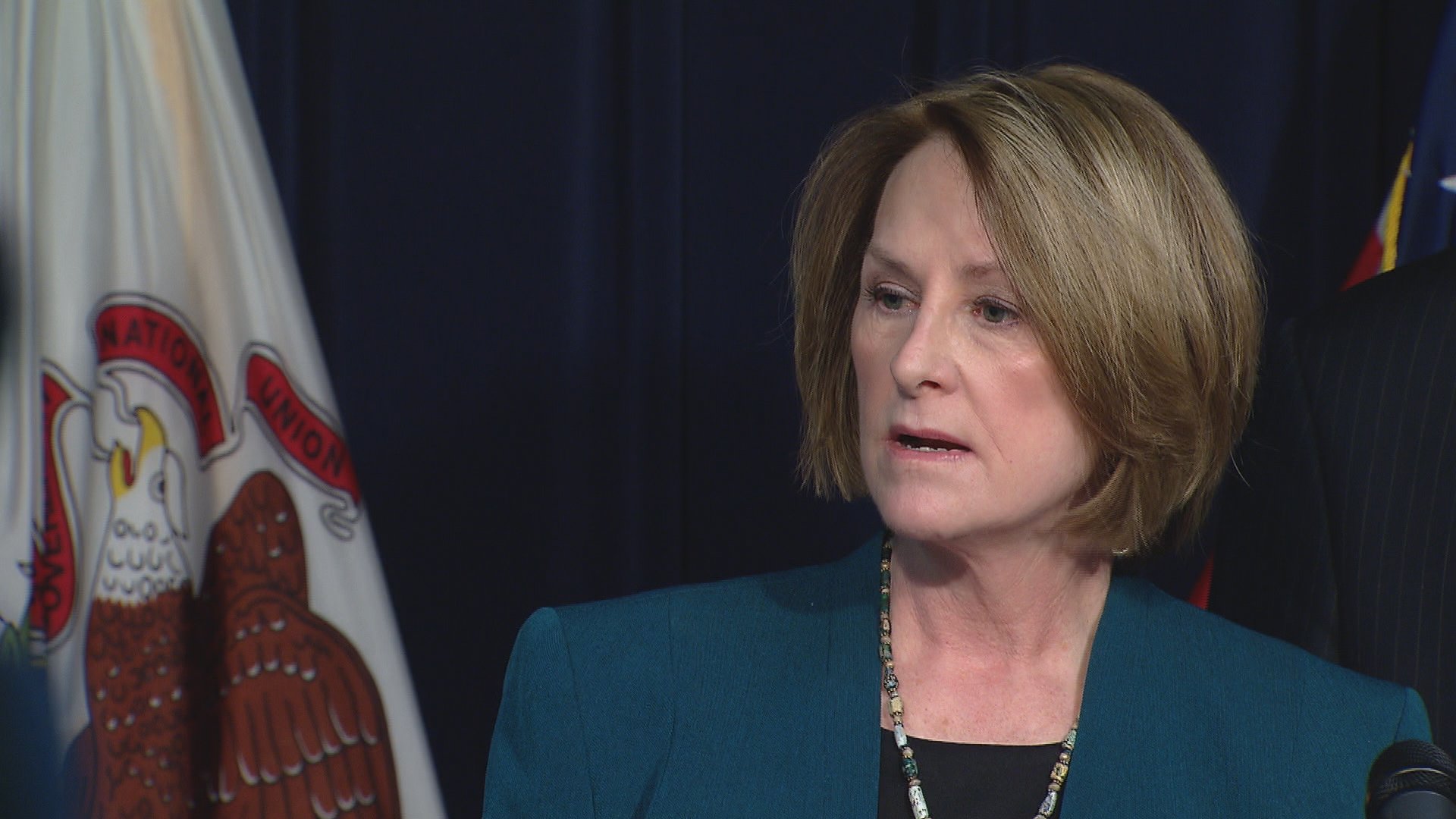 Rauner, Republicans: State Takeover of CPS a 'Lifeline'
Gov. Bruce Rauner and Republican leaders officially announce their ambitious agenda to allow for an emergency financial authority appointed by the Illinois State Board of Education superintendent to take over Chicago Public Schools in the wake of a $500 million funding shortfall.
---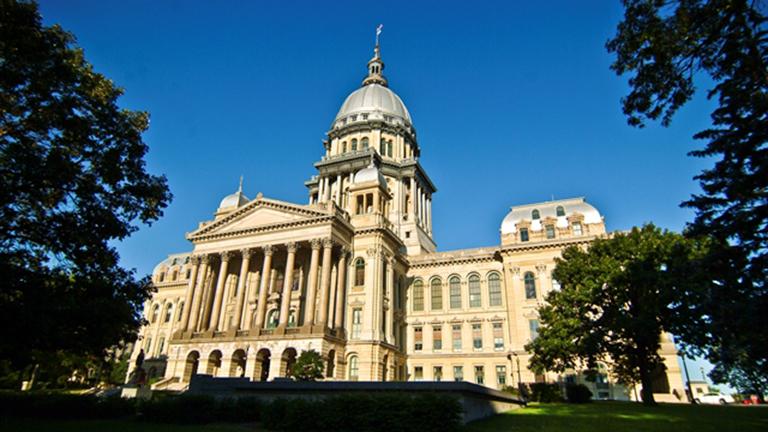 State Legislators Respond to Proposed State Takeover of CPS
Republican state leaders want to take away mayoral control of the cash-strapped Chicago Public Schools. Instead, they want the nation's third largest school district under the purview of a state emergency board. Democratic legislative leaders in Springfield immediately opposed the plan. We speak with state legislators from both parties.
---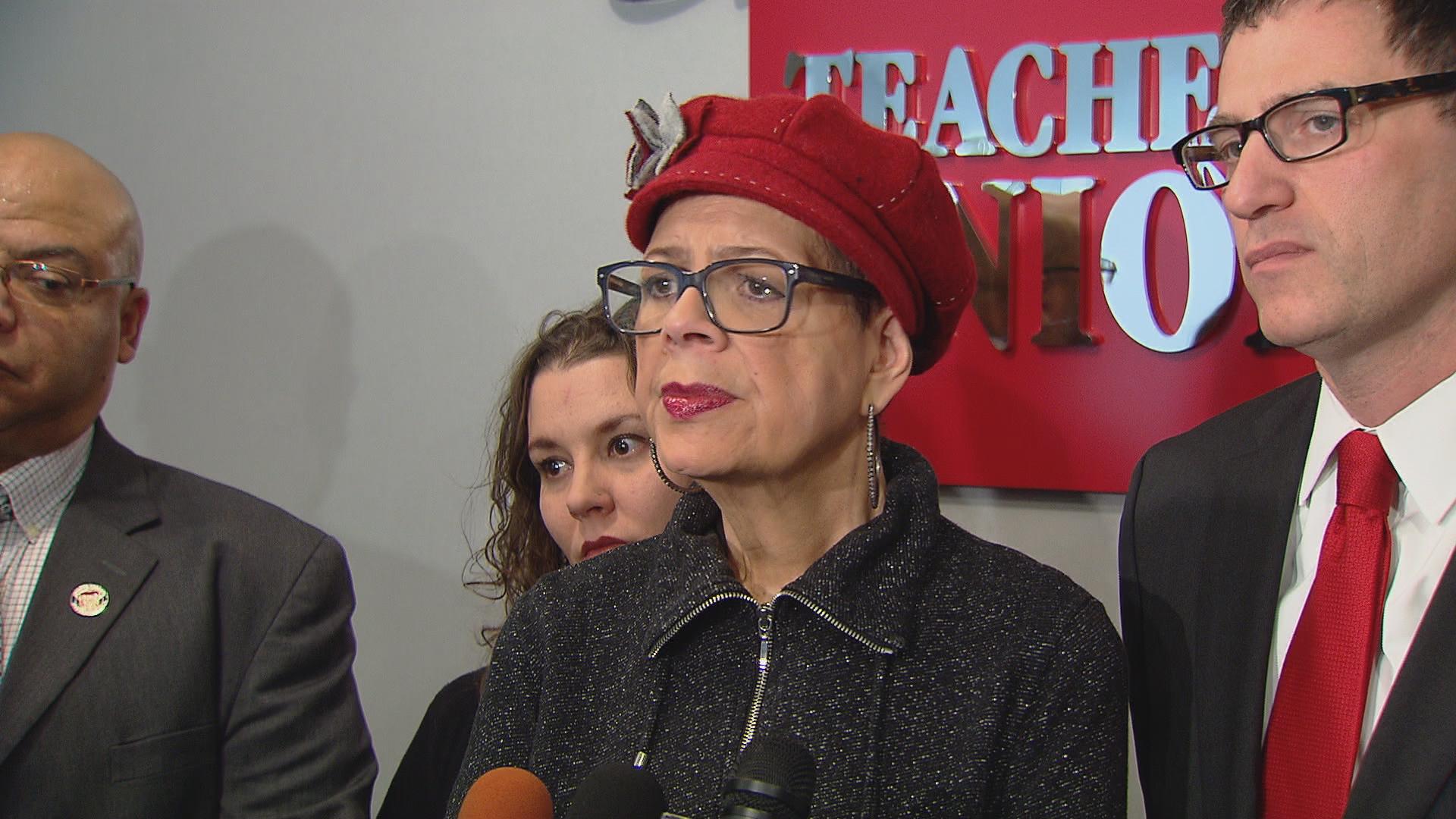 CPS, CTU React to GOP Proposal for State Takeover of District
Teachers, parents and the Chicago Public Schools district may not always agree, but on this point they do: leave the management of CPS in Chicago. We hear from education leaders on the GOP plan for a state takeover of the nation's third-largest school district.
---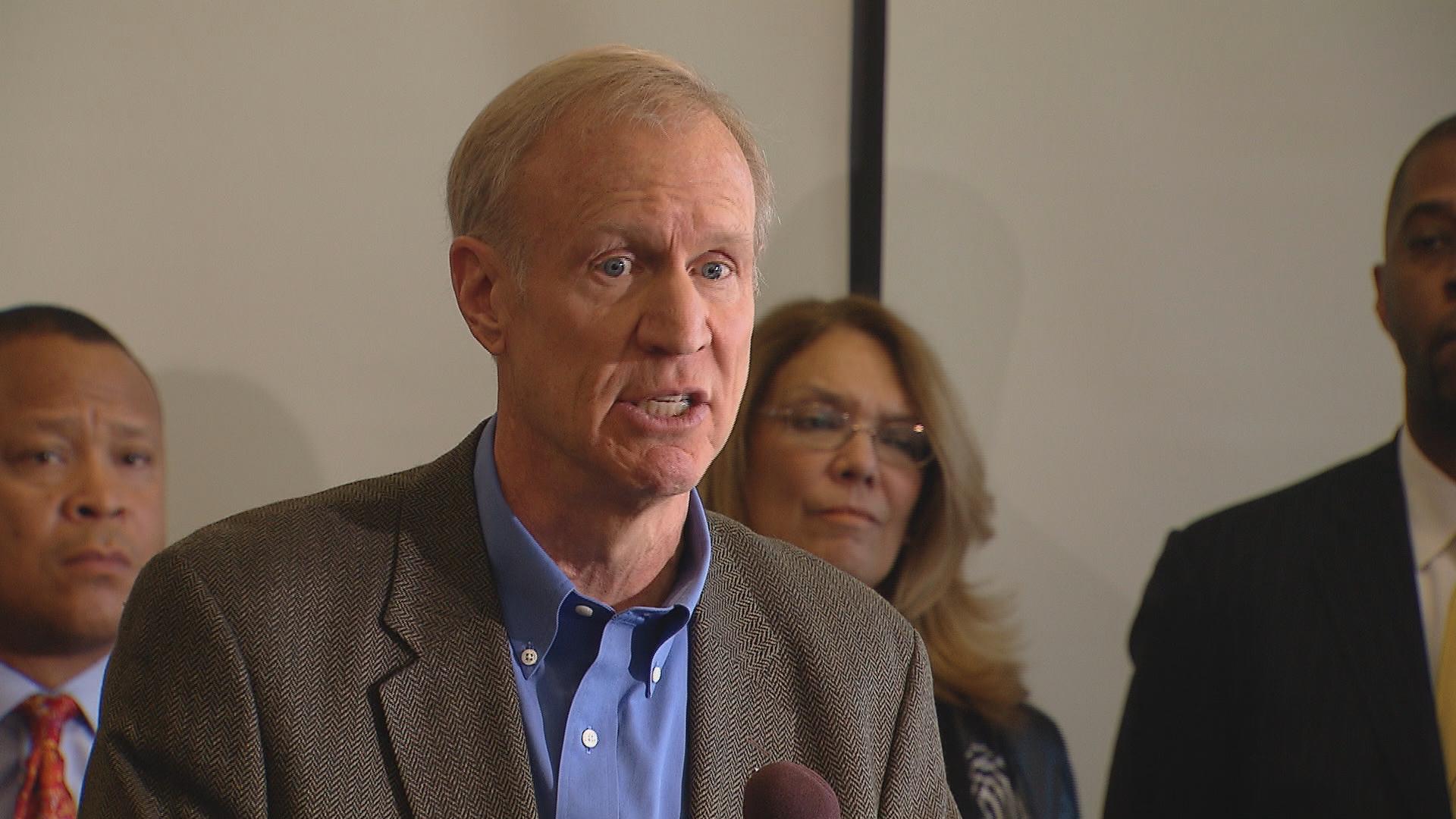 Sources: Lawmakers to Introduce Legislation Allowing Bankruptcy, Oversight for City and CPS
"Chicago Tonight" has learned that Gov. Bruce Rauner and top Republican leaders are planning to introduce legislation aimed at an emergency financial takeover of the city of Chicago and Chicago Public Schools. Paris Schutz has details.
---