The video cannot be displayed.
Chicago is bracing yet again for the release of a controversial police dash-cam video that purports to show an officer killing a young African-American male.
This comes after months of denying Freedom of Information Act requests from attorneys and the public. Mayor Rahm Emanuel announced the change of direction today. He also reversed course on whether or not he supports a Department of Justice investigation into the Chicago Police Department.
A video showing the killing of 25-year-old Ronald Johnson III will be released to the public next week, Mayor Emanuel confirmed today. Johnson was gunned down by officers in October 2014 – the same month Laquan McDonald was killed. Last week, we met Johnson's mother Dorothy Holmes who, along with lawyers, has been battling the city through the use of the state's Freedom of Information Act laws to make the video public.
The city had repeatedly denied those requests before today's about-face, which almost certainly is influenced by the firestorm over the delay in releasing the McDonald video.
Holmes' attorney, Michael Oppenheimer, said he was caught off guard by this decision, as he was set to do battle again with the city in court next Thursday. But he expressed gratitude at the city's move.

"By looking at the video, you can only come to one conclusion. That that officer shot an unarmed African-American man who was running away."
– Michael Oppenheimer
---
"Finally, finally, finally, after 14 months of fighting the city on this, they're finally going to release it," Oppenheimer said. "It's a small step for justice. There is a long way to go though. It's a small move toward justice for Dorothy Holmes and her family, but it's a long fight and that fight's going to continue."
[Activists Talk McCarthy Ouster, Creating Change for Chicago]
According to Oppenheimer, the video has startling similarities to the McDonald case. Oppenheimer and Holmes have viewed it, although they say it is under protective order because of a federal lawsuit they've filed. Like the McDonald case, the original narrative from the crime scene came from a police union spokesman who said that Johnson, a purported gang member, had a gun and was threatening the life of the officer who opened fire.
Oppenheimer says he believes the video will clearly refute that story.
"There's no gun in his hand. There's no weapon, there's no cellphone. And you look at the surrounding circumstances: The fact that the police say the officer recovered the gun? It's impossible. He was running away," Oppenheimer said. "Nothing would have stayed in his hand unless it was glued to his hand. By looking at the video, you can only come to one conclusion. That that officer shot an unarmed African-American man who was running away."
Oppenheimer even accuses the police officer of planting the gun in Johnson's hand after the killing, although he doesn't cite specific evidence to prove that allegation. He says the city has not offered to settle with Johnson's family for civil damages. And he says that Cook County State's Attorney Anita Alvarez, who now says she's investigating possible charges, has sat on this for 14 months.
[Anita Alvarez on Re-election Efforts in Wake of Laquan McDonald Shooting]
At the same time today, there was another reversal of course on calls for the Justice Department to investigate the Chicago Police Department. Yesterday, Mayor Emanuel called the notion misguided after Illinois Attorney General Lisa Madigan had written to U.S. Attorney General Loretta Lynch to have the Justice Department do a civil rights "patterns and practices" investigation into the Chicago police. Presidential candidate Hillary Clinton echoed Madigan's sentiments, as did Sen. Dick Durbin today. Emanuel said his remarks yesterday addressed the fact that that there's already a federal investigation into the McDonald aftermath. But now he says he's open to a broader civil rights investigation.
"As it relates to building the trust between police and the community, building the notion and concept of accountability, as well as re-establishing the principal that civil liberties and good public safety go together, I welcome the engagement of the Justice Department," he said. "We have a long road to go as a city, and I welcome the Justice Department and other voices to help us do what we need to do."
The Department of Justice hasn't confirmed they'll open an investigation but has said they are considering it. Emanuel made his remarks at the opening of the new Google offices in the city's West Loop neighborhood. The event was also attended by Illinois Gov. Bruce Rauner. Afterward, Rauner offered his first statements since the release of the video, saying that watching it had made him cry.
---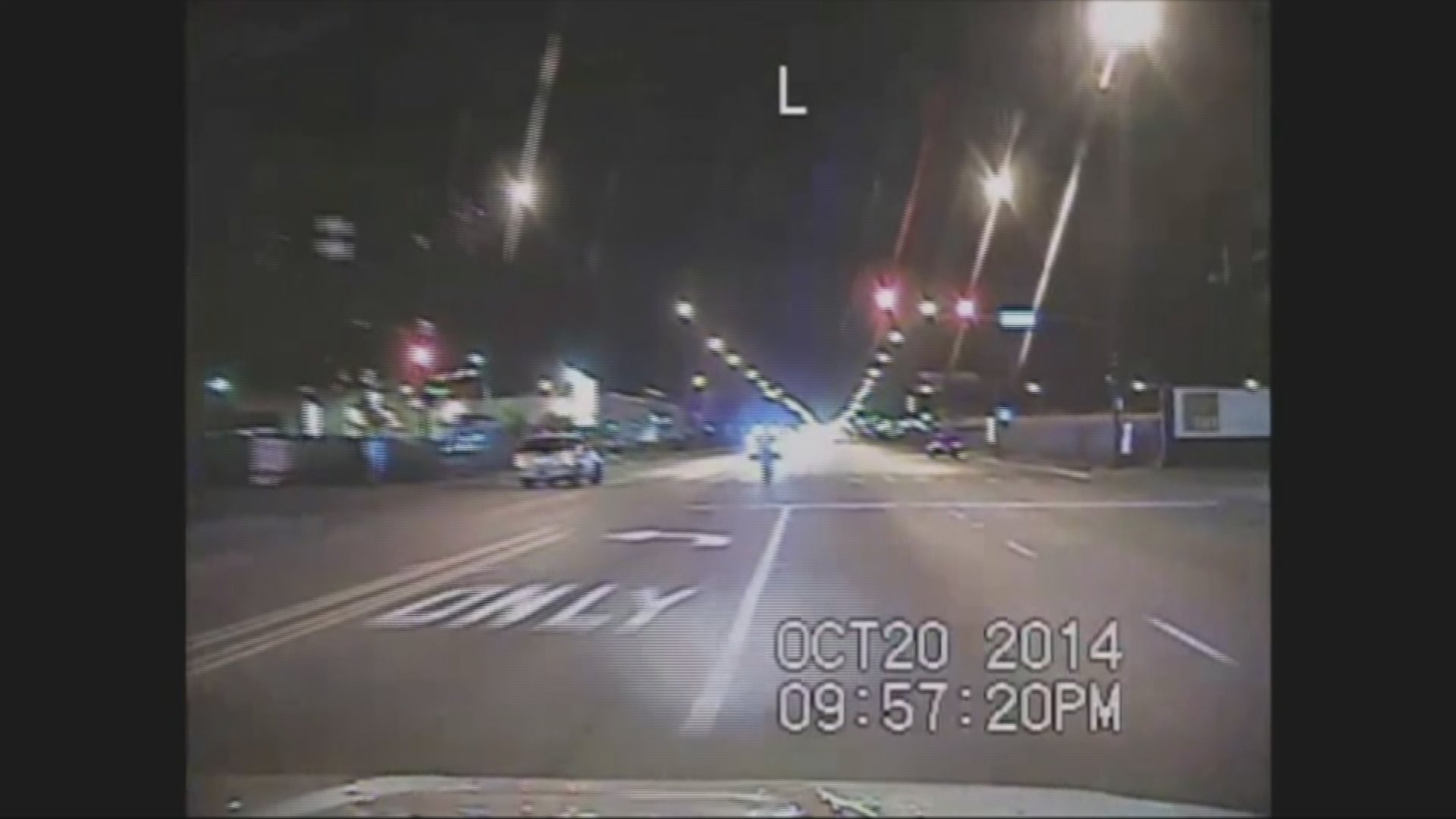 Complete coverage of the Laquan McDonald Shooting
Find all "Chicago Tonight" stories on the shooting of 17-year-old Laquan McDonald.
---