The video cannot be displayed.
Jason Van Dyke, the Chicago police officer accused of killing 17-year old Laquan McDonald, is out of jail.
He was released this afternoon after posting bail. A Cook County judge set bond for Van Dyke at $1.5 million.
Brandis Friedman was in the courtroom. She joins us with more.

"When you see the video alone, it does not seem like a justifiable shooting. But as I've said, there are certain things that I know that nobody else knows."
–Dan Herbert
---
Though bond is set at $1.5 million, it's what's called a D-bond, meaning he only has to post 10 percent of that amount–$150,000–to be released.
Van Dyke left Cook County jail this afternoon, around 5:15 p.m.
The police union put out a call to off-duty officers to be on hand outside the jail to be sure he made it to his car safely.
Just a couple of hours before his release, Van Dyke, in a department of corrections uniform, appeared before Judge Donald Panarese Jr. under heavy guard, with several sheriff's deputies and corrections officers around him.
Last week, Van Dyke was denied bond until the judge had a chance to watch the dash-cam video of Laquan McDonald being shot.
He did watch it in the courtroom today on a prosecutor's laptop before saying that he's not there to determine guilt, and that the defendant does have a presumption of innocence until proven guilty.
After the hearing, Van Dyke's attorney Dan Herbert–a former police officer himself–told reporters that although his client is very scared about the consequences he's facing, and concerned for his wife and kids, he is prepared for a long fight.
[Attorney of Officer Van Dyke Addresses Shooting Video of Laquan McDonald]
"When you see the video alone, it does not seem like a justifiable shooting," said Herbert. "But as I've said, there are certain things that I know that, quite frankly, nobody else knows. I'm not going to share that information but as I said, I evaluated this case to determine whether or not it was a case that I was going to take. After evaluating it, speaking with my client, speaking with experts in the field, I came to the conclusion that it's a case that is absolutely defensible."
Meanwhile, the outside of the courthouse was considerably quieter today, compared to most days last week when there were protesters and demonstrators outside.
Another hearing in this case is scheduled for Dec. 18.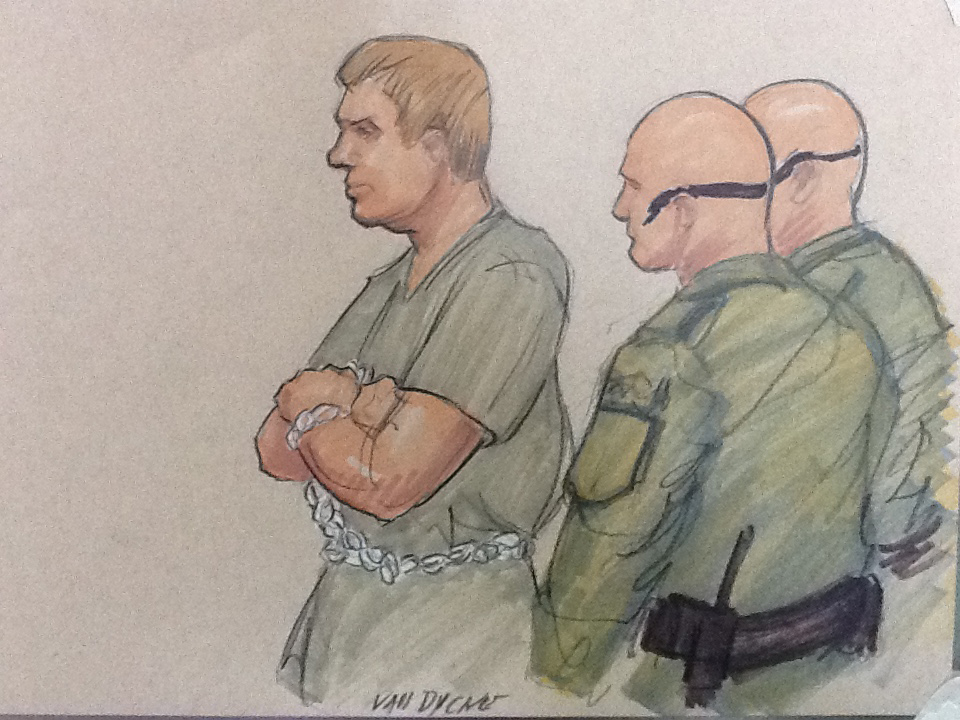 (Courtroom sketch by Thomas Gianni)
Posting bond
Van Dyke's attorney says raising bail money is up to Van Dyke and his family.
The police union did set up a fund to help them raise money but the union itself does not contribute money for bail.
Local president Dean Angelo said, though he's encouraged the union has done what it can to support Van Dyke and his family, he couldn't say how much money they've raised.
About the video, Angelo wouldn't say whether he thought Van Dyke's actions were justified, saying that he believes the cop went into his training mode, taking action that he believed was necessary at the time.
"We don't get a Officer Van Dyke view of that incident," said Angelo. "These are questions and answers that I believe will come out in the courtroom. There is a moment when the individual with the knife squares his shoulders to the officer, and I believe–without the sound–I believe that's when the shooting begins. That is a circumstance that we have to find out from the individual officer, from Officer Van Dyke."
Angelo went on to say he's concerned for Van Dyke's safety, and he says he's also concerned about the case last week where activist Malcolm London was charged with assaulting an officer during demonstrations. Those charges were later dropped.
[Charges Dropped Against Activist Poet Arrested During Laquan McDonald Protest]
Angelo says that situation is unprecedented, and he thinks those charges should be reinstated.
---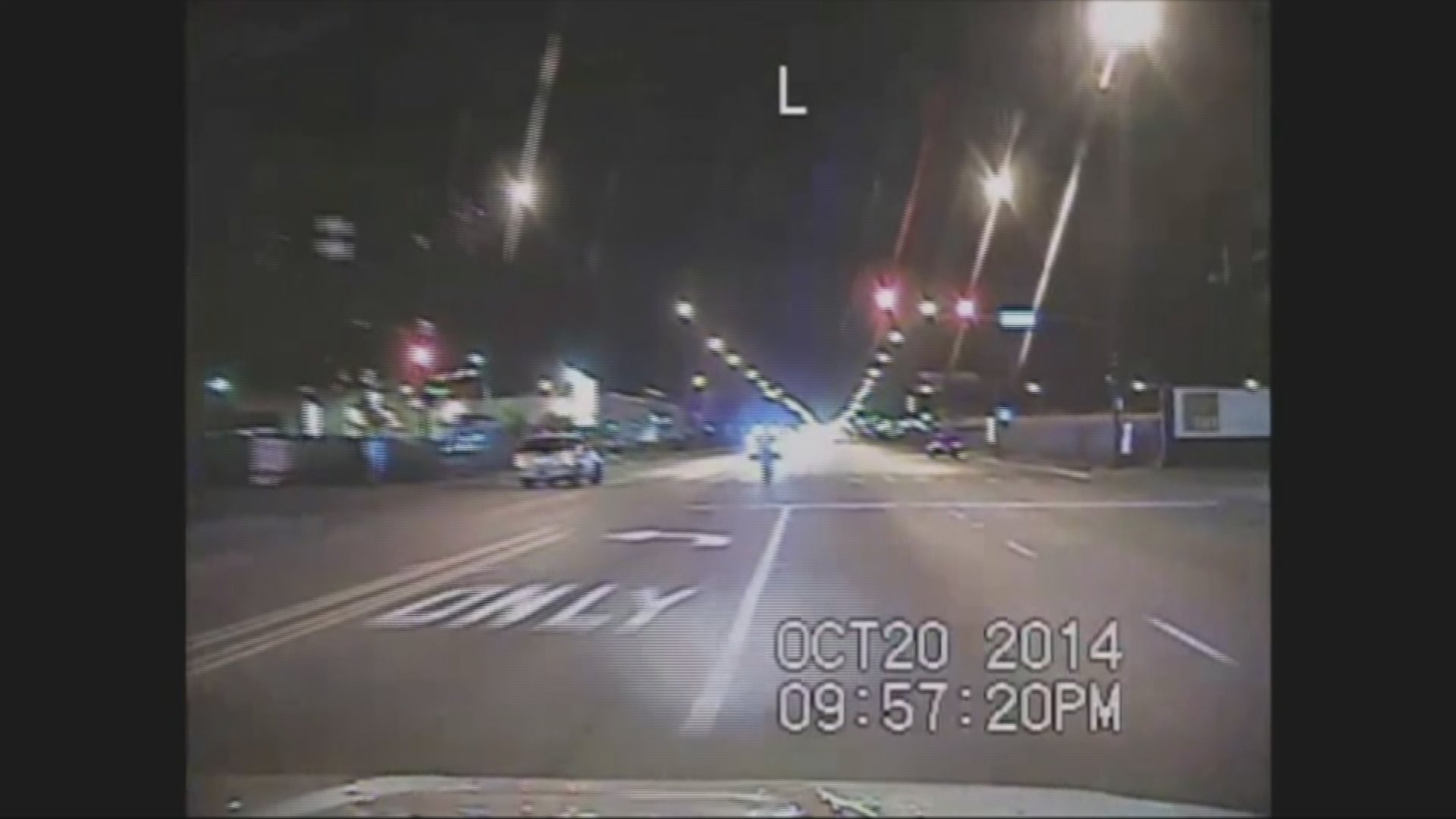 Complete coverage of the Laquan McDonald Shooting
Find all "Chicago Tonight" stories on the shooting of 17-year-old Laquan McDonald.