With each passing day, there are more questions than answers in the Laquan McDonald shooting case.
Why did five out of eight dashboard cameras work that night and why was there no audio on any of those recordings? Police Superintendent Garry McCarthy blames the problems on technical difficulties. 
[Fallout from Release of Laquan McDonald Video]
What happened to 86 minutes of surveillance video from a nearby Burger King after police watched it? The time gap in the surveillance video ran from 9:13 p.m. to 10:39 p.m., and Van Dyke fired his first shot at 9:57 p.m. according to NBC 5. State's Attorney Anita Alvarez says there was no indication of tampering.
Who's responsible for the false narrative that the police and the Fraternal Order of Police spokesman gave despite the many witnesses? And why were eye witnesses, who were not police, told to leave the scene without having their statements taken or contact information requested?
And what about the delay of justice in this case?
It took the state's attorney 13 months to charge former police officer Jason Van Dyke with first-degree murder, but only after freelance journalists sued for the release of the videotape.
[Chicago Police Officer Charged with Murder in Shooting Death of Laquan McDonald]
Both the Chicago Sun-Times and Chicago Tribune editorial boards wrote about the shooting and investigation.
The Sun-Times editorial board argues when justice is delayed, justice is denied:
"Holding back the video for so long, making it public Tuesday evening only under orders from a judge, was a mistake. It was sure to jolt this city no matter when it was released, then or now. When justice is delayed — and failing to level with the public this long was justice delayed — it becomes justice denied. When justice is delayed, it smacks of politics when it finally arrives."
The Chicago Tribune editorial board also questioned the lengthy process, saying: 
"This looks like an attempted cover-up. If not for a whistleblower, it all might have ended with the CYA narrative supplied by the police union spokesman the night McDonald died."
In its editorial, the Tribune also called for an independent investigation. But is that enough? 
Joining us to discuss the case are Chicago Tribune editorial page editor Bruce Dold and Chicago Sun-Times columnist and editorial board member Mary Mitchell. Below, some highlights from our discussion.
On whether Officer Van Dyke's release on bond will create a new firestorm
"First of all, he has to worry about his own safety," said Dold. "You have to wonder if the trial could even be held in Chicago with all the publicity around it. He has a right to bond, if he makes a bond and he has made the bond. He has the right to be free pending trial."
"I think that we just have not give the protesters enough credit," said Mitchell. "They are about seeking justice. Protesters are interested in seeing this case through and receiving justice."
On conflicting reports surrounding the Burger King video
"That is one of the big reasons why we wrote on Sunday that we need an independent investigation of what happened here," said Dold. "I think we have a pretty good idea, from the video, what happened with the shooting, but [there are] all these questions about what happened immediately before and immediately after: the video that's missing; police officers who supposedly told witnesses to leave, didn't take their name. There's a lot of question about whether there was a broad view cover-up here."
"And that's the problem with this whole case," said Mitchell. "The fact that now we are a year later, trying to answer some basic questions that should have been answered much earlier on. And yet, the city chose to sit on it. From everything I can see, the Independent Police Review Authority have done nothing with this case. They cannot possibly have been investigating this case all this time."
On accountability
"I understand why people are asking for the resignation of State's Attorney Anita Alvarez, I understand why they want to see McCarthy out," said Mitchell. "But that's not the problem. The problem is the system. We have a culture here in Chicago where information that should be freely given out is under the control of the administration, whether it's Rahm Emanuel's administration or Daley's administration. You've got to pry it out, dig it out. Because of that, getting rid of a person or a figurehead is not the answer. [The answer] is changing the culture and the system."
"All you have to read is Rev. Leon Finney's essay in the Tribune today," said Dold. "We've been at this for nearly a half a century. It goes back to the Metcalfe Report in 1972 and police brutality and misconduct. But how many superintendents have we had since then? They last about four or five years–they're kind of like baseball managers, they keep getting recycled. But you have a cultural problem it seems in the police department."
On whether there's hope
"I don't think it's hopeless," said Mitchell. "I think that what we're seeing now is that the citizens themselves have to rise up. It's not enough that the editorial boards are calling for this or that. People who live in the city of Chicago who care about this issue who are now seeing a hideous video of a child being murdered in the street by a uniformed police officer–they're the ones that have to take this fight, and I think that that's what they're doing. That's how change is going to come."
"We need to try one more time at creating some kind of independent authority that's going to take these cases more seriously," said Dold.
Watch the video to hear our full discussion.
---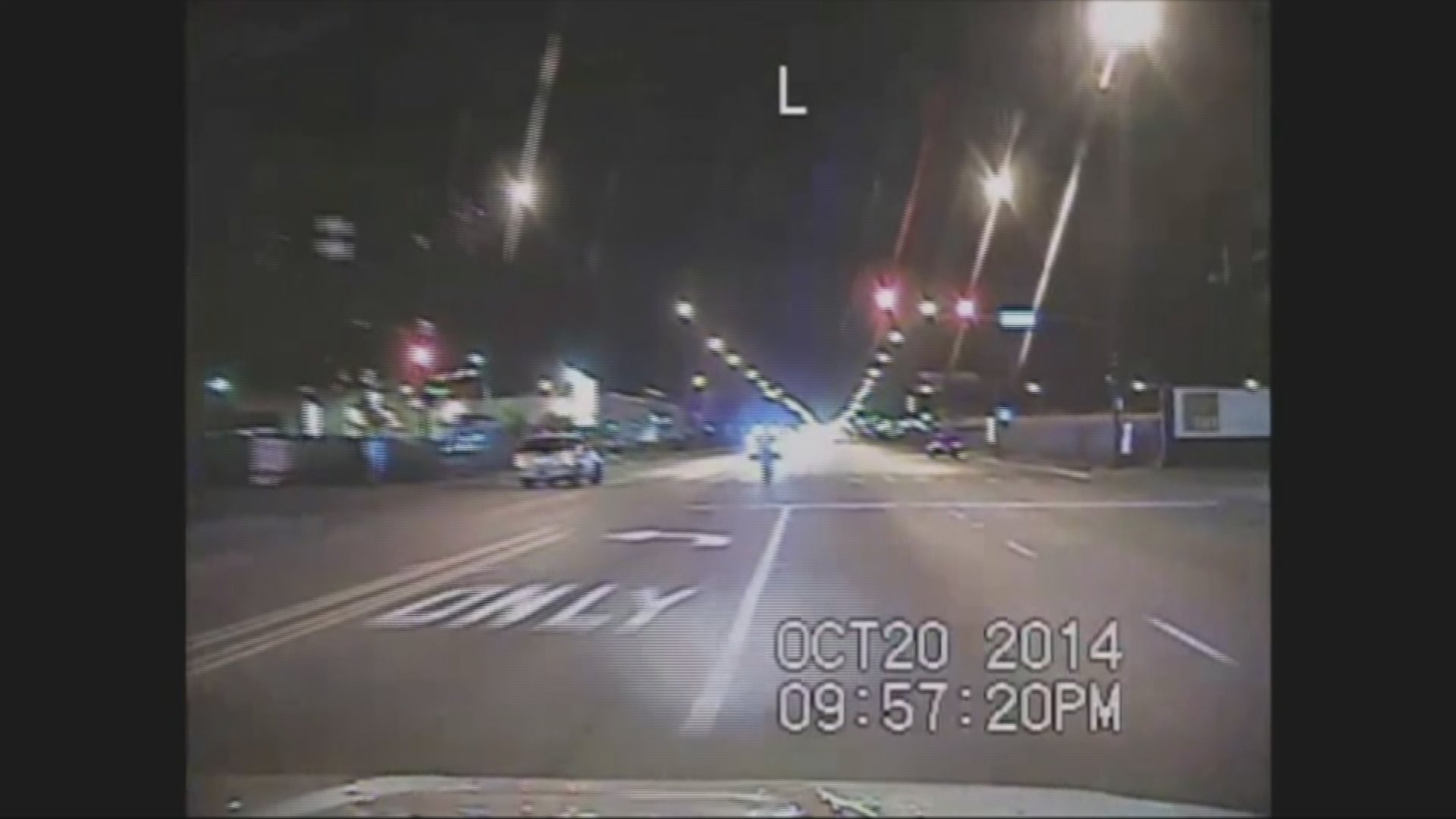 Complete coverage of the Laquan McDonald Shooting
Find all "Chicago Tonight" stories on the shooting of 17-year-old Laquan McDonald.