A manhunt is underway in Europe for the suspects behind Friday's coordinated terrorist attacks in Paris. This weekend, the French military bombed an ISIS stronghold in Syria and French President Francois Hollande earlier today addressed a joint session of the French Parliament.
Joining us with more on the attacks and their aftermath are Robert Pape, who directs the Chicago Project on Security and Terrorism at the University of Chicago; Khalil Marrar, professor and researcher of Middle East Politics at Governors State University; and Ian Hurd, who teaches international law at Northwestern University's Weinberg College.
Last Friday, three teams of ISIS terrorists killed at least 129 people and wounded 352—99 of them seriously—during multiple attacks at six different locations throughout Paris, including the Stade de France, two restaurants and a concert hall. Seven terrorists were killed in the attacks.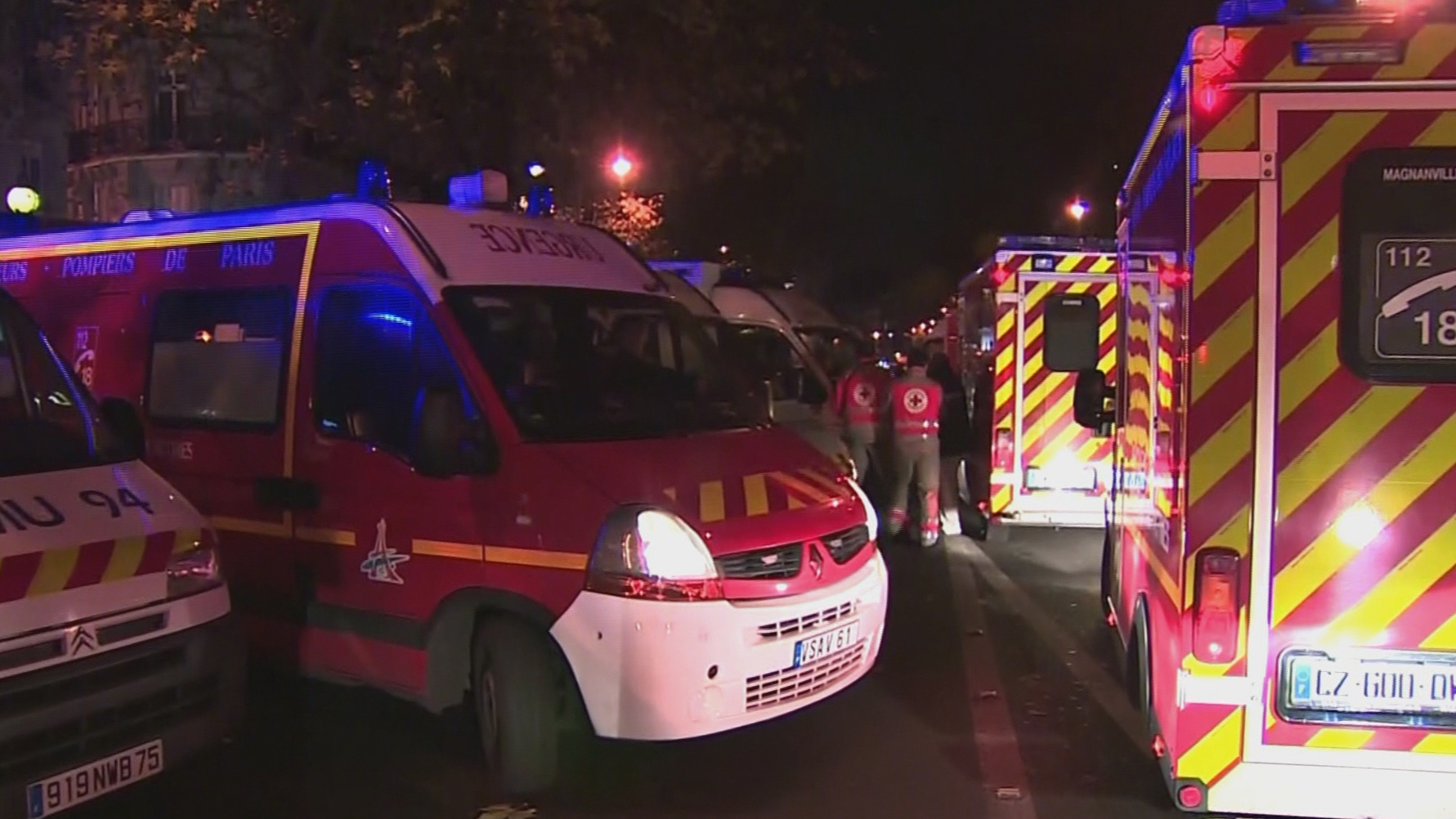 Police and emergency crews respond to terrorist attacks in Paris last Friday.
"For the last six weeks, ISIS has shifted its targeting to spectacular attacks against members of the military coalition that have been intervening against it. On Oct. 10, they attacked Turkey killing 95 people in Ankara with two suicide bombers," said Pape. "Then on Oct. 31, they downed the Russian plane killing 224 Russian civilians, punishing Russia for its military intervention. France was next."
On Monday, France called for a coalition to fight ISIS including Russia and the United States. 
"There's been a coalition and actually the United States and Russia aren't that far apart. But we have to be careful here because ultimately they have different ends," Marrar said. "The United States wants [Syrian President Bashar al-Assad] out of power. Russia wants to keep Assad—its last friend in the Middle East—intact. So with that divergence I fear we cannot have that coalition that the French are calling for."
Hurd agreed.
"I think there already is a coalition. That's for sure. I think with the emotional reaction to these attacks in Paris, I think it's very easy to look for a visceral and immediate response but I think it's somewhat dangerous to imagine the military is the way to resolve the issue," Hurd said. "I think that more military attacks might well be, if done poorly, simply an amplification of the conflict rather than contributing to a solution."    
On Monday, President Barack Obama held a press conference at the G20 Summit in Antalya, Turkey and addressed the Paris terror attacks. Obama reaffirmed that, despite the attacks, the U.S. will not be sending in ground troops to combat ISIS.
"The attacks in Paris remind us that it will not be enough to defeat ISIL in Syria and Iraq alone," Obama said. "Here Antalya, our nation's therefore committed to strengthening border controls, sharing more information and stepping up our efforts to prevent the flow of foreign fighters in and out of Syria and Iraq."
Watch President Obama's complete press conference below.
---
Related: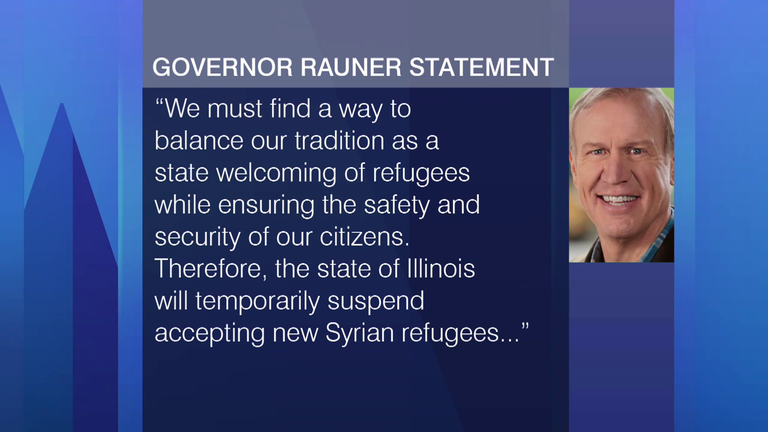 Illinois Suspends Settlement of Syrian Refugees in Wake of Paris Attacks
Gov. Bruce Rauner announced on Monday that Illinois is temporarily closing its border to the settlement of Syrian refugees in the wake of the attacks in Paris.