FRIDAY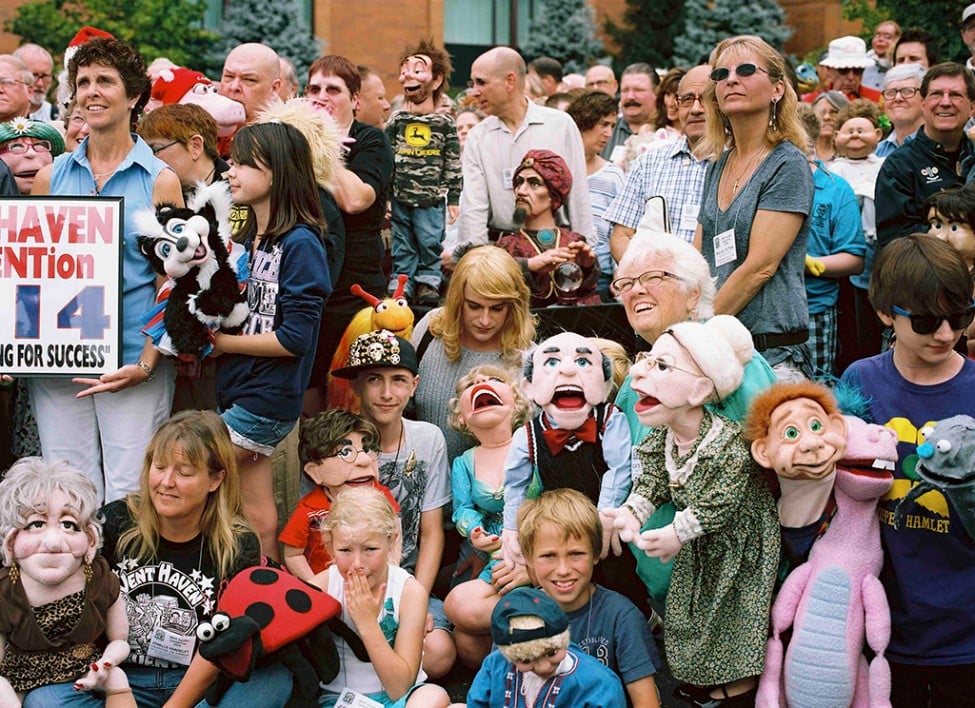 The Ventriloquists Convention (Thursday-Saturday)
Museum of Contemporary Art, 220 E. Chicago Ave.
Ventriloquist dummies are just slightly terrifying, right? Try a whole room of them. That's basically this show from the French-Austrian visual artist Gisèle Vienne and American author Dennis Cooper – a sort of surrealist play based on an actual annual gathering of ventriloquists and their dummies. 7:30 p.m. Thursday-Saturday. $30; $10 for students. Read more about the performance here.
---
Also on tap Friday:
Violinist Augustin Hadelich at the Chicago Symphony Orchestra (Thursday-Saturday)
Symphony Center, 220 S. Michigan Ave.
Edo de Waart conducts this program featuring Strauss, Mozart and rising young violinist Augustin Hadelich. 8 p.m. Thursday; 1:30 p.m. Friday; 8 p.m. Saturday. Tickets start at $34. 
OPENING: '70 Acres in Chicago: Cabrini Green'  (Friday through Nov. 19)
Gene Siskel Film Center, 164 N. State St.
Director Ronit Bezalel spent 15 years on this follow up to her 1999 film "Voices of Cabrini," which examined the effect of the closing of Chicago's Cabrini Green housing complex. Bezalel will be present for an audience discussion on Friday and both Sunday screenings. Friday through Nov. 19. $11. Read more about the film here.
The Voice's Joshua Davis at Old Town School of Folk Music  
Old Town School of Folk Music, 4544 N Lincoln Ave. 
Davis, who finished third on NBC's "The Voice" last year, will perform his own original music – a blend of folk, ragtime blues and country. 8 p.m. $24. 
---
Chill Fest Chicago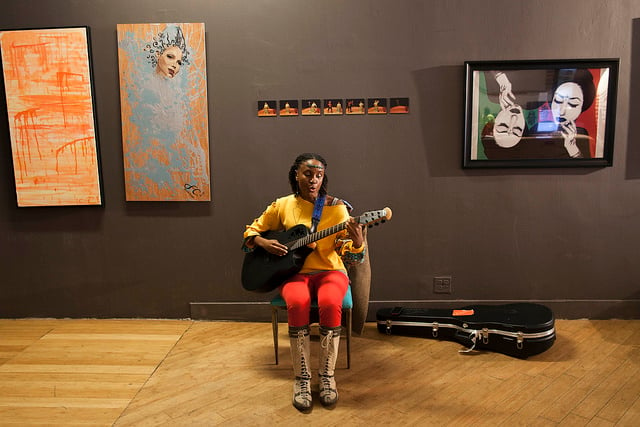 Various Wicker Park, Bucktown locations 
It's back and more laid back than ever. Music meets shopping as more than 100 local musicians play live sets in 28 storefronts throughout Wicker and Bucktown. See some new music, soften the holiday shopping blow. Everyone wins. Noon-6 p.m. Free. 
---
Also on tap Saturday:
'Do Not Submit' Englewood Storytelling: Open Mic 
Kusanya Cafe, 825 W. 69th St. 
Ongoing open mic series. Arrive at 3 p.m. for a spot, then get up and tell any story you'd like for seven minutes. (Late arrivals can sign up too as long as there are spots still available.) Sign up at 3 p.m.; stories start 3:30 p.m. Free. 
Stagestruck City: Chicago's Theater Tradition and the Birth of the Goodman (Through Dec. 31) 
The Newberry Library, 60 W. Walton St.  
This ongoing exhibit examines Chicago's "little theater" movement at the turn of the century, which also contributed to the creation of the Goodman Theater in 1925. Through Dec. 31. Free. 
Lucky Boys Confusion
House of Blues, 329 N. Dearborn St. 
Scream out lyrics to Fred Astaire and generally channel all feelings you had through the early 2000s via the rock/punk/ska band from DuPage County. (With openers Lights Over Bridgeport, The Dead Hands and Nice Motor). 7 p.m. $20.   
Volunteer Habitat Restoration
Eggers Grove, 11200 S Ave. E.
Help the Field Museum restore parts of Cook County's Eggers Grove. Wear natural fibered clothing you don't mind getting dirty. The museum provides snacks and water, but potlucking is encouraged. 10 a.m.-1 p.m. Free.  
---
Bling: The Jewelry and Gift Show (Friday-Sunday)
Highland Park Country Club, 1201 Park Ave West, Highland Park
What better way to get into the spirit of buying things (ahem, holiday) than picking through a huge assortment of jewelry and gifts all under one roof? It's the first annual Bling gift show with over 50 juried artists toting jewelry, clothing and accessories. Top it off with free admission and parking and you've got yourself one sweet blinged-out weekend. 4-8 p.m. Friday; 10 a.m.-5 p.m. Saturday-Sunday. Free.
---
Also happening Sunday:
Sunday Supper
Nana Organic, 3267 S Halsted St.
Family style supper includes arugula salad, poblano cheddar cornbread, Slagel Family Farms rried chicken, cabbage-lime slaw, creamy mac 'n' cheese, seasonal vegetable and dessert. 5-8:30 p.m. $24 per person.  
Opening Weekend for House Theatre's 'Nutcracker' (Friday through Dec. 31) 
The Chopin Theatre, 1543 W. Division St.
It's that time again. Round up the kiddos and watch a young girl's journey to save Christmas as she simultaneously deals with her own grief. Good for children ages 5 and up. 3 p.m. and 7 p.m. Sundays. $15-$45. 
---
Events listed are subject to change. We recommend double-checking times and locations before you head out the door. Want to share your upcoming events with us for consideration in a future roundup? Send us an email.