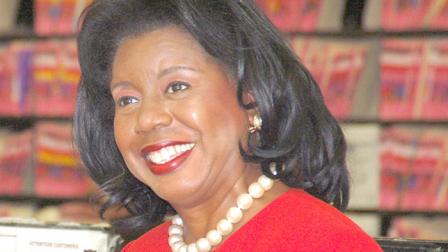 Cook County Circuit Court Clerk Dorothy Brown Cook County Democrats will soon decide whether or not to withdraw their support of embattled Cook County Circuit Court Clerk Dorothy Brown. Today, an executive group of the Cook County Democratic Central Committee met to set a vote of the full committee for Friday morning at 11 a.m. at the Erie Café in River North.
Cook County Board President Toni Preckwinkle first told "Chicago Tonight" on Monday that the party would meet to consider withdrawing its endorsement. Brown first received the nod from party leaders at the party's slating session that took place in August.
Brown and husband Benton Cook are reportedly under federal investigation for an alleged sweetheart land deal involving a longtime campaign contributor. Her cell phone was reportedly seized by the FBI last week as part of the probe.
Brown is running for reelection to the post in 2016. Attorney Jacob Meister is also running, but he failed to draw the endorsement of the Democratic party. A spokesperson for Meister says he will again seek the endorsement of Democratic committeemen when they meet on Friday.
Ald. Michelle Harris (8th Ward) is considered the favorite to enter the race and win the endorsement of party leaders, and Ald. Walter Burnett (27th Ward) has also expressed interest.