Chicago property owners are one step closer to facing the largest tax hike in the city's history.
A City Council committee today approved the measure that would see all of the new money go into the police and fire pension systems. But what about the proposed garbage collection fee, and other revenue generators? And was the vote closer than expected?
The plan to hike property taxes $543 million over the next 4 years cleared the City Council's finance committee with 17 aldermen voting yes, 10 voting no and 8 aldermen absent.
The vote was closer than the typical budget vote under Mayor Emanuel. To put it in perspective, last year's budget sailed through the full City Council by a 46-4 vote.

Some aldermen said they didn't trust CPS to spend taxpayer money – in light of the Barbara Byrd-Bennett scandal.
---
Among the 10 aldermen voting no today were several mayoral stalwarts like Ald. Debra Silverstein (50th Ward), Ald. Tom Tunney (44th Ward), Harry Osterman (48th Ward) and Roberto Maldonado (26th Ward).
Finance Committee Chairman Ed Burke explained why the vote felt some stiff opposition.
"What you've seen is an expression of reluctance on the part of aldermen that represent the Gold Coast, Lakefront areas where this is going to have the biggest impact. And that's understandable," Burke said, also noting that state law left the city no choice but to fully fund the police and fire pension systems.
The $543 million wallop will be phased in over 4 years: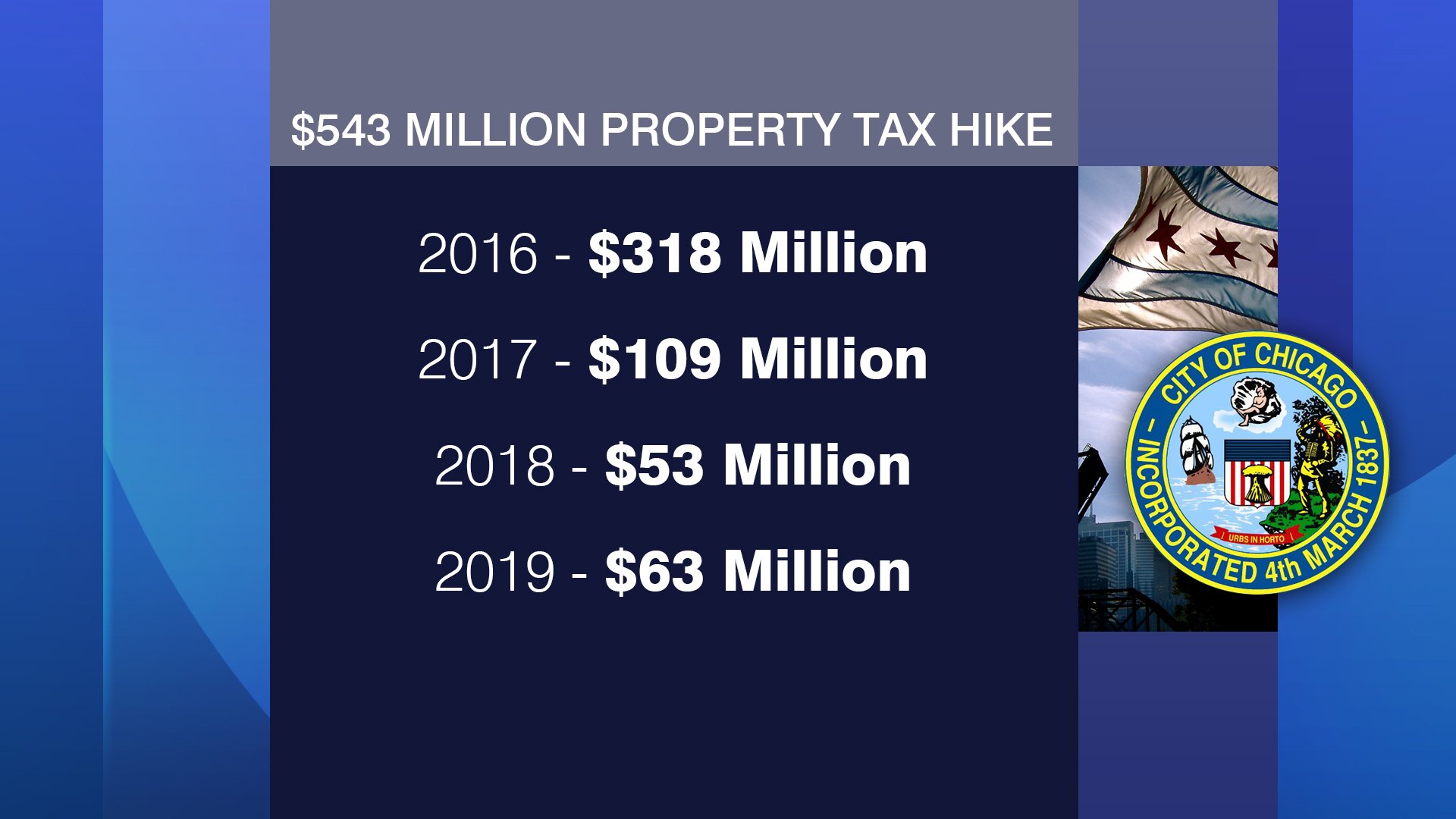 A handful of the 10 aldermen who voted against the budget said they weren't ready to buy in yet.
"I think there are more things the city can do, more things in the budget to tweak and we're going to sit down and tweak those things," said Ald. Leslie Hairston (9th Ward). "I'm uncertain of what the numbers bear. They're not the best estimates according to the analysts I've talked to, so I want to see some different numbers."
Ald. Jason Ervin (28th Ward) whose ward encompasses the South and West Sides says he doesn't like the fact that none of this new property tax money will go toward new city services.
"Not being able to use the revenue for government operations creates this ongoing situation that on an annual basis we'll be looking at continued cuts and services," Ervin said.
And the property tax hike doesn't cover the whole police fire pension tab – the other part is a bill in Springfield that has passed both chambers but awaits action from Gov. Bruce Rauner. It would lower the pension tab by spreading the payments over more years.
There are other taxes and fees slated to go up as part of this budget. Those were slated to be voted on today, but aldermen expressed reservations with several of them.
Specifically, a plan to raise another $45 million per year from taxpayers for CPS school construction. Some aldermen said they didn't quite trust CPS to spend taxpayer money – in light of the Barbara Byrd-Bennett scandal.
The mayor's office tabled the vote and added a provision that CPS would have to report on all the capital projects it's undertaking with that money to City Council.
Other taxes and fees to be considered tomorrow include: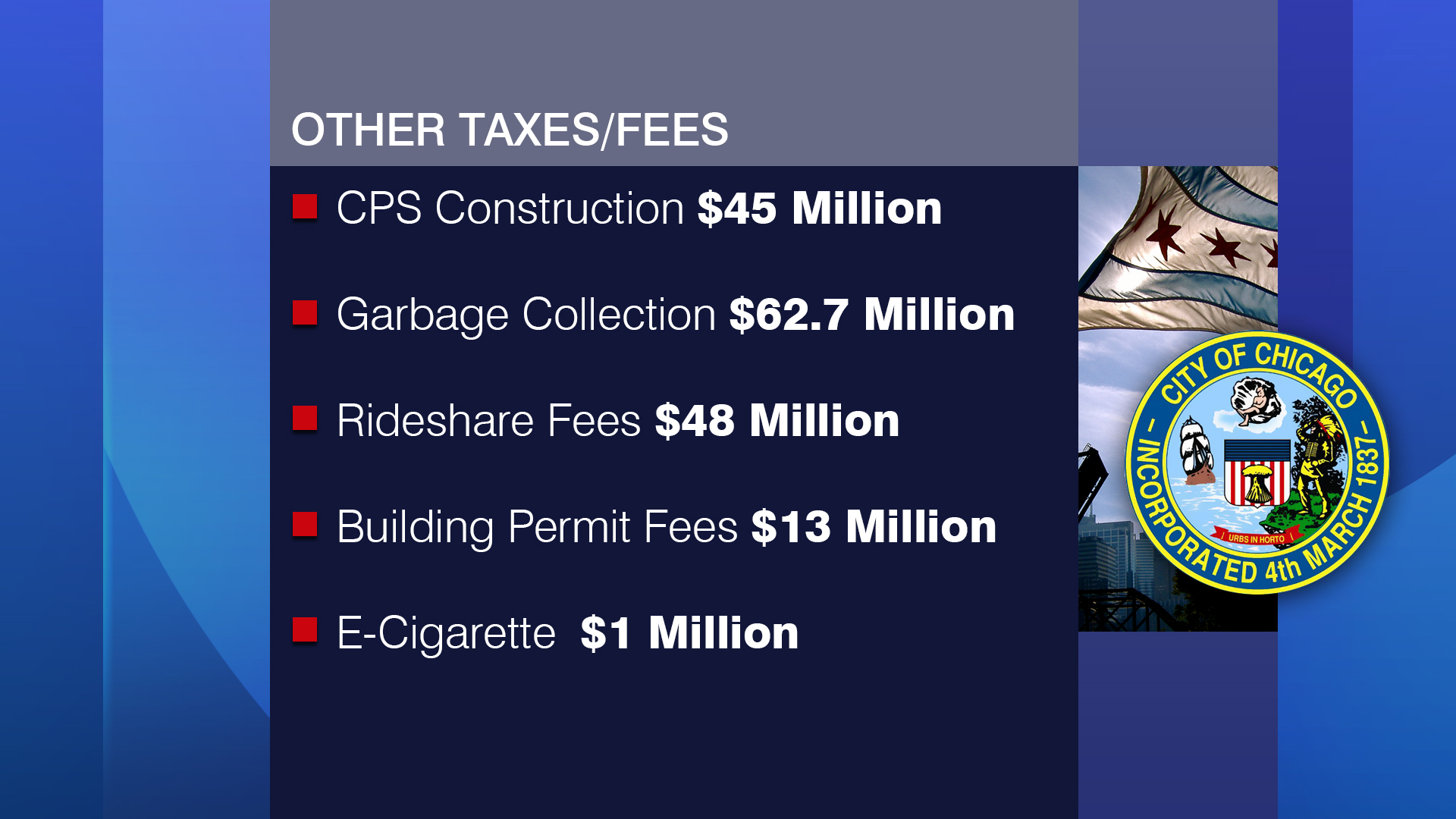 Ald. Burke says he believes rideshare companies like Uber and Lyft should be assessed yet another fee – a $500 license fee to bring them in line with what taxi companies pay.
"There are about 27,000 Uber and Lyft drivers," Burke said. "If the cab drivers generate $500 each, why shouldn't those Uber drivers be responsible for $500 each? It might be interesting to see whether those companies could be assessed that fee to make it more evenly spaced with the cab companies."
The odds are very slim that an additional fee on ridesharing could be worked out before the vote on the rest of these taxes and fees that is scheduled to take place tomorrow.
---
More about the mayor's budget proposal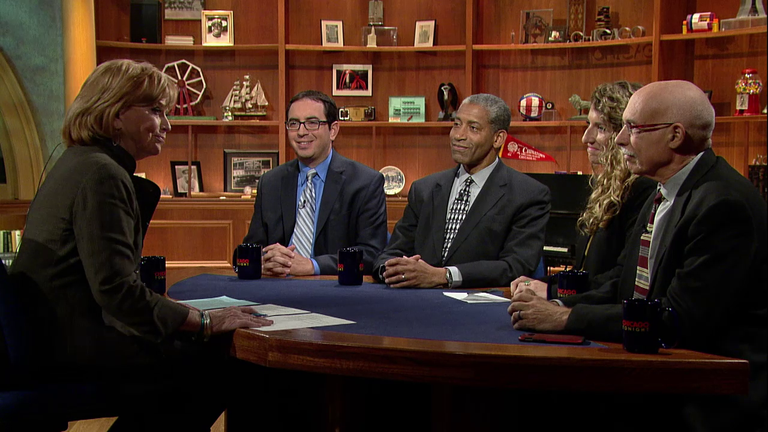 Discussing the Politics of the City and County Budgets
Living in the Chicago area is about to get even more expensive. A panel of journalists joins "Chicago Tonight" to talk about the mayor's budget proposal.
---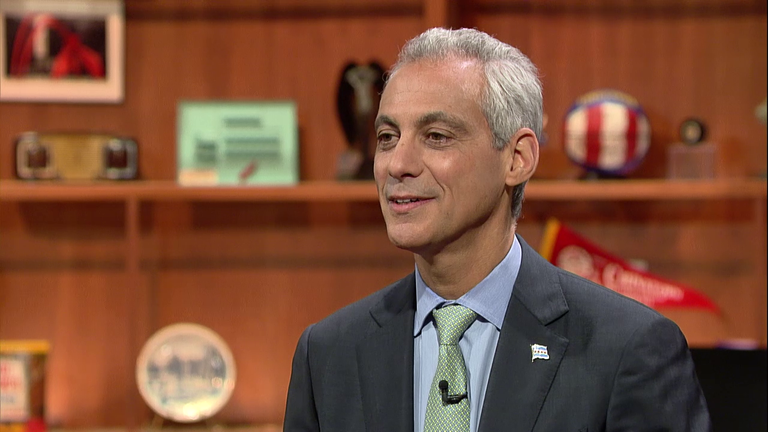 Mayor Emanuel Defends Budget Proposal
Mayor Rahm Emanuel joins "Chicago Tonight" for his first extended interview since proposing his so-called "last resort" budget.
---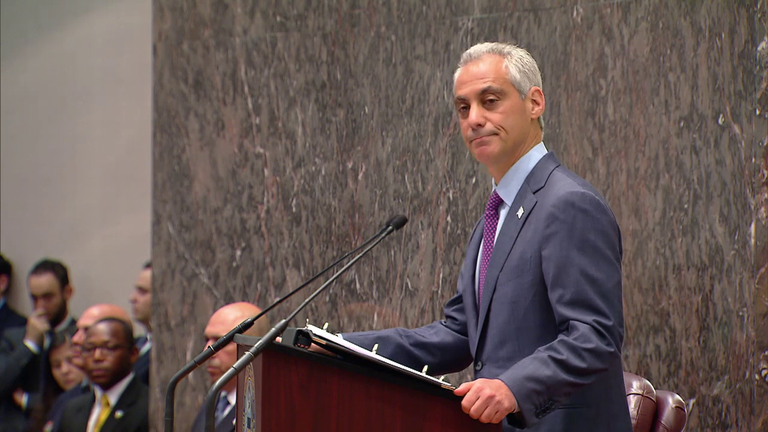 Emanuel's Budget Includes Property Tax Hike, Ride-Sharing Fees
Included is a $543 million property tax increase that would be phased in, beginning with a $318 million hike this year.
---