Chicago began demolishing its crime-ridden, dilapidated public housing high-rises in the mid-1990s. By 2000, Chicago had launched the Plan for Transformation under Mayor Richard M. Daley's leadership. The most ambitious plan of its kind in the country, it promised to replace the 38,000 units of public housing it owned with 25,000 units of new or rehabbed mixed-income units in 10 years.
But 15 years later, the Chicago Housing Authority is still working to complete that goal. Elizabeth Brackett has the story.
TRANSCRIPT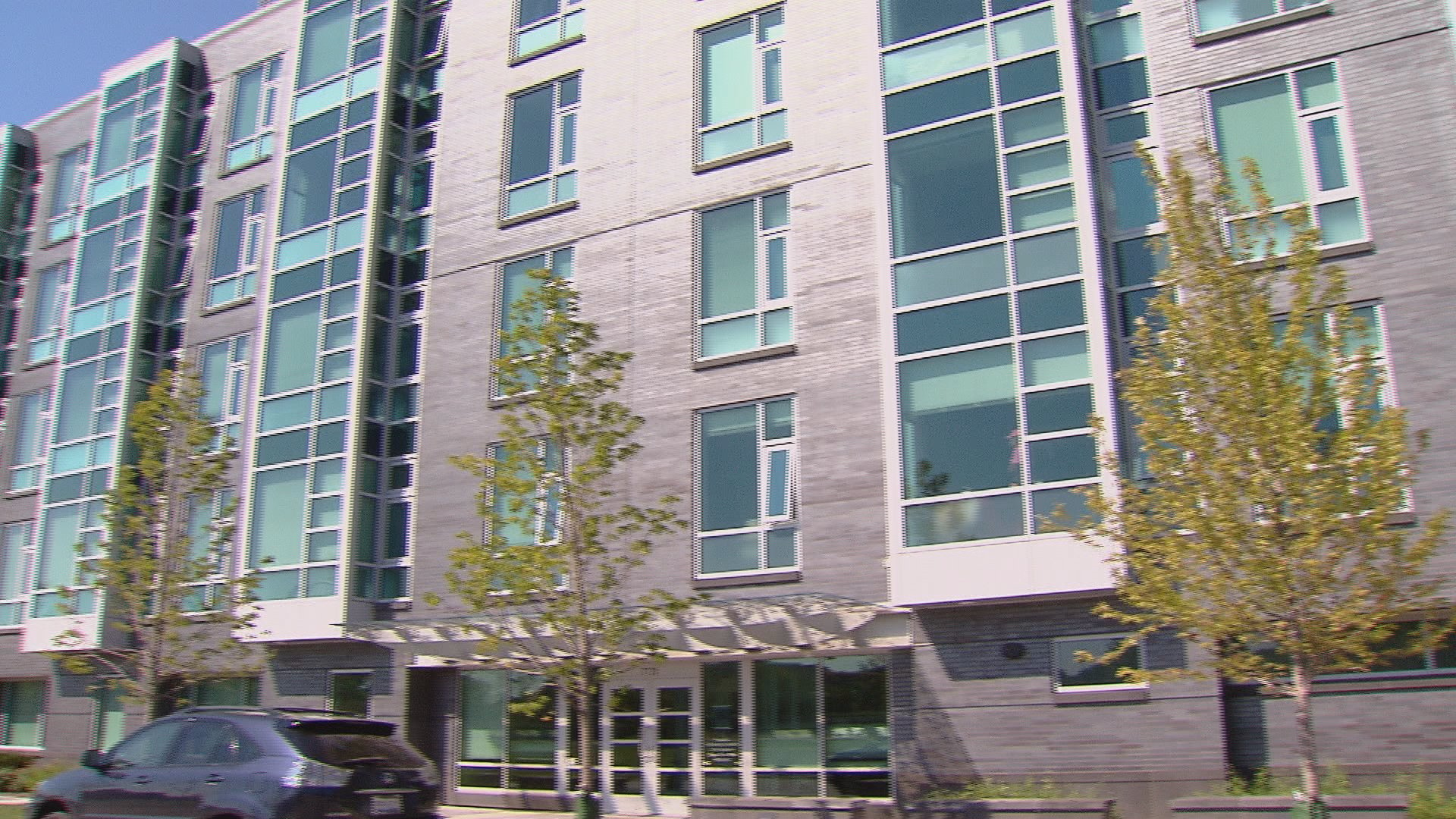 Elizabeth Brackett: The attractive gray midrise is the latest addition to the hundreds of mixed-income units that the Chicago Housing Authority has built along south State Street. The new housing replaces the notorious Stateway Gardens which the CHA began demolishing in 1996. The acting head of the CHA, Eugene Jones Jr., shows off a new unit.
Eugene Jones, Jr.: It's airy, it's spacious. We utilize all the space very well. It's got a great view.
EB: Roughly one-third of the rental units in the building will go to CHA residents, one-third for tenants who qualify for affordable rate housing and one-third to market-rate renters. That means that only 137 replacement units have been built for former Stateway Gardens residents.
Despite the slow pace, Jones says the CHA is well on its way toward reaching its goal of building or rehabbing 25,000 housing units.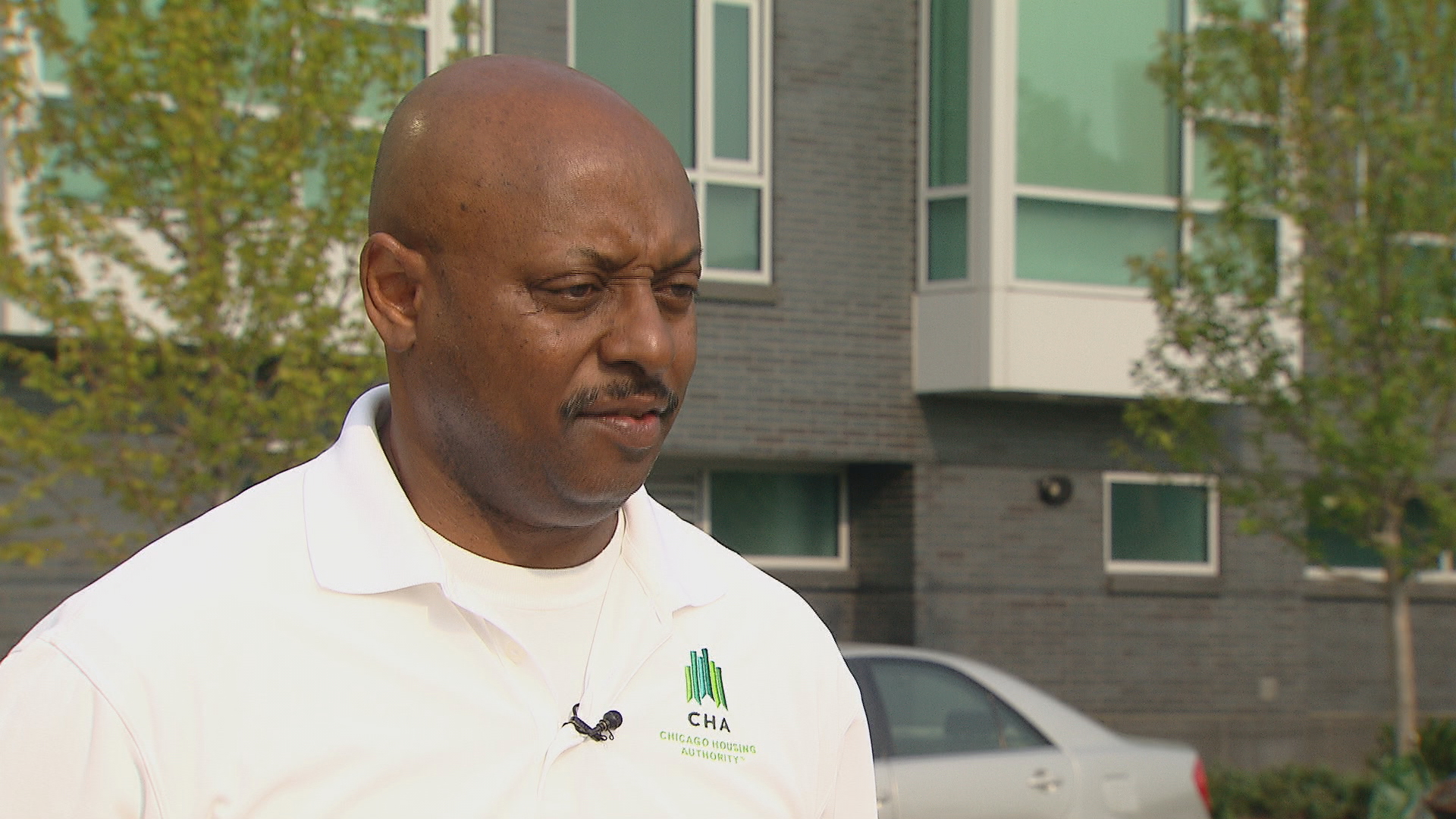 Eugene Jones, Jr. EJ: I think they've done a wonderful job, we're 88 percent there.
EB: But the pace of adding new CHA units has slowed dramatically in recent years. When the economy tanked in 2008, CHA developers stopped building any for-sale units in mixed-income housing developments.
James Miller, Stateway Associates LLC: The economy tanking in 2008 only affected the for-sale units, didn't affect the mixed-income units, we just adjusted.
EB: Developers like James Miller, who built Stateway's replacement housing, adjusted by dropping for-sale units and offering only rental units in the new mixed-income housing. But after Rahm Emanuel was elected Mayor of Chicago in 2011, another large drop in construction and rehabilitation of units occurred. Before 2011, an average of 900 units a year were built or rehabbed, but by 2014 the number had dropped to 49.
Housing activist Leah Levinger blames the 2011 drop in new CHA units on the policies of the Emanuel administration.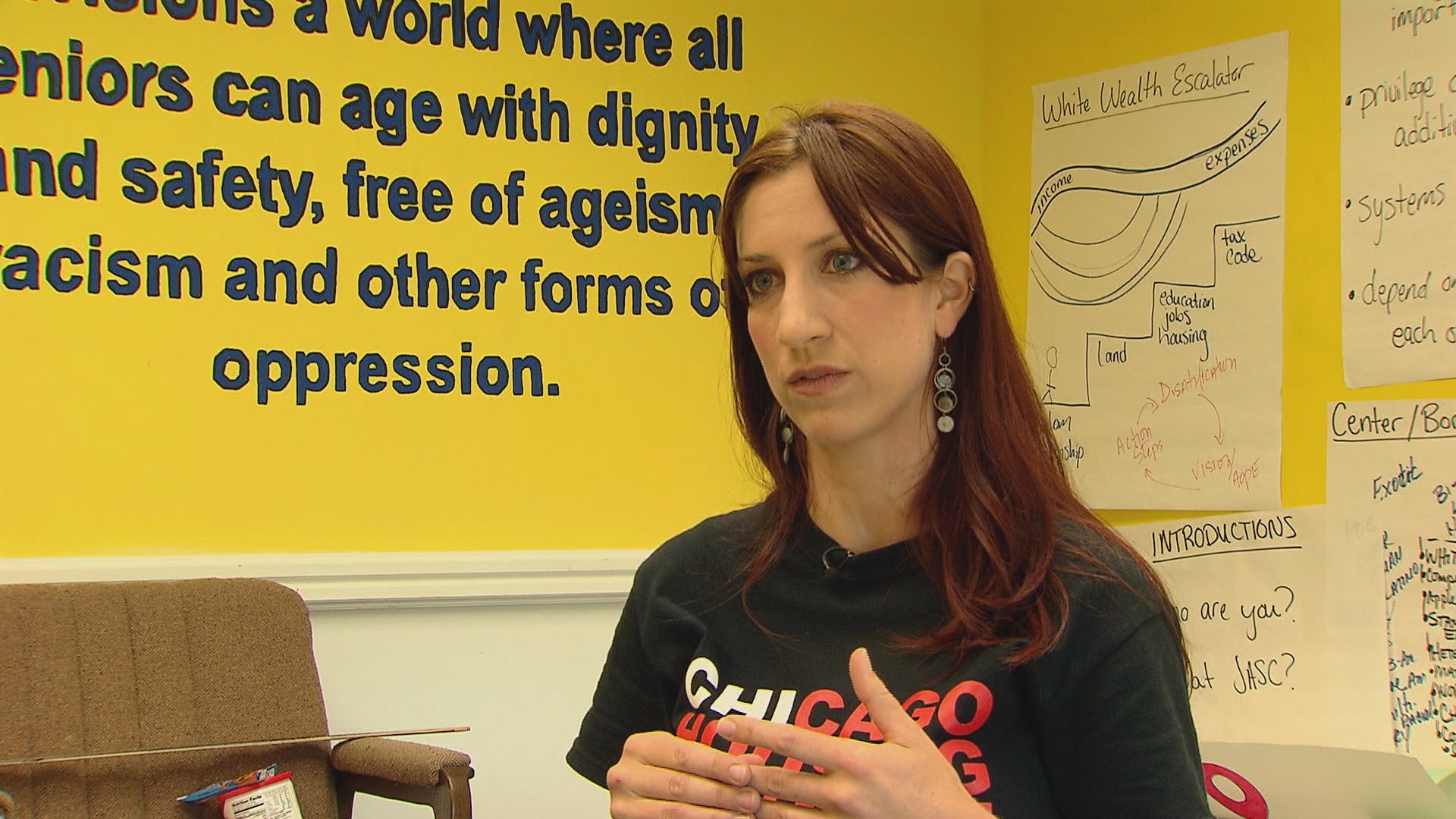 Leah Levinger Leah Levinger: Mayor Daley was using the CHA's resources to physically reconstruct Chicago's neighborhoods and Chicago's public housing. Under Emanuel we've seen the resources really become "financialized": they're sitting as liquid dollars, they're not being used for actual neighborhood reconstruction. What is clearly the case is the CHA is not a priority agency for Mayor Emanuel.
EJ: I think the mayor, Rahm Emanuel is very passionate about that. We're on the radar screen. He wants us to push and push. He wants us to build these mixed-income developments. 
EB: The slow pace of redevelopment has left the CHA with 209 acres of vacant land where public housing once stood, and a growing cash reserve. As building slowed down, the CHA's cash reserves went up. The Center for Tax and Budget Accountability shows CHA's reserves growing from $107 million in 2005 to $430 million in 2014. Though Jones disputes those numbers.
EJ: We know that that number's wrong, it's our development reserves, our development reserves of about $221 million as of January 2015. By the year 2016 that number's going to dwindle down to $21 million. So all that vacant land that you see around here and all the things that people say that we're not doing, we're committed on doing it.
EB: The center's Amanda Kass stands by the cash reserve numbers. She researched.
Amanda Kass Amanda Kass: The $220 million is what it seems that the CHA has made the policy decision to declare its reserve for its future capital projects. But that decision of demarcating "this amount is for our future capital" -- it's not clear and it can't be reconciled with the financial figures that are in audited financial statements or other documents.
EB: The CHA's reserve funds have been built up at the same time as the demand for public housing continues to rise. There are 96,000 people on the CHA's waiting list and when the CHA recently opened up its waiting list, 282,000 people applied. 
The goals of the Plan for Transformation weren't just to tear down the high-rises and build replacement housing. The goals were also to end the isolation of poor people and promote social integration by building mixed-income housing. University of Chicago doctoral student Amy Khare has been studying the CHA's mixed-income developments for the past eight years. She has found that those goals have not been reached for many public housing residents.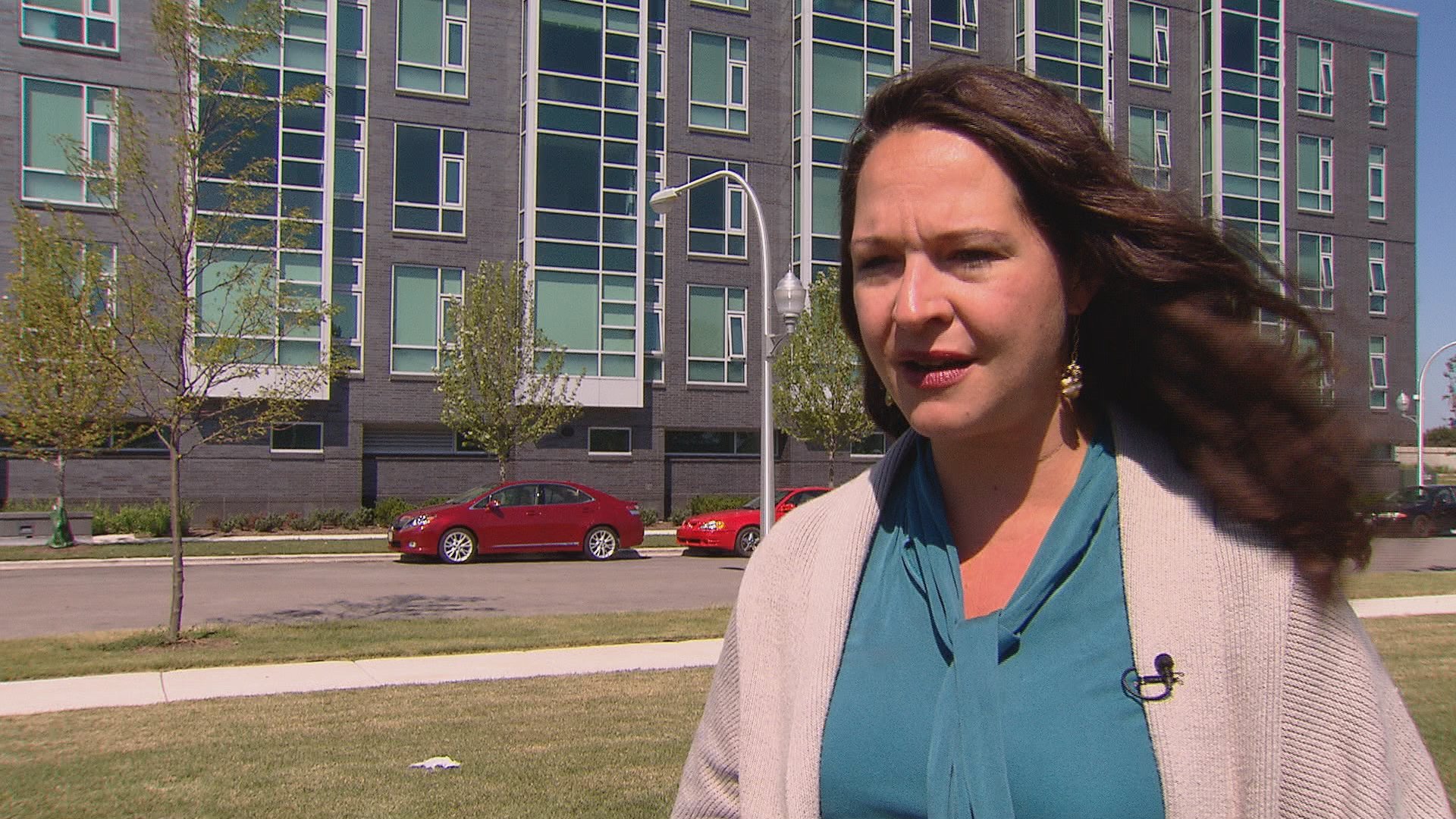 Amy Khare Amy Khare: Many of them we have found who have moved into mixed-income communities have actually tended to pull in and pull back and not participate and not get to know their neighbor because of concerns that their voice and their participation in that community may be less valued and that they may actually be discriminated against because of their race or because of their economic background.
EB: Joe Peevey moved into his one-bedroom apartment in this mid-rise building five years ago. The Parkside development replaced the Cabrini Green high-rises that stood on 70 acres of land on the North Side. All those high-rises have now been demolished. Though Peevey likes the amenities of his new apartment, his surprising response to where he likes living better echoes Khare's research.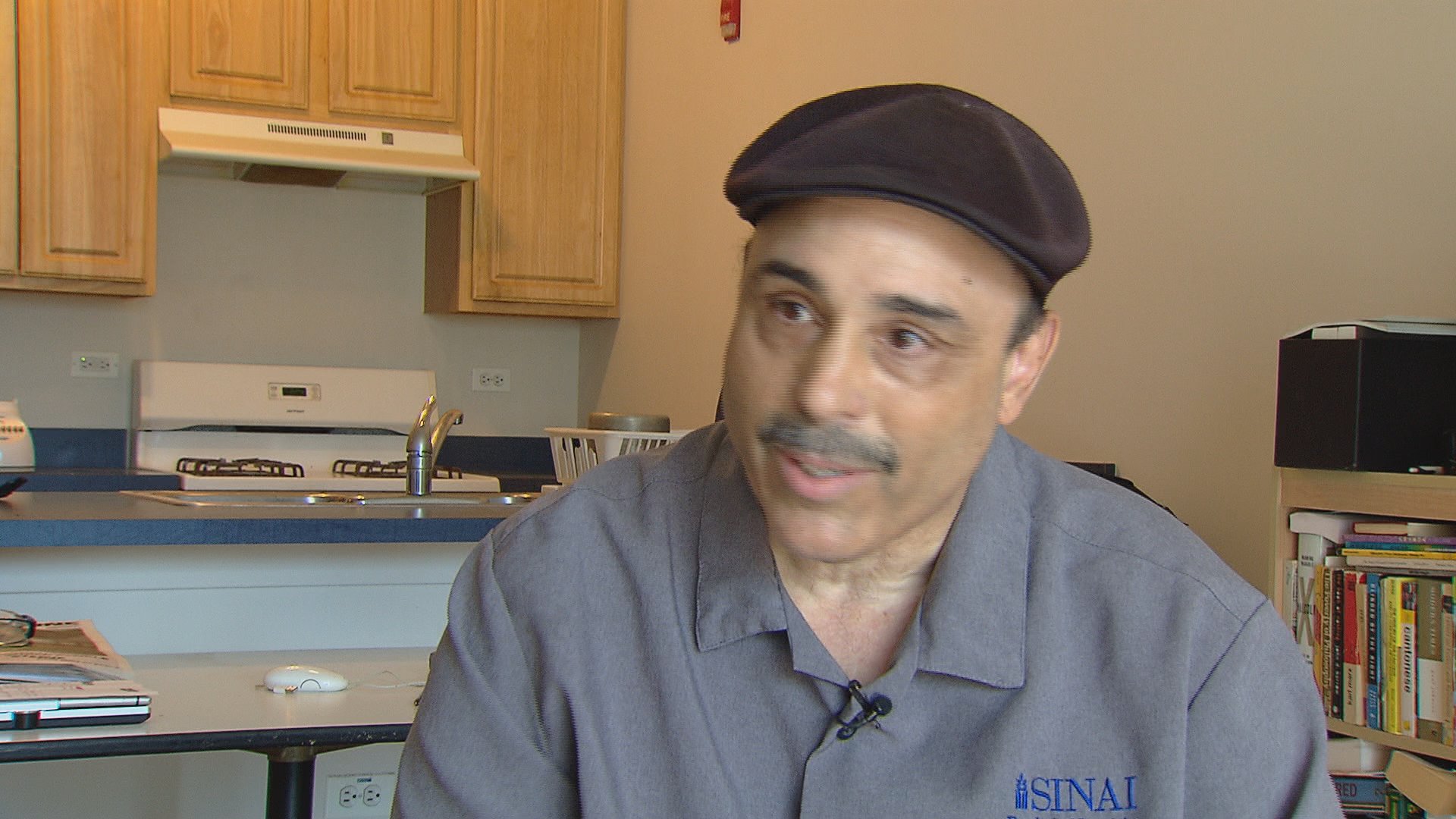 Joe Peevey Joe Peevey: I'm going to say something that people might consider to be a little strange, but I prefer living in the past in the old Cabrini to this. And somebody would ask, "Well why? This is so much better." But this is not really a community to me. That was a community. This is not. There's just a lot of hassle here. It seems like we're being treated differently than other people and nobody likes to be treated differently.
EB: In the only part of Cabrini Green left standing, the row houses, there is growing concern about CHA's commitment to relying on mixed-income housing. One quarter of the 580 row houses have been rehabbed, but the remainder sits boarded-up behind chain link fences.
Residents would like to see the fences come down and the row houses rehabbed for CHA residents still waiting to return to Cabrini.
Torrence Lavell Smith, CHA resident: I definitely don't think they should demolish them and make another building for row houses. I definitely think they should keep the row houses and just refurbish them.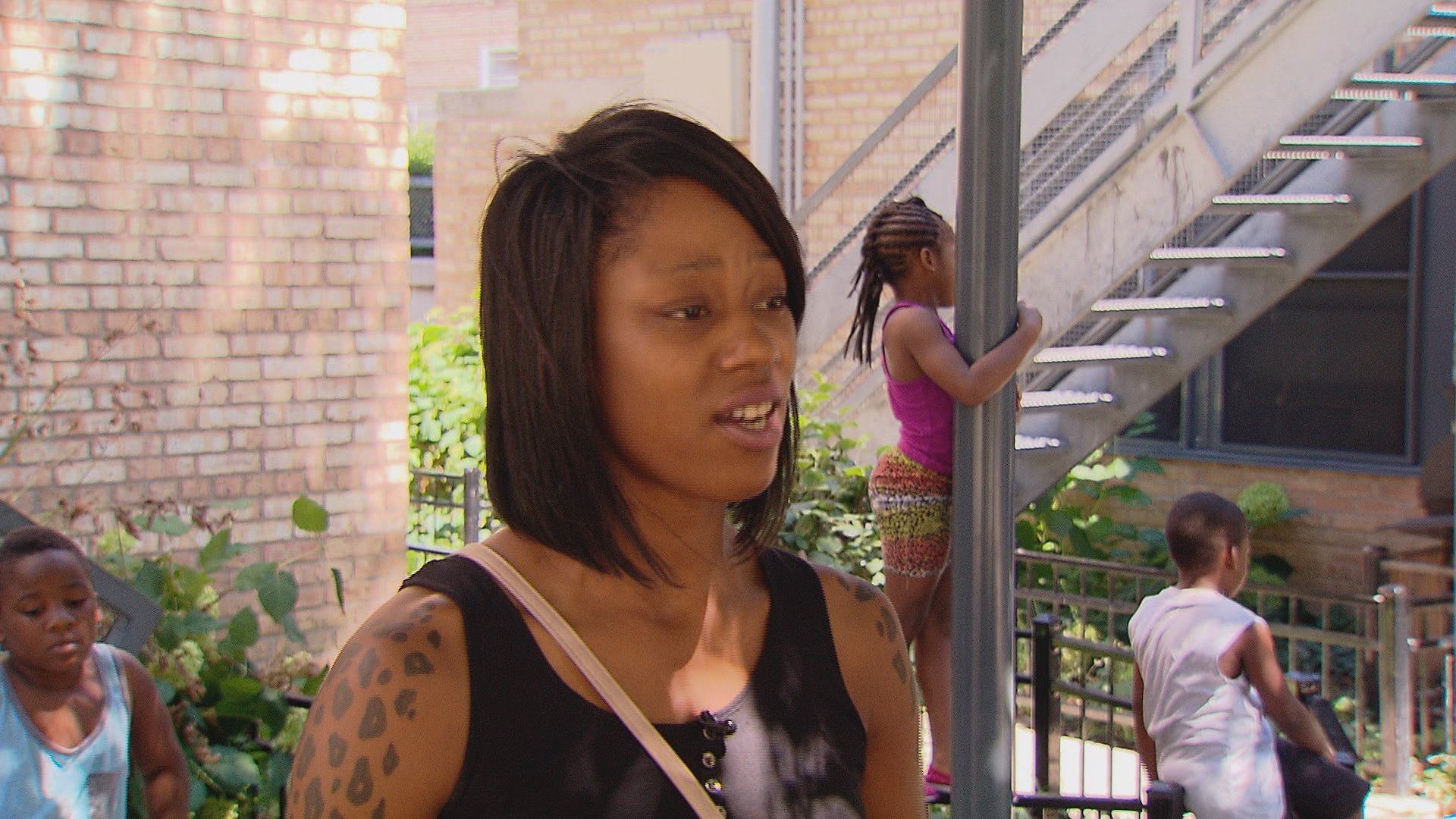 Tashma Stevenson Tashma Stevenson, CHA resident: I feel like they should open them back up and get people back down there because people were forced to move who didn't really want to go so, I feel like they need to open that other side and get people back home where they belong. 
EB: But according to Jones, that's not going to happen.
EJ: They're unlivable conditions, they're unsafe. We're going to knock them down just like we are committed to Lathrop and other developments to knock those down and build mixed-income developments, because they work.
EB: CHA row house residents have filed a federal lawsuit against the CHA, saying that without rehabbing the row houses, CHA won't be able to meet its goal of providing housing to former Cabrini Green residents.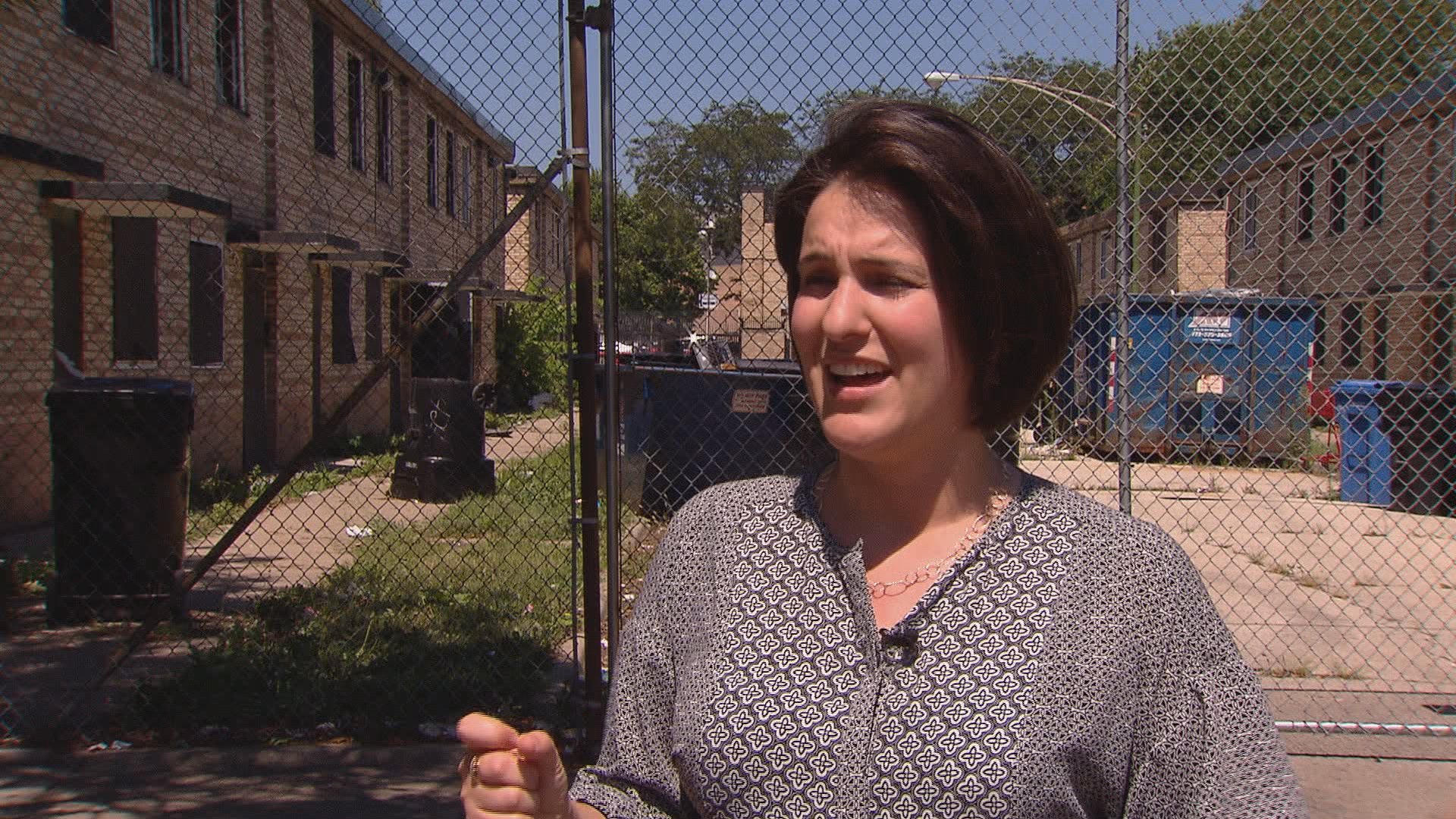 Elizabeth Rosenthal Elizabeth Rosenthal, Legal Assistance Foundation: In the Plan for Transformation, CHA said that they were going to build 1,800 units of public housing – replacement public housing -- in the Cabrini footprint. And if they don't renovate the row houses as 100 percent public housing, it's not clear where that replacement housing is going to go.
EB: But Jones remains committed to building mixed-income developments. He says 15 years after Chicago began its unprecedented journey to remake public housing, the goal is in sight.
EJ: Probably the end of 2016 early 2017. We should be complete with the 25,000 and then we'll start moving ahead.
EB: The residents, the advocates, the researchers have heard the promise before. This time, Jones says, it will really happen.
For Chicago Tonight, I'm Elizabeth Brackett. 
---
You may also like this story: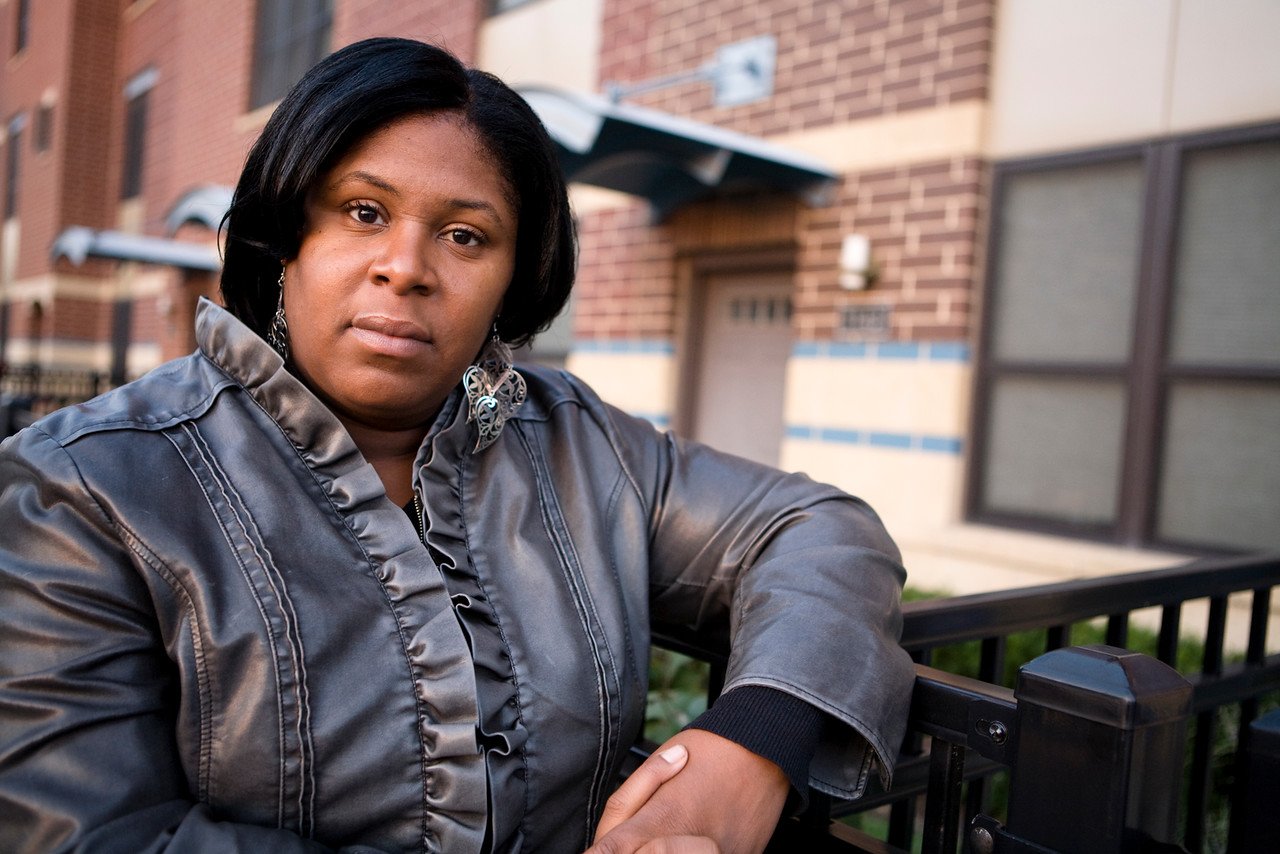 '70 Acres In Chicago' Follows the Fight for Cabrini Green