In a historic 5-4 decision, the U.S. Supreme Court ruled Friday that the Constitution guarantees all states must license and recognize same-sex marriages.  Justice Anthony M. Kennedy joined the Court's four more liberal justices and wrote the opinion:
"…the right to marry is a fundamental right inherent in the liberty of the person, and under the Due Process and Equal Protection Clauses of the Fourteenth Amendment couples of the same-sex may not be deprived of that right and that liberty.  The Court now holds that same-sex couples may exercise the fundamental right to marry… 

No union is more profound than marriage, for it embodies the highest ideals of love, fidelity, devotion, sacrifice, and family. In forming a marital union, two people become something greater than once they were. As some of the petitioners in these cases demonstrate, marriage embodies a love that may endure even past death. It would misunderstand these men and women to say they disrespect the idea of marriage. Their plea is that they do respect it, respect it so deeply that they seek to find its fulfillment for themselves. Their hope is not to be condemned to live in loneliness, excluded from one of civilization's oldest institutions. They ask for equal dignity in the eyes of the law. The Constitution grants them that right."
President Barack Obama spoke from the Rose Garden at the White House about the historic opinion. Watch the video.
Mayor Rahm Emanuel held a press conference Friday afternoon with leaders of Chicago's gay community at Sidetrack in Boystown. Watch the press conference. 
Cook County Board President Toni Preckwinkle issued the following statement:
Today is a proud day for our nation and an incredible victory for all those who have fought so hard for this recognition over the years. As a history teacher by profession, I applaud this latest milestone in our nation's long struggle to ensure civil rights for all citizens, regardless of race, gender, sexual orientation or immigration status. For too long in this country, same-sex couples were denied equal protection under the law.

All couples who are in loving, committed relationships should have the right to marry and be treated equally in the eyes of the law, regardless of the state they live in. With today's Supreme Court decision, this legal discrimination comes to an end. Today, we are all equal under the law.
The plaintiffs in the cases brought before the Supreme Court were represented by Lambda Legal and the ACLU as well as lawyers in private practice.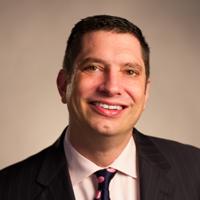 Read an interview with Jim Bennett, the Midwest director of Lambda Legal.
This was a long, hard fight. What's your reaction now that the Supreme Court has ruled in favor of same-sex marriage?
We're finally equal in the eyes of the law. I'm ecstatic.
Illinois already had same-sex marriage. What does this ruling mean for couples here?
It means we can travel anywhere in the nation and have our marriage recognized.
The tone of some of the dissenting opinions was especially pointed. What is your reaction? 
 I'm not reading any of their dissents today.
There are people in parts of this country who won't accept this ruling openly. What do you expect to be the next battle for Lambda and the other organizations fighting for equality?
Religious bigotry laws that attempt to use personal beliefs to discriminate against others.
---
View a map illustrating the legal status of same-sex marriage before Friday's ruling, and read a list of countries where same-sex marriage is legal and the years in which it became legal in those countries.