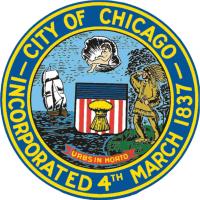 A plan to borrow $1.1 billion dollars, mostly to refinance old debt, is fast- tracked for approval by the City Council. The Council's Finance Committee approved the measure Monday, despite cries that it is simply using one credit card to pay off another. And taxpayers may have to shell out millions more to pay off this debt because of the city's junk bond status.
The city is going back to the markets and asking for $1.1 billion dollars. Most of this is to restructure old, risky debt into newer safer and longer term debt.
The mayor's newly appointed CFO Carole Brown explained to aldermen that the city's junk bond status could have triggered $900 million in payments to banks right now because of variable rate and interest rate swap deals negotiated under the Daley administration.
So they've converted all of those deals to safer, fixed rate deals that don't depend on interest rate fluctuations. The catch – for this round of conversions, it'll cost $383 million – and they will borrow to pay that.
That $383 million figure is baked into other legacy costs the city cites, like a $62 million settlement coming due to the operator of the Millennium Park garages for violating the contract with them that banned new parking garages going up in a certain radius. Also, $35 million for the acquisition of Michael Reese Hospital – that's a short term loan that they're now converting to long term.
Also, the debt offering will pay for a $170 million scoop and toss payment, and $75 million for police retroactive pay. 
CFO Carole Brown says this was the only choice the city had.
"This is not kicking the can. This is not shuffling the deck chairs. This is a real step toward doing what I think all of you are committed to doing, which is returning to a state of more fiscal stability," Brown said.
Brown is no stranger to city finance. She was board chairman of the CTA and has spent most her career working for banks on municipal finance, and admits she had worked on some of these variable rate interest deals that the city is now desperately trying to get out of.
The borrowing deal sailed through finance committee with very little opposition.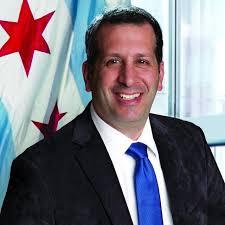 One alderman equated the move to reshuffling the deck chairs on the Titanic.
"This is irresponsible," said Ald. John Arena (45th Ward) "It makes it very hard for me to support this strategy, because I don't know the strategy."
"There's gotta be other ways to do this," Ald. Scott Waguespack (32nd Ward) said . "The only people coming out very well on the other end of this are the very people that put us in this position in the first place." 
There is no indication, however, that this move will help the city elevate its bond rating above junk status.
We spoke with one municipal finance expert who said only solving the pension crisis will do that.
But he said this move was necessary. Without converting all of the risky variable rate debt to a fixed rate, the city ran the risk of losing access to capital markets altogether – meaning nobody reputable would lend to it anymore. Unfortunately, the junk bond status is going to make this debt that much costlier.
"On a billion dollar deal, the city will pay a penalty of 2-3 percentage points," said Brian Battle of Performance Trust Capital Markets. "That's about $25 million a year extra because of the rating it has compared to other cities with similar debt."
This borrowing deal now faces the full City Council on Wednesday.