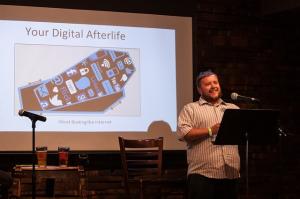 We live in a digital world. We communicate with each other through tweets and Facebook posts, upload photos to Instagram, pay our bills online, and more. But what happens to all those digital files and accounts after we die?
We discuss planning for your digital afterlife with WBEZ Digital Content Director Tim Akimoff, Ronette Leal McCarthy, legal counsel for Elements the cremation company, and WGN-TV general assignment reporter Randi Belisomo, whose husband's death led her to encourage individuals to discuss end-of-life decisions in a preemptive way. Watch Chicago Tonight's Learning to Talk About Death.
Belisomo is also a co-founder of Life Matters Media which provides free online resources about end-of-life planning. Read their guide to the digital afterlife and tips preparing for the digital afterlife. Learn how big your digital footprint is using Planned Departure's Legacy Calculator.
---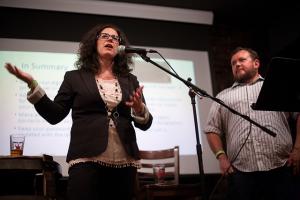 The Digital Beyond is a blog about a person's digital existence and what happens to it after he or she dies. Co-written by John Romano and Evan Carroll, the site provides resources for archival, cultural, legal, and technical information to consider when planning for the future of one's online content.
Find out how Facebook, Twitter, Instagram, and Google handle deceased accounts.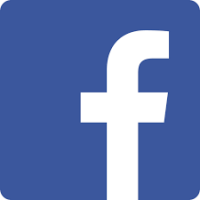 Facebook
In February, Facebook announced a new feature, called Legacy Contacts, which allows users to specify in advance a caretaker for their accounts once they pass away. Facebook users can also let the company know if they'd prefer to have their accounts deleted after death. According to The Digital Beyond, once a profile is memorialized via its existing process, a Legacy Contact will be able to manage the memorialized profile. In addition to rolling out Legacy Contacts, Facebook changed the headers of memorialized accounts to include the text "Remembering" above a user's name. Once Facebook accounts are memorialized, people selected as Legacy Contacts will be able to:
Write a post to display at the top of the memorialized Timeline (for example, to announce a memorial service or share a special message)
Respond to new friend requests from family members and friends who were not yet connected on Facebook
Update the profile picture and cover photo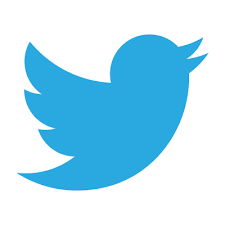 Twitter
The only option available is deactivating the Twitter account, according to The Digital Beyond. "A person authorized to act on the behalf of the estate or with a verified immediate family member of the deceased," can make a request, according to Twitter's policy. In order for an account to be deactivated, the following information must be provided:
The username of the deceased user's Twitter account (e.g., @username or twitter.com/username)
A copy of the deceased user's death certificate
A copy of your government-issued ID (e.g., driver's license)
A signed statement including:
Your first and last name
Your email address
Your current contact information
Your relationship to the deceased user or their estate
Action requested (e.g., 'please deactivate the Twitter account')
A brief description of the details that evidence this account belongs to the deceased, if the name on the account does not match the name on death certificate.
A link to an online obituary or a copy of the obituary from a local newspaper (optional)
Send Twitter the documentation by fax or mail to the following address:
Twitter, Inc.
c/o: Trust & Safety
1355 Market St., Suite 900
San Francisco, CA 94103
Fax : 1-415-865-5405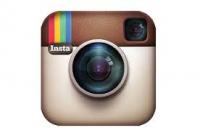 Instagram
Accounts of deceased users can either remain online or be deactivated. According to The Digital Beyond, Instagram doesn't explicitly reveal what happens to accounts of deceased users. Instead, Instagram addresses how people should contact them about deceased users in their privacy policy:
"In the event of the death of an Instagram User, please contact us. We will usually conduct our communication via email; should we require any other information, we will contact you at the email address you have provided in your request."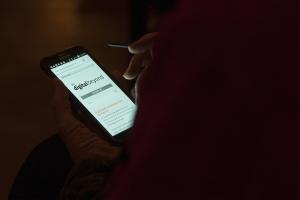 Google
Two years ago, Google made Inactive Account Manager available to users, allowing them to specify what should happen to their account data once they stop using Google. This tool allows you to specify up to 10 contacts to receive a copy of the data from each of your Google products (Blogger, Gmail, YouTube, etc). How it works:
You specify a waiting period of inactivity for three, six, nine or twelve months.
You specify your wishes in the form of contacts to notify, contacts to receive access to your data or a directive to delete your account data.
One month before the waiting period is almost over, Google contacts you via email or text message.
If you do not respond the waiting period expires and your wishes are carried out.
Users can also set up an auto-response for income Gmail messages or direct accounts to be deleted entirely.
---
The following video is one of several personal testimonies featured on Life Matters Media about navigating the end of life. It tells the story of Eric Lentz, who was diagnosed with stage IV colon cancer in 2005 and died in July 2014.