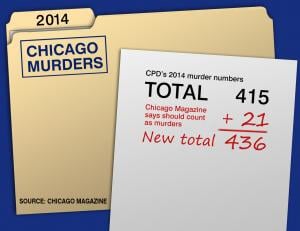 Summer is coming. And with it, concerns that gun violence will rise with the temperature. 
Chicago is already seeing an increase in the number of killings. So far this year, the Chicago Police Department has counted 121 murders as of May 3. That's up 23 murders compared to the same time last year.
But are the department's numbers accurate?
A story in this month's Chicago magazine, the third in its in-depth series on crime statistics, reports the police department undercounted the number of homicides in 2014. The magazine found that 21 murders were not included in the police department's official year-end tally.
We talk with David Bernstein, features editor at Chicago magazine, and Noah Isackson, contributing writer at Chicago magazine, about their new report and whether or not the police department initially cooked the numbers. And if so, what are the consequences of those actions as police and policymakers tackle crime in the city? And if the police department was purposely undercounting the number of murders, why not count them lower?
The Chicago Police Department has long been accused of playing games with the number of murders for years. Veteran reporter Pam Zekman at CBS Chicago has extensively covered how some suspected homicides were classified by police officials as "uncleared death investigations."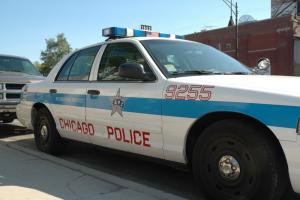 So if undercounting murders isn't new, how is Mayor Rahm Emanuel's administration a departure from the past? In their report, Bernstein and Isackson lay out numerous scenarios where suspected murders were not counted as homicides because of a new, internal classification code used at the police department. This code is not recognized by the FBI as it compiles homicide data across the country in the agency's Uniform Crime Reports. 
One example the duo gives is Steven LaVoie, the CEO of tech company ArrowStream who was shot in the head at his Loop office by a disgruntled employee in 2014. Bernstein and Isackson report that LaVoie's death was classified as an aggravated battery with a firearm on the city's public data portal until early January and then, by mid-January, the shooting disappeared completely. 
Read a statement by the Chicago Police Department:
"The Chicago Police Department is a national leader on data transparency and voluntarily publishes more data than most or all large police departments. We have full confidence in the numbers we provide while remaining committed to constantly evaluating and improving our data reporting practices. We welcome questions about how we report crime."