House Speaker Michael Madigan will convene a special oversight panel that will meet Tuesday to look at the budget cuts proposed by Gov. Bruce Rauner. As the governor marks 100 days in office this week, we examine his term so far with Chicago Tonight Springfield reporter Amanda Vinicky.
---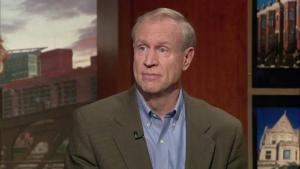 On Friday, Madigan announced the creation of a special legislative committee that would examine recent budget decisions made by Rauner.
"Gov. Rauner has talked about cutting non-essential state spending for a number of months. In light of recent budget actions, and as we prepare to craft the next state budget, it's important to have an in-depth discussion about what the governor believes is non-essential," Madigan said in a statement.
Madigan's announcement comes after Rauner's administration froze $26 million in grants earmarked for programs, including cuts in funding to help people with autism and those who want to quit smoking.
The spending cuts came after lawmakers made a deal with Rauner to plug a $1.6 billion deficit in the current fiscal year.
While some lawmakers said they were surprised by the additional revenue cuts, the administration said it had been "upfront with lawmakers about the possibility of additional cuts," according to the Chicago Tribune.