The Illinois House of Representatives passed a stopgap budget fix to plug a $1.6 billion deficit and avoid running out of money for day care programs and prison guards. Our panel analyzes this rare display of bipartisan cooperation. Joining us are political reporter Dave McKinney, H. Woods Bowman, professor emeritus at DePaul University's School of Public Service, and Sheila Weinberg, founder and CEO of Truth in Accounting. 
---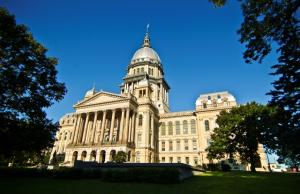 On Tuesday, Illinois House Representatives approved HB0318 (by a 69-48 vote), which allows for the use of emergency rulemaking including the transfer of designated funds into the general revenue fund or the general obligation bond retirement and interest funds.
More than 100 designated funds totaling more than $1.3 billion will be transferred into the general revenue fund, including $350 million from road construction funds, $130 million from transit funds, and $23 million from fire prevention funds. 
Scroll through the chart below to view the amount of money that will be transferred from each designated fund into the general revenue fund.
Source: HB0318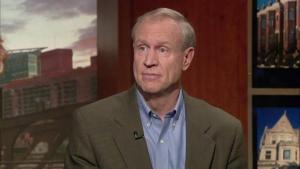 Another $300 million would come from reducing spending by 2.25 percent for nearly all state programs for the final three months of the fiscal year which ends June 30. Pensions, health care for state employees, and services to the mentally ill, developmentally disabled, and autistic children would be exempt from the cuts. 
Representatives also approved HB0317 (by a 72-45 vote), which makes changes and additions to Fiscal Year 2015 appropriations. The bill allows Gov. Bruce Rauner to distribute $97 million to school districts that may be harmed by the 2.25 percent reduction in funding. Rauner would also have another $90 million available to distribute to other state agencies.
Both bills would become law effective immediately if they were both approved.
The Senate is expected to vote on the measures on Thursday.