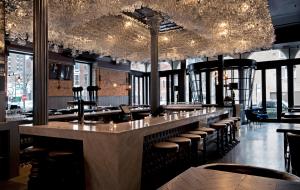 The finalists for this year's James Beard Awards have been released. Ten local names made the list of finalists in the restaurant and chef awards categories.
The Avondale restaurant Parachute is nominated as one of seven nominees for best new restaurant. The Korean with American techniques restaurant is run by husband and wife chefs Beverly Kim and Johnny Clark. Newcoming executive chef of the Boarding House, Tanya Baker, is nominated for the rising star chef of the year. Chef Rick Bayless' restaurant Topolobampo received another nomination in the outstanding service category.
See the full list of nominees here.
This is the first time the gala will be held outside of New York. This year's gala will take place at Chicago's Civic Opera House on May 4.