Chicago is at the center of two feuds over where President Barack Obama will build his presidential library and museum. The first challenge is luring the commander-in-chief away from two out-of-state competitors: New York's Columbia University, the president's alma mater, and the University of Hawaii, located in Obama's birthplace of Honolulu. Based on recent remarks, President Obama seems to be pulling for the Windy City.
The second obstacle is internal. The University of Chicago's south side land offering was sharply criticized by preservationists and the nonprofit Friends of the Park for including nearly 20 acres of public parkland. Still, residents argued the library could attract much-needed tourism to the economically depressed area. Last month, the Chicago Park District board voted to transfer this land to the city should the university's bid be chosen by the Barack Obama Foundation. Today, City Council unanimously approved that transfer of land in either Jackson Park or Washington Park. A west side area of land from the University of Illinois also remains in the running.
The foundation has declined to make a decision until after the April 7 mayoral runoff election, ostensibly to avoid inserting itself into a fiercely political atmosphere.
So why do we have presidential libraries? President Franklin D. Roosevelt was the first to establish one, donating his personal and presidential papers to the federal government for the public's viewing. Prior to this, these records were considered the personal property of presidents.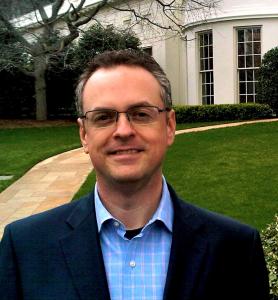 Modern presidential libraries differ from Roosevelt's because they focus less on access to records and transparency. More and more, these uniquely American institutions are devoted to a cult of personality and promoting a leader's accomplishments through educational programs and glitzy exhibits, but not real documents. Presidential library expert Anthony Clark Estimates that it takes 100 years to process the entire collection of a president's papers.
Furthermore, the process of picking a site, building a library, and maintaining its facilities can entangle public and private interests. The libraries are founded and built by private organizations but maintained by taxpayer dollars.
Clark has been to all 13 presidential libraries and researched them carefully. He ran hearings in Congress that investigated the National Archives and Records Administration, the government agency responsible for these libraries. His newly published book, The Last Campaign: How Presidents Rewrite History, Run for Posterity & Enshrine Their Legacies, examines how presidential libraries are more concerned with the preservation of a leader's legacy than access to presidential records.
Through his research, Clark uncovered an illegal federal land grab by President Richard Nixon, who had planned to build his presidential library on the shores of the Camp Pendleton, a major base for the U.S. Marine Corps in California. Building these libraries on federal land is illegal, so Nixon crafted up a bureaucratic program to transfer the land into state control. The Watergate scandal and Nixon's resignation left these deceptive intentions unfulfilled, but Clark cites Nixon's plan as just one among many questionable methods surrounding presidential libraries.
Clark joins us to discuss the reasoning behind presidential libraries, their history and the prospect of President Obama's institution landing in Chicago. 
View a slideshow of presidential library and museum photos.
Check out a map of the 13 existing presidential libraries and museums.
-- Map by Taurean Small; updated by Evan Garcia