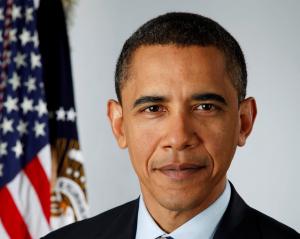 Mayor Rahm Emanuel gets a nod today from his former boss, President Barack Obama. But will the president's endorsement help motivate African-Americans who are upset with the mayor's record on schools and crime? Emanuel's opponents went before the media to proclaim their answer—an emphatic no.
They likened it to a political favor and say they believe the president's judgment might be different if he still lived here.
Meanwhile, the mayor said he was "thrilled" at the endorsement as the ad, proclaiming some very familiar talking points, began airing on local radio today. In it, the president calls Emanuel "hard-headed," but says it's because "he loves our city."
"Chicago had the shortest school day of any American city until Rahm insisted that our kids get the same educational opportunity as other kids. He delivered full-day kindergarten to every Chicago child," the ad states.
Mayoral opponent Chuy García shrugged off the ad today.
"It doesn't mean a whole lot. I would expect the president to be loyal to a former employee," García said.
"Come to our communities. Come to Roseland, come to Englewood. They're asking, 'where are the jobs?'" said Ald. Bob Fioretti (2nd.)
"I can't see a president supporting a mayor that closed down an education system that disenfranchised a certain segment of Chicago citizens," said mayoral challenger Willie Wilson.
"President Barack Obama does not live in the city of Chicago, so he's disconnected from those things that are taking place in Chicago," said William "Dock" Walls.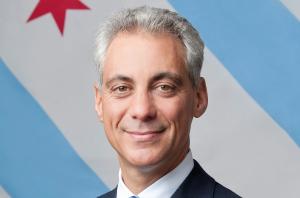 Meanwhile, the candidates acknowledge they won't come anywhere near reaching the $30 million fundraising totals that campaign accounts connected to the mayor have brought in. Some of his opponents are calling his prolific fundraising a liability and a question of ethics.
"He accepts donations from developers, pension fund managers, and law firms that do business with the city," said García, calling it "pay-to-play" politics.
García today picked up his own endorsement – this one from the Independent Voters of Illinois-Independent Precinct Organization – a long-running progressive group who said Mayor Emanuel didn't even fill out their questionnaire. García says he has over $1 million raised, while Willie Wilson has largely self-financed his campaign to the tune of over $1 million. Fioretti said he didn't know how much he'd raised.
Tomorrow, the candidates will be face-to-face before the Chicago Tribune editorial board in their first mayoral forum. We'll have the latest on that tomorrow night.