It was a bit of a bumpy commute this morning for CTA passengers. But overall, the CTA had a good year in 2014 with no new fare hikes, major improvements to various stations and branches, and new fleets of buses and trains that came online. We hear what happened this morning, and what's next for the CTA, from President Forrest Claypool.
---

Read an interview with Tracy Swartz, a RedEye reporter who has been covering the CTA since April 2009.
What are the main complaints you're hearing about the CTA these days?
One of the biggest complaints I've heard about the CTA is reliability. Just this morning, trains were backed up for a while because of track switching problems. For those who don't ride the trains, bus bunching and gaps in service have long been problems the CTA has had to contend with. Uber, Lyft and Divvy have been providing competitive alternative service for people who don't want to use the CTA.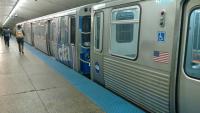 What improvements would your readers like to see with the CTA?
Readers have told me they want a faster Brown Line between Lakeview and the Loop; a Red Line extension to 130th Street; faster bus service; and the return of the No. 11-Lincoln bus cut.
What's the latest on the Belmont flyover / acquisition of property?
As far as I know, the Belmont flyover is still a proposal and full funding has not yet been secured.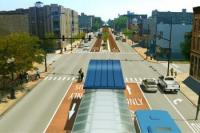 What happened to the Ashland BRT?
Ashland BRT also does not have full funding and is still in proposal mode.
What improvement project are you most excited to see?
I prefer not to comment on what personally I would want to see, but my readers are looking forward to the Wilson Red Line station renovations that began in the fall that will make the Uptown stop wheelchair-accessible and a transfer point to the Purple Line.