An increasing number of deaths by heroin overdose in Chicago and surrounding communities has lead U.S. Sen. Mark Kirk to take action. He wants first responders to be equipped with naloxone that he says could mean the difference between life and death for a victim of an overdose.
Today, Kirk assembled an anti-heroin task force, which includes law enforcement, coroners and state's attorneys from Cook County and surrounding counties. The task force also included a mother named Felicia Miceli, who founded a heroin awareness and support foundation after her 24-year old son Louie Theodore Miceli died from a heroin overdose in 2012. Miceli talks about the loss of her son and local heroin epidemic in this web extra video.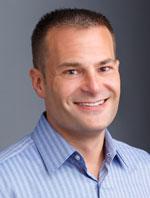 David Cohen, Director of Clinical Services at Hazelden Betty Ford Foundation's Chicago office, was addicted to heroin and recently celebrated nearly 20 years sober. Read an interview with Cohen about his journey, and what he thinks is necessary to fighting the Chicago area's heroin epidemic.
Tell me about your heroin addiction. When and how did it begin? 
I celebrated 18 years of sobriety on Dec. 12. I started smoking pot in high school. I graduated to prescription medications. I wrote my own prescriptions. I got drugs like OxyContin and Percocet. After a number of times, I got busted, and the DEA got involved. I was charged with obtaining a controlled substance illegally. I was a minor at the time, so it was expunged after a successful probation and 200 hours of community service. There were no treatment options. My addiction was never addressed. It was addressed by being arrested, but it wasn't addressed as being a disease. My addiction progressed to heroin. I took my first shot of heroin on my 21st birthday and I overdosed. And naloxone came into play and saved my life that day. I was in the hospital for about a week in and out of consciousness. My disease was treated medically, but I was still not offered treatment for my addiction. Like any untreated addict, I went back to using. It wasn't until I was 23 that I got the treatment that I needed.
What was that treatment?
My parents were clueless. They reached out to friends, and my mom worked for a neurologist in Los Angeles whose wife was in AA—the only person she knew about the treatment world. She said [to my mom] addiction is a chronic progressive fatal illness that can be treated, but this is what you need to do, and she gave my mom the name of a woman who was a social worker whose job was to put people in treatment centers. I flew from Chicago to California to meet this woman, and then I went to a hospital to do a medical detox. I went to the medical detox and successfully tapered off heroin. At that time, I spent nine days in detox. It's been reduced drastically; now it's three to four days at the most…. Then I went to a 90-day residential treatment center in California. It was there I was introduced to the 12-step model of recovery. I was introduced to individual and group therapy…. I worked with discharge planners. Addiction feels the same for everybody, but it has different intricacies in terms of was there abuse, was there neglect, was there a history of trauma? An after-care plan really takes in all of those circumstances of an individual person with addiction. For me, because I had an unstable living environment, they recommended I do sober living, which was like a halfway house. 
How bad is the heroin epidemic in the Chicago area?
Today, it's easier than ever to get heroin—the accessibility, the abundance. We've never seen so much heroin as we do today on the streets and it comes to us. In the '90s, I had to drive and put myself in a bad neighborhood and be subjected to the open air drug market, largely distributed by gangs. Today, essentially, they offer delivery. 
What do you think is needed to help fight the heroin epidemic in the Chicago area? Do you think Sen. Kirk's push for first responders to have access to naloxone will be helpful?
I do think it's a wonderful first step. It's going to take policymakers to get involved. [A solution] needs to be much more comprehensive….  It's not addressing the complexity [of the issue]; it's only addressing the health care issue. I think we need to get policymakers and just create a multi-disciplinary think tank of parents, community members, treatment centers, doctors, [and] psychiatrists and come up with best practices of how to treat heroin addictions and addictions to other opioids. It's not the responsibility of one person. Parents with prescriptions need to do a better job of locking up their pharmaceuticals. There needs to be some sort of mechanism to dispose of unused prescriptions. There needs to be heavier education on what these drugs of abuse can do, and greater advocacy and push for addiction treatment. 
What would your message be to someone who is struggling with heroin addiction or a family member or friend of an addict?
When I saw the look on my mom's face—the confusion, frustration, sadness—my family and myself were hopeless, and we had no idea recovery was possible, and this Dec. 12 I celebrated 18 consecutive years of being drug- and alcohol-free… When I was sober at 23, I was a college dropout. My recovery has taught me that I can live life one day at a time without the use of drugs. Today, I have a Master's in social work and I'm the clinical director of one of the most reputable treatment centers in the nation.
I'd say to anyone who's struggling that you don't need to live this way. Recovery is possible; it takes a lot of hard work and discipline. But life in recovery far outweighs the best day high. I've dedicated my life to get people off drugs. I see miracles every day and I see people die from the disease often. I know treatment and recovery are available, but I wish it were available to more people. I admire Sen. Kirk's initiative. I see the importance of it and the need to go one step further and make treatment available to more people.
Interview has been condensed and edited.