Architect John Vinci is honored by the Chicago Chapter of the American Institute of Architects. Vinci, exhibition designer, preservation architect and author, talks about his work trying to save the architecture of Louis Sullivan and others, what he learned under Ludwig Mies van der Rohe, and about his own architecture.
---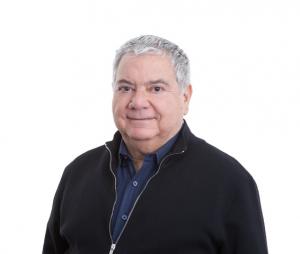 This Friday, the AIA Chicago Chapter will honor the year's best in Chicago architecture and the global work of Chicago-area firms. Among the awards that will be presented is the Lifetime Achievement Award.
In 2006, AIA Chicago began giving this award to "individuals whose leadership had a profound impact on Chicago's architectural community and others," said Zurich Esposito, AIA Chicago executive vice president.
Each year, AIA Chicago Board of Directors solicits selections from AIA members about individuals who should be considered for the Lifetime Achievement Award. 
"Every year, our Board of Directors selects an individual who made significant contributions to the field of architecture over the course of a lifetime or career. The honor is not limited to be received by an architect, but in most cases it has been," Esposito said. "You don't have to be an AIA Chicago member to win. If [the organization] wanted to give the award to a politician or philanthropist who had a great influence on the architecture community, they're fair game to be considered." 
Previous winners include Walter Netsch, John Holabird Jr., Gertrude Kerbis, Natalie de Blois, Ben Weese, and Stanley Tigerman.
"All of the individuals I mentioned impact Chicago's architectural community fairly profoundly and influentially, either as mentors to others in the community or as trailblazers," Esposito said. "People like Gertrude and Natalie are very early leading female architecture practitioners, professionals who had significant careers in architecture."
Like the honorees before him, John Vinci has had a profound impact on Chicago's architectural community. 
"Individuals on the Board of Directors and people outside of the Board of Directors had suggested him for consideration, and the board was very impressed by John's multidimensional career and his impact on Chicago," Esposito said. "On the one hand, John is a staunch advocate of preservation and unyielding in his convictions about what's right and wrong when it comes to preservation issues in Chicago. He is truly somebody with very high standards and really stands behind them. He has no problem telling somebody what is right and what is wrong with what they're doing with their building if it's not right for Chicago."
View a slideshow of Vinci's historic preservation work.
In addition to Vinci's preservation work, he is an accomplished architect.
"He's created wonderful contemporary works and museum installations he's designed," Esposito said. "Whether he's working on restoring a masterpiece that was designed by a prior master or creating his own contemporary building, he's equally adept at both. It's really a fabulous combination with John. It takes a person who truly believes in what they're doing to do what John has done so successfully. First, you need to be very talented and very smart. Otherwise, you don't have a platform. Luckily, John is both of those things."
View a slideshow of Vinci's work.