The Bears rebound from a dreadful season-opening home loss to steal one on the road against the 49ers. Jay Cutler led a banged-up offense in a remarkable fourth quarter comeback to give the Bears a 28-20 win and improve to 1-1 on the season. 
---
The Chicago Bears' luck looks to be on the upswing after picking up an impressive win over the San Francisco 49ers. The Bears' 28-20 victory in Sunday's game was needed following a devastating loss the team suffered in the season opener against the Buffalo Bills last week.
Jay Cutler Shines
After a dark season opener for the Bears' quarterback, Jay Cutler returned to the spotlight in Sunday's game. Cutler threw 23 complete passes of 34 attempts for 176 yards and four touchdowns. The first half looked to forecast another defeat for Cutler. The Bears trailed 17-0 to the 49ers, and during the last possession of the half, the star quarterback took a big hit from 49ers defensive end Quinton Dial. At the start of the second half, Cutler seemed to find his groove by clicking with wide receiver Brandon Marshall, who would go on to score three touchdowns in the game.
More Injuries, No Worries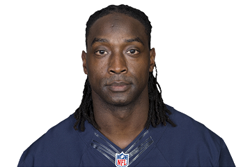 The Bears thrived in this game despite an increase in this game's injured list compared to the previous week. Last week, star wide receiver Alshon Jeffrey exited the game after a hamstring injury. Alshon returned to the gridiron on Sunday and managed to hang in there, while cornerback Charles Tillman was sidelined after reinjuring his arm in the second half. The veteran player missed a significant number of games in the 2013 season after suffering a torn triceps muscle in his right arm. The return of this nagging injury could cost him another season off the field. Safety Chris Conte injured his shoulder not too long after a snatching a momentous interception during the game. Cornerback Sherrick McManis suffered a quad strain and defensive tackle Jeremiah Ratliff was diagnosed with a concussion.
Ratings Win
The Bear's victory translated to a ratings win for the second week in a row. The game did a 31.8 rating on Channel 5 and peaked at 33.6. With 1 local ratings point worth about 35,000 homes, the Bear-49ers game drew an average of about 1.13 million homes. Nationally, the game did a 14.0 rating on NBC.