The Bears' defense continues to improve - despite multiple injuries - and the offense played well enough on the road to give the Bears a 27-19 win over the New York Jets. James "Big Cat" Williams is here with his take on the Monday Night Football matchup.
---
The Streak Begins
The Chicago Bears' victory over the New York Jets pushed the Bears' record to 2-1 for the season. This momentum could lead to an impressive season if the team continues to follow the same strategy seen in Monday's game. From the jump, the Bears looked strong as they picked up a touchdown following an early interception. The 7-0 lead came when Jets' quarterback Geno Smith underestimated his throw to running back Chris Johnson, setting up a big interception for Bears' safety Ryan Mundy to run it 46 yards into the end zone. Using intimidation as a strategy early on in games is what the team will need to display more often in order to keep the momentum going this season.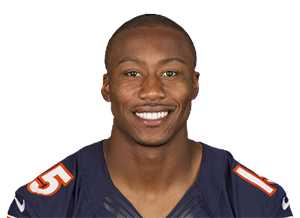 Lukewarm Marshall
Bears' wide receiver Brandon Marshall was all over the headlines last week. Marshall shined in the Bears' matchup against the 49ers, scoring three touchdowns to win the game for the team. Following this victory, Marshall held a press conference to address domestic violence in the NFL. The attention seemed too much for the player because his performance in Monday's game was anything but impressive. Marshall reinjured his ankle in the second quarter. While he returned during the second half, Marshall finished with only one catch for six yards. Since the injury has been bothering him since Week 1, it's probably best for Marshall to lay low before Sunday's game against Green Bay.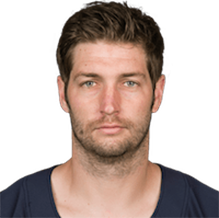 Cutler's Composure
Despite being hit several times throughout Monday's game, the Bears' star quarterback never seemed to lose his cool. Jay Cutler threw 23 complete passes of 38 attempts for 225 yards and two touchdowns. His performance this game adds six touchdowns and no interceptions to his record for the past two weeks. If Cutler can maintain this amount of control moving forward, the Bears can expect more wins.