Quarterback Jay Cutler had 381 passing yards, the most for Cutler as a member of the Bears. His mistake-free second-half performance helped the Bears stretch their lead over the Falcons, while the undermanned defense kept pressure on Atlanta quarterback Matt Ryan.
---
The Chicago Bears picked up a much-needed win Sunday over the Atlanta Falcons. The 27 to 13 finish evens the Bears' record 3 wins and 3 losses for the season. View a breakdown of the game below.

Cutler Surpasses Passing Record
The Chicago Bears' quarterback Jay Cutler had 381 passing yards in Sunday's game. Cutler is now tied with Denver Broncos' quarterback Brian Griese for the fifth most passing yards in a single game. Cutler's total passing yards are 1,676 for the season.
Matt Forte Scores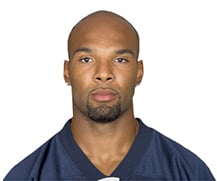 Bears running back Matt Forte scored two touchdowns in Sunday's game. By halftime, the Bears had a 13-3 lead. After wide receiver Alshon Jeffrey gained 74 yards for the team, Cutler tossed the ball to Forte for a 6-yard touchdown. His second touchdown came with a 9-yard run into the end zone on a later play. Forte is now the sixth player in franchise history to reach 50 overall touchdowns. Legendary football player Walter Payton ranks number one with 125 touchdowns. Forte also set a new personal rushing yards record. He finished Sunday's game with 80 rushing yards bringing his career total to 7,065. That makes the running back one of 20 players in NFL history to hold 7,000 career rushing yards. Forte and Walter Payton (16,726 rushing yards) are the only Bears' players on the list.
Most Wins
Sunday's victory in Week 6 set a new record for the NFL. The Chicago Bears win over the Falcons made them the first team in NFL history to reach 750 overall wins. They have 733 regular season wins and 17 playoff victories. The Bears' rival team, Green Bay Packers is the second team in the NFL with the most wins.