The Federal Reserve and Commerce Department are reporting a stronger economy in July and August. U.S. economic reports are out today showing gains amid uncertainty at the European Central Bank. Economists Ed Stuart and Mike Miller join personal finance author and columnist Terry Savage to analyze what it all means for the American economy and your money.
---
Challenger, Gray, & Christmas, Inc, a global outplacement consultancy, released a report stating that U.S.-based employers planned to cut 40,000 jobs.
The Institute for Supply Management released a national report stating economic activity in the manufacturing sector expanded for the 15th consecutive month and overall the economy grew for the 63rd consecutive month.
​ADP's national employment report shows more than 200,000 jobs were added in August.
On Wednesday, Sept. 3, the Federal Reserve District published the Current Economic Conditions, commonly known as the Beige Book. This report is published eight times each year and contains information about each of the Federal Reserve District Branches.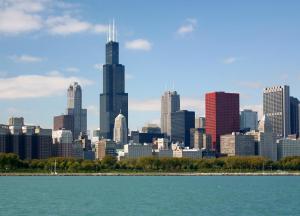 Read about the Beige Book's report for the Seventh District: Chicago.
Summary: Growth remained moderate for July and August, with an optimistic outlook for the remainder of the year.
Consumer spending: Growth picked up to a moderate pace, with retailers reporting noteworthy increases in apparel and lawn and garden item sales. However, the mild summer resulted in below-average sales of summer items such as cooling appliances.
Business spending: Growth was at a moderate pace for July and August. The pace of hiring slowed, but plans for future hiring increased. Demand for skilled workers, in professional and technical occupations and skilled manufacturing and building trades, remained strong.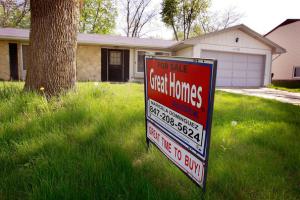 Construction and real estate: Activity increased. High-income urban areas showed strong activity, with residential construction expanding at a moderate pace for both single and multi-family markets. Commercial real estate activity broadly increased.
Manufacturing: Growth continued at a moderate pace, with the auto industry remaining a source of strength. Manufacturers of construction materials noted a steady increase in production and shipments, with strong demand expected for Q3.
Banking and finance: Credit conditions improved modestly, with increased business lending. Further, both small and middle market businesses increased their utilization of credit lines.
Prices/costs: Cost pressures increased, but remained modest overall. Overall, wage pressures were modest, with a number reporting wage pressures for skilled workers.
Agriculture: Corn and soybean production levels are expected to exceed last year's levels. Despite the recent dry spell, cool temperatures helped re