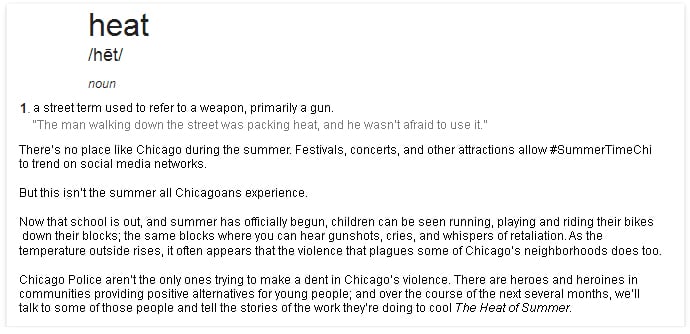 In Swahili, Kusanya means to collect and gather the people and strengths within the community to build a stronger, more hopeful, and more peaceful neighborhood. Kusanya is also a café in Englewood which has embarked on a journey of bringing hope and love to the community. During the day, patrons at the café can enjoy hot beverages, and on the first Monday of each month, they can relax with yoga.
I Grow Chicago (IGC), an organization that's committed to providing a safe and inter-generational haven to at-risk community members, recently embarked on a partnership with Kusanya. They are using the café for free monthly community yoga classes.  
Students filed in to the café wearing comfortable clothes and carrying their brightly colored mats, with hesitant expressions on their faces.
I Grow Chicago has been teaching yoga in Englewood for three years, and started inside schools.
"Yoga allows the kids to calm down, allows the kids to show up ready to learn, ready to just be present in the classroom versus at home with problems and situations," said I Grow Chicago Executive Director Tameka Lawson.
Lawson says yoga is also used to teach youth breathing exercises that they can use to relax before reacting to a situation. The mindfulness of yoga as well as the movement of yoga has been beneficial to the community, according to Lawson.
"A community that's often fast paced, a community that's often plagued by violence and crime, situations that allow the youth to be put in certain circumstances, we utilize the tool of yoga to kind of bring them to the present," Lawson said. "So that they're able to feel whatever it is that may anger them, to feel whatever it is in the environment that may trigger them but respond differently from it." 
So far, the community has been responsive and receptive to trying something different. 
"At first it's a little bit of a culture shock because everyone attributes yoga to being something that's practiced up north in a studio with skinny white people," Lawson said. "A lot of the young men that we practice yoga with say it calms them down. That it allows them to make better decisions. And again some of them may not make better decisions, but at least they are using the tools to think and are able to breath."
First time yoga student Johnchoya Fields lives a block away from the café, and says that he would definitely attend the class again.  
"It's something more to yoga, beyond just the exercise," he said. "It's your breathing, the mediation, and your attention."
But yoga isn't the only thing that IGC is bringing to the community. IGC also provides mentoring and parenting programs, and it has an urban agriculture initiative, which will soon include a community farm and safe house on 64th and Honore. 
"The urban farm will serve as a place where the community can come and get healthy alternatives to food," Lawson said. "The house will be a pillar, a safe zone for people of the community." 
Currently seven community members work with IGC's programs, and all employees are required to practice yoga. Lawson says she's already noticed positive changes in the community since IGC started.
"We are seeing change in our community; the dynamics of the youth or what people call the 'boys on the block,'" Lawson said. "The elders are beginning to trust the young men again because they're seeing they can all work together and rebuild their community."   
Lawson was among those selected to represent Chicago at the United Nations World Conference on Indigenous Peoples. There she'll share ideas and processes that have worked for IGC and Englewood, as well as receive training on sustainable development goals that she can bring back to Chicago; that way all communities can strive towards Kusanya.