It was his 75th birthday. Hundreds attended a VIP event featuring music, belly dancers, and speakers honoring Ed Paschke's life's work.
The public opening of the Ed Paschke Art Center in Jefferson Park drew thousands from the neighborhood. They gathered in the park next door and patiently stood in line to enter the building that held dozens of his paintings and drawings, as well as a re-creation of his studio.
Video of interviews played in small rooms upstairs, and downstairs high schoolers' artwork inspired by his images hung in a community gallery.
Ed Paschke was celebrated in style. The only thing was, he wasn't there. Paschke died suddenly in his sleep on Nov. 23, 2004, about a decade earlier.
---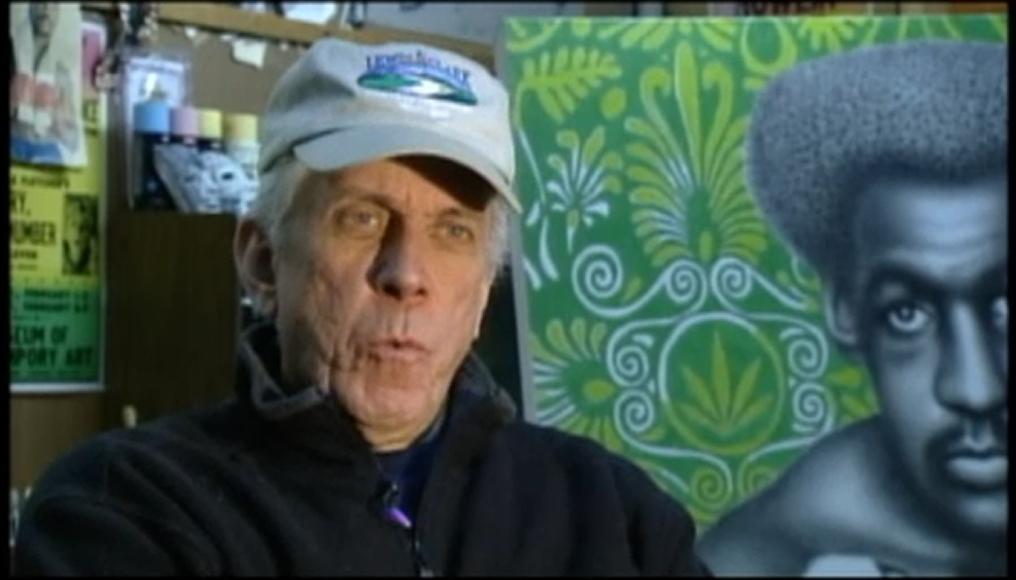 Watch: Ed Paschke's final interview before his death
---
The man dubbed Mr. Chicago was among the city's most visible and accomplished painters, with retrospectives at the Art Institute as well as the Pompidou Center in Paris.
His works are held in private collections across the country as well as permanent holdings at the Museum of Contemporary Art in Chicago and the Louvre. He was famous for his intense, colorful and confrontational art as well as his generosity to generations of Chicago artists.
The Ed Paschke Art Center on the city's Northwest Side is the brainchild of Paschke's children, Marc and Sharon, along with Lionel Rabb and Vesna Stelcer. The Paschke children provided access to the art and authorization to build the center.
Rabb and Stelcer used their family foundation and connections to pull together a gallery space and working area with a mission dedicated to raising awareness of Paschke's legacy and sparking community engagement.
Rabb is a native of Chicago's North Side. He moved to Jefferson Park seven years ago and is working to revitalize the neighborhood. Rabb's motivation to give back stems from an incident during his youth.
As a teen, he participated in an armed robbery of a local bank and served time in prison. All experiences shape a person in life, and Rabb says that experience made him realize the "biggest enemy is time," which he credits as the reason why the center came to fruition so quickly.
In the video below, Lionel Rabb talks about his vision for the center and neighborhood.

Sandra Rodgers is a security guard at the center. While she doesn't have a background in art, she has a profound appreciation for Paschke's work.
In the video below, she shares her thoughts about the artist, art and center.
---
Sign up for our morning newsletter to get all of our stories delivered to your mailbox each weekday.
---