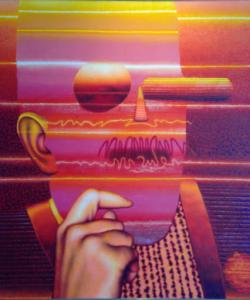 The Chicago native's neon and surreal paintings, which have been displayed publicly and privately around the world, made their debut on the city's northwest side.
Find out more about the recently opened Ed Paschke Art Center in Jefferson Park.
Often associated with the Chicago Imagists – artists who blended popular culture and surrealism – Ed Paschke separated himself by basing his images on photographs gathered from television, magazines, and newspapers. 
Born in 1939 to a middle-class family in northwest Chicago, Paschke's first introduction to art was the comics in Sunday's paper.
He was particularly fascinated by the illustrations in Prince Valiant and Tarzan of the Apes, and in the Walt Disney story, "Snow White and the Seven Dwarfs." 
After excelling in art classes throughout elementary and high school, Paschke received a Bachelor of Fine Arts from The School of The Art Institute of Chicago in 1961. 
---
Watch the Artbeat Chicago Special on Ed Paschke, which features Paschke's last interview before he died on Thanksgiving Day in 2004. The Artbeat special aired on Jan. 6, 2005.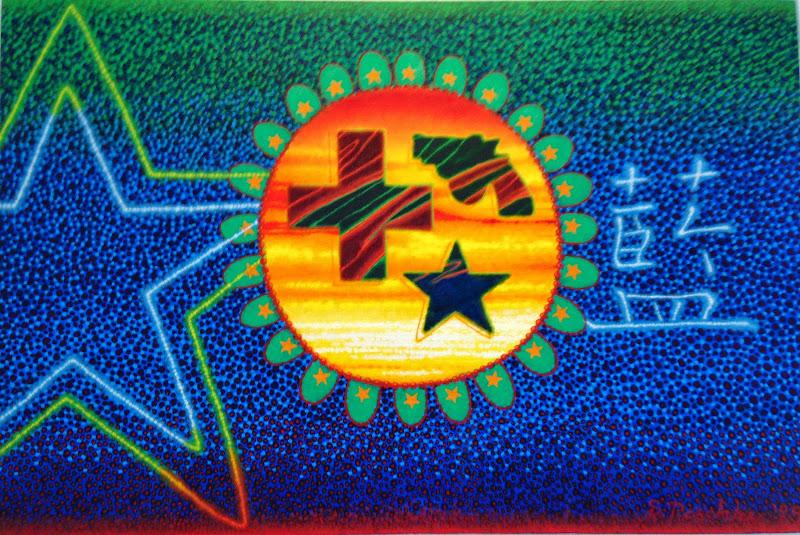 Paschke learned to paint through the principles of abstraction and expressionism. He was particularly influenced by Andy Warhol, who he called one of the most important postwar artists.
Paschke's first official employment as an artist was several illustrations he did for Playboy in 1961. He maintained a relationship with the magazine for the next 30 years, and had 28 of his works published. 
In 1968, Paschke married former fellow art student Nancy Cohn and returned to The School of The Art Institute of Chicago two years later to earn his master's degree.
Paschke had his first one-person show at the Deson-Zaks Gallery in 1970. Eight years later, he became the first full-time professor of art at Northwestern University in Evanston. He held this position for more than 20 years, until he died in 2004.
---
Sign up for our morning newsletter to get all of our stories delivered to your mailbox each weekday.
---