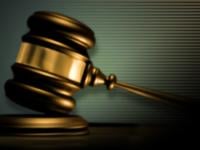 Illinois leaders are reacting today to a state Supreme Court ruling that could spell doom for state and city pension fixes. In a 6-1 decision, the court in a separate case deemed cuts to public retiree health benefits unconstitutional.
Specifically, the court ruled that health care benefits fell under the constitution's pension protection clause, describing retirement benefits as a contract that cannot be "diminished or impaired." 
The majority opinion reads:

"Whether a benefit qualifies for protection under article XIII, section 5, turns simply on whether it is derived from membership in one of the State's public pension systems. If it qualifies as a benefit of membership, it is protected. If it does not, it is not. How the benefit is actually computed plays no role in the inquiry. Finally, we point out again a fundamental principle noted at the outset of our discussion. Under settled Illinois law, where there is any question as to legislative intent and the clarity of the language of a pension statute, it must be liberally construed in favor of the rights of the pensioner. This rule of construction applies with equal force to our interpretation of the pension protection provisions set forth in article XIII, section 5. Accordingly, to the extent that there may be any remaining doubt regarding the meaning or effect of those provisions, we are obliged to resolve that doubt in favor of the members of the State's public retirement systems."
If the ruling establishes precedent for a future ruling on the current lawsuit over the state pension reform law, it could be game over and back to the drawing board. The case, however, does not answer the question that a reduction in the amount of cost of living raises a retiree receives technically means that pension is being "diminished" or "impaired."
Senate President John Cullerton argued for a different pension reform fix that was agreed to by unions, and says today's ruling is ominous.
"Today, the Illinois Supreme Court made it very clear that the Pension Clause means what it says," he said in a statement. "The Court cannot rewrite the Pension Clause to include restrictions and limitations that the drafters did not express and the citizens of Illinois did not approve. The Clause was aimed at protecting the right of public employees and retirees to receive their promised benefits and insulate those benefits from diminishment or impairment by the General Assembly. If the Court's decision is predictive, the challenge of reforming our pension systems will remain. As I have said from the beginning, I am committed to identifying solutions that adhere to the plain language of the constitution."
Justice Ann Burke was the lone dissenting judge, writing in her minority opinion:
"In sum, neither the plain language of the pension protection clause, the constitutional debate, our own case law, or case law from other jurisdictions supports the majority's position. The pension protection clause protects pensions, not subsidized health care premiums. The fact that the General Assembly has the power to grant retirees supplemental benefits, in addition to pension annuities, does not mean that those additional benefits are constitutionally protected and cannot be modified or reduced by future legislation. As defendants have acknowledged, the legislature has the ability to ensure that such additional benefits fall within the pension protection clause, but it must do so explicitly. The legislature could have expressly mandated that the provision of state-funded premium subsidies, pursuant to the graduated schedule, constitutes a contract right and is protected by the constitution, but it did not do so. In fact, the legislature has repeatedly modified the terms of the benefits provided under the Group Insurance Act, including reducing them on multiple occasion."
Other reaction today:
"While this decision is very clear on the fact that the pension clause covers health care benefits, the arguments in the pension reform litigation are different than the ones in this healthcare case. We will continue to vigorously defend the pension reform law." 
- Maura Possley, spokesperson  for Attorney General Lisa Madigan
"The Supreme Court ruled today that men and women who work to provide essential public services — protecting children from abuse, keeping criminals locked up, caring for the most vulnerable and more — can count on the Illinois Constitution to mean what it says. Retirement security, including affordable health care and a modest pension, cannot be revoked by politicians. Unions representing public employees and retirees have stood virtually alone against political and corporate-funded attacks on retirement security. Time and again we have urged legislators to respect the constitution they are sworn to uphold, and to work together with us to develop fair and constitutional solutions to the state's very real fiscal challenges. We remain ready to work in good faith with anyone to do so."
- Henry Bayer of AFSCME
"After many years of hard work, the Illinois General Assembly crafted and Governor Quinn signed a significant piece of pension reform legislation last December which protected our state from financial implosion, while also protecting the pension benefits of Illinois' state and municipal employees. Today's state retiree health care ruling considered a different set of facts than that important legislation, and it is a fundamental premise of our legal system that a court cannot preemptively rule on a matter that is not yet before them. Our state's ability to continue providing crucial services, while securing public employee pensions, requires that the pension reform legislation take effect."
-Ty Fahner, president of Civic Committee of The Commercial Club of Chicago