As part of the Chicago Community Trust's #OnThetable2014, Chicago Tonight's Brandis Friedman hosted a dinner with nine area residents where they shared their thoughts, concerns, opinions and hopes for the region's future. Read her blog of the event and watch some videos of what participants had to say.
---
"I love Chicago!" exclaimed one of my dinner guests, Daisy Kessler, as we introduced ourselves before dinner. But, Daisy, also admitted that she's considering leaving her beloved hometown as she looks toward retirement, frustrated with the chronic corruption and financial crises.
"Where is the lottery money (that's supposed to pay for education)?" she demanded. "Why can't we galvanize?"
Her frustration was evident.
Hers were some of the many questions posed by the Chicago Tonight viewers with whom I shared a meal last night. I'm inspired by their passion for their city and quest to make their Chicago a better place.
Among the issues were the city's crime rate, the state's new concealed carry law, our children's futures, and disappointment with President Obama and whether Chicago Mayor Rahm Emanuel is effective. Opinions varied, somewhat.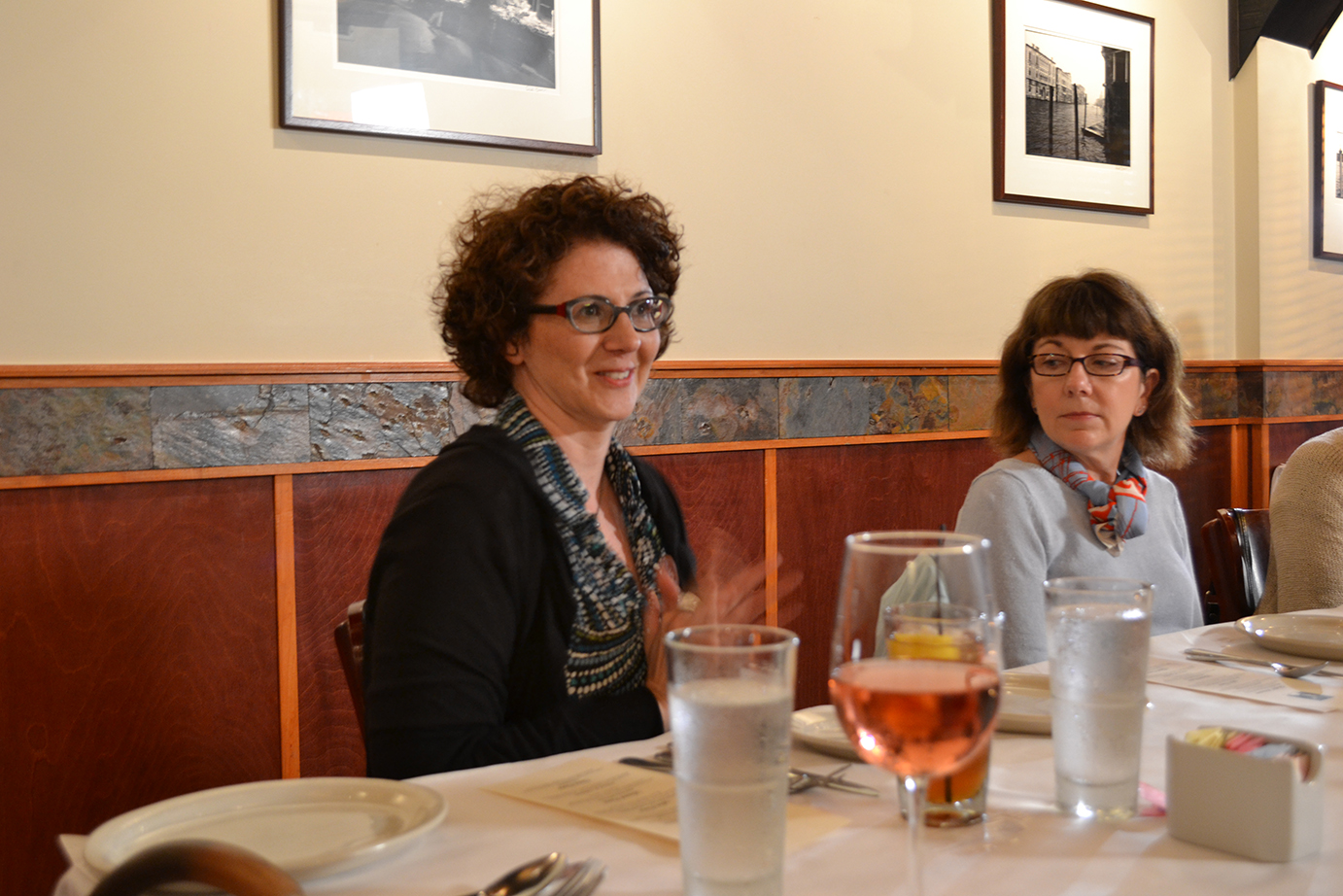 Before dinner, I told guests we were "on" Chicago Tonight, not watching it. So, I wanted them to challenge each other with questions and ideas. Among them, Laura Sabransky had an idea to help the unemployed earn minimum wage while working for social change organizations painting a school, cleaning an empty lot, tutoring students, cooking meals for the hungry.
"It can be anything," she said, comparing the idea to Americorps or City Year.
The next day, Barry Love, emailed me a well-thought out idea on increasing civic engagement—a follow-up to our discussion the night before about whether our votes count and can we use our votes to make a difference in our representation in both Springfield and Washington, D.C., not to mention the Windy City.
Between courses, guests also learned about each other: what they do for a living, which neighborhoods they live in. By the end of the night, several exchanged contact information to learn more about what they're already doing to make Chicago better. And in true Chicago spirit, they offered each other rides home.
Before we left, I asked each guest for a final thought about the conversation. Despite her frustration, Daisy Kessler told me that the night had changed her thinking: maybe she'd stick around Chicago after all. I'm hopeful that the ideas inspired by the meeting will turn into action, and Daisy will be glad she stayed.
--Taurean Small contributed this report