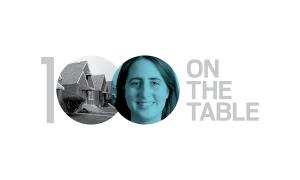 Last year, 11,000 neighbors gathered around 1,000 tables to share a meal on one evening. As part of the Chicago Community Trust's 100th Anniversary initiative, On the Table, participants from every ZIP code in the region opened up to one another, sharing their ideas for what our communities need to prosper and to thrive.
We hope you'll join us for another meal together on May 12, 2015 – and this time, the conversations will focus on honoring and inspiring the philanthropist in each one of us.
WTTW and WFMT are hosting five intimate and diverse dinner conversations in different locations. The hosts for this year's dinners are Chicago Tonight correspondents Eddie Arruza, Elizabeth Brackett, and Brandis Friedman; WFMT Program Director David Polk; and WTTW/WFMT Trustee Fay Hartog-Levin. For more information and to register to attend, click here.