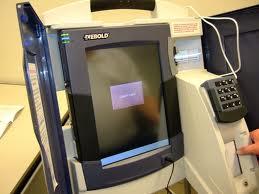 While voter turnout in a primary election tends to be low, less than 20 percent of Chicagoans cast ballots in Tuesday's March Primary Election.
"What it tells me is this is a historic low because it's a historic ballot," said James Allen, communications director for the Chicago Board of Election Commissioners. "There was an utter lack of hotly contested races at the top of the ticket. Four years ago, we had a U.S. Senate contest between Alexi Giannoulias and David Hoffman. We had a gubernatorial contest between Pat Quinn and Dan Hynes. And we had a Cook County President four-way contest with marquee candidates including Toni Preckwinkle and Todd Stroger."
Allen added that millions of dollars were spent on advertising alone for those three races.
"You had endorsements, and ward organizations were engaged in endorsing one candidate in each of those races. There was more voter interest," he said.
While there were some contested races in this past primary election, Allen said they weren't at the top of the ballot and weren't the types of races that draw voters.
"That's not to say those races aren't important," he said. "They just are not the ones that tend to draw voters."
While the final numbers are still being calculated, Allen said he expects voter turnout in Chicago to be slightly above 16 percent. The low turnout benefited election judges, allowing them to test out the use of electronic polling books.
"Yesterday was the perfect testing grounds [for the electronic poll books]," Allen said. "We knew it would be a lightly attended primary, and the turnout was even lighter because there [were] not a lot of high-profile contests at the top of the ballot. As a result, it gave us a lower pressure situation, if you will, to test out the equipment."
Prior to Tuesday's primary election, the Chicago Election Board hoped 80 percent of Chicago's 2,069 precincts would use the electronic poll books.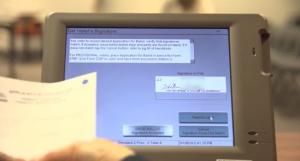 During the system's debut, nearly 96 percent of precincts used electronic poll books, Allen said, adding there were a few "hiccups" with the rollout of the technology.
"There were a couple of [issues] with the machines themselves, and we're confident we can do better and better each election," Allen said. "We did have the redundancy of the paper poll book just in case. There were some precincts that struggled at the outset and used the paper poll book and then the electronic poll book."
One of the problems that arose with the machines was the downloading of files.
"We learned, because we're dealing with such a large file and updates take about 25 minutes, we probably want to offer a progress bar like you see when you're downloading a video or a document from a website," Allen said. "So judges can see [they're] at 80 percent and not start over."
Making that adjustment as well as a few others and providing additional training for election judges will help make the use of electronic poll books smoother in the general election.
"We feel confident even if we didn't change anything, we would do better in the general election," Allen said, adding one reason for that would be election judges' familiarity with the equipment. "But knowing what we learned, we can change things slightly."
The debut of the electronic poll books led to a reduction in calls to the Chicago Election Board by voters trying to find their polling places.
"Our number one call on election day is, 'Where do I go?'" Allen said, adding electronic poll books allowed election judges to provide voters with that information. "Yesterday, with people being redirected at polling places, we barely had questions like that."