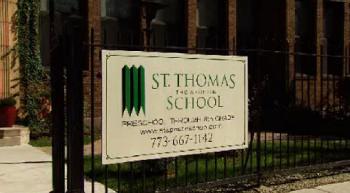 Catholic school enrollment increased for this fall for the first time in nearly 30 years. Some of that increase has come from students and parents concerned about the turmoil last year in Chicago Public Schools.
Jose de Diego is one of 49 welcoming schools taking in students from schools that were closed this fall by the Chicago Board of Education. But the latest attendance numbers show de Diego didn't receive nearly as many students as officials had projected. The numbers show 163 fewer students showed up at the school than were expected.
Systemwide, Chicago schools lost 3,000 students, a far more significant drop than anticipated.
The story is different in Chicago's Catholic schools where the system has seen its first increase since 1965.
"It's a great day for us. The enrollment of growth is of course quite modest, but at least we feel like we're starting to rewrite the script, tell a different story, and reenergize a school enrollment in Chicago," said Sister Mary Paul McCaughey, superintendent of Catholic schools for the Archdiocese of Chicago.
In the city, Catholic school enrollment rose by 480 students this year. Enrollment dropped in suburban Cook and Lake Counties, bringing the systemwide increase to 99 students.
At St. Thomas The Apostle School in Hyde Park, 79 new students joined the school. Thirty of the 79 new students at St. Thomas The Apostle came from CPS, the largest number of CPS transfers the school has ever had.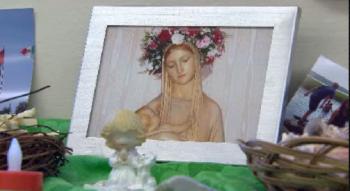 Principal Candace Scheidt says the chaotic year at CPS, with a strike at the beginning of the year and the closing of 50 schools at the end, was the reason many parents gave for transferring their children to St. Thomas.
"They were concerned about the turmoil," said Scheidt. "They wouldn't necessarily put it that they were upset or angry about any one thing other than the constant turmoil. Would their school be closed? Would it be open? Will they be crowded into other classrooms? So, it was a general worry, and that caused them to just seek a way out. Let's find some peace and calm where we can settle in and have a good educational experience for our children."
11-year-old Damian Gamon came into the 6th grade from a CPS school this fall. His school was not slated to close but he says his parents did not like the uncertainty around the school system's future.
"We were kind of worried so that's why we moved here while we can," said Gamon.
CPS says 91 percent of the students whose schools closed, or were consolidated, chose to attend another CPS school. That leaves 9 percent, or 878 students, who have left the CPS system. Officials say they have no way to track where those students went.
At the Northside Catholic Academy in Edgewater, 23 students joined the school this fall; 18 came from CPS. But Principal Debbie Sullivan says chaos in CPS was not a key reason parents gave for bringing their children to the school.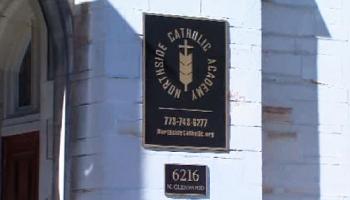 "I'd say this year we did not have an increase in students coming to us from families saying that they were unhappy with what was going on with CPS and the closings," said Sullivan. "I do know that there were concerns with people, but I don't think in this area that that was the direct result."
Instead, Sullivan says new students came to find programs often not available in the public schools.
"We have art, we have the fine arts, we have visual arts, we also have music," she said. "We have physical education. We also have foreign language incorporated into the program, and those are not seen as extras. Those are definitely part of our program."
Though 10-year-old Christian Pesantez says his parents were concerned about the future of his CPS school.
"One time, they sent my parents a letter from Mayor Emanuel that they might close the school, so that's why they changed me to NCA," he said.
And NCA parent Jen Ottoson says what she saw at CPS last year reaffirmed her choice for her children.
"We probably did the right thing for sure. With the whole strike last year and school closings, we felt more confident that this was by far a good decision for our family," she said.
Chicago Public Schools that lost students did get a break when Schools CEO Barbara Byrd-Bennett announced that those schools will not have their funding cut this year. But next year, each schools budget will be based on the number of students in the school. That's when student losses to Catholic schools or any other schools will hit the public schools hard.