While Jay Shefsky tagged along with city workers to learn more about rat control in Chicago, we were curious to find out about other local organizations that had alternative ways of dealing with rats – aside from spreading poison to kill the pesky creatures.
We spoke with Jenny Schlueter, Community Cats Program Director at the Tree House Humane Society, about a "green" approach to rat control in Chicago called the Cats at Work Project. Since its inception in 2005, more than 100 "working cats" have been successfully placed in private city and suburban backyards, barns, and even a factory by the Tree House Humane Society.
Can you describe the program?
In some neighborhoods, like Lincoln Park, there are a lot of restaurants but not a lot of stray cats, which is bad for rodent issues. What we decided is we would approach people to talk about relocating feral cats to their backyards.
The Tree House Cats at Work Program is a "green" humane program that removes sterilized and  vaccinated feral cats from life-threatening situations and relocates them to new territories where their presence will help control the rodent population. It helps cats and the community, because it gives the cats a place to live, and it provides a great service for the community.
When did the program start?
Since 2005, we've placed cats in rural homes through the Trap-Neuter-Return program. However, the Cats at Work program started in the city in May 2012. My theory is that these are generally city cats, and they are probably more suited for a city environment than a farm environment. It's funny because the Cats at Work program gets a lot of notoriety for being innovative, which we appreciate, but it's really an age-old solution. Civilizations have been using it for many years.
How does it work?
All of the cats we take in come directly from places like alleys, backyards, and industrial sites in the city. We take them in, and get them neutered and vaccinated. Then, we basically bring cats that have nowhere to live to a trained volunteer caretaker. We bring a minimum of two cats, never just one, and we try to relocate groups of cats that already know each other. First, we consult with the caretaker to find a quiet place that's going to be convenient for them. It's usually someone's back porch, a shed, or a garage. Some people even build cat houses. Then we inspect the enclosure. If they don't have anywhere for the cat to live, we provide large dog crates.
During the first few weeks, we recommend that caretakers feed the cats twice a day, and interact with them a little bit. After that 2-4 week acclimation process, the caretaker lets the cats out to roam the area. Once the cats start roaming, the caretakers continue to feed and shelter them, and we check in with the caretakers every week. The program is privately funded, and caretakers pay about $50 to participate. This helps the neighborhood, it helps the cats, and it helps us when we don't have anywhere for the cats to go. It also decreases euthanizing of cats in the city.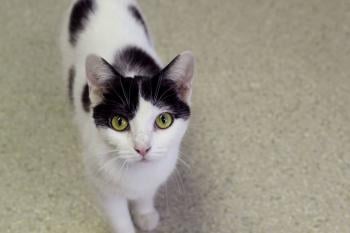 Which neighborhoods have utilized the program?
We've primarily been working with the 47th ward. Ald. Ameya Pawar is supportive of the program. There were a lot of rodent abatement requests in the 47th ward so they decided to try it. Since they are near the river, they have more issues with rats. He and his staffer, Dara Salk, thought it was a good idea, so we started a pilot program with them in 2012. Since then, we've brought 23 cats into the 47th ward.
When we first started the program, there were concerns about how it would go, so we started it pretty silently. We didn't do a lot of promotion, but word spread pretty quickly. A lot of people contacted us and said, 'I don't live in the 47th ward, but can I still participate?' Now we have cats all over the place, but mainly on the North Side. There are several in Lake View and Lincoln Square. Other cats have been relocated to Humboldt Park, Bucktown, Rogers Park, West Ridge, and Irving Park.
Have there been challenges?
One of the biggest hurdles we have is getting people to buy into the process of acclimating the cats. We say they're not aggressive, but it's sometimes a hard sell. People think we're bringing them these wild animals, but it's been really amazing to see how these animals bond with people.
How is this process "green?"
It's very instinctive for cats to hunt and kill rodents. It doesn't involve any poisons. There's nothing more natural than this process of abating rodents. It saves money for the city, it's more humane, and it's safer for people.
Are these cats really capable of killing rats?
Definitely.  People question their capability to get the larger rats, and I will say that every cat is not cut out to get the larger ones. However, just the cats' presence in an area deters rats from roaming around.
Everybody we've talked to has been super pleased within a matter of days. They say they definitely see a decrease in the number of rats. Some people report that they are totally gone. I am happy, because I wasn't 100 percent sure it would work everywhere.
This interview has been condensed and edited.