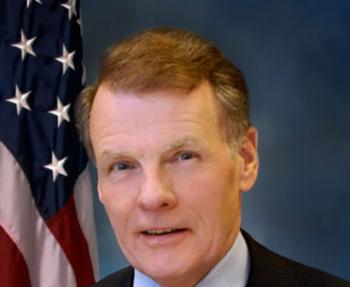 There are explosive new allegations that the Metra Board ousted CEO Alex Clifford over his refusal to capitulate to patronage demands made by Illinois House Speaker Michael Madigan.
Clifford delivered the memo April 3 to the Metra Board to remind them of "several respects in which I believe two directors, Mr. O'Halloran and Mr. Huggins, have acted improperly..."
Clifford writes that the two board members were plotting to get rid of him because he refused to make political hires, refused to fire certain employees that O'Halloran wanted fired, and he opposed inappropriate contracting decisions made by Huggins.
In the most explosive allegation, Clifford writes that Speaker Madigan requested a raise for one of his campaign contributors, a Metra labor relations specialist. He also alleges that Madigan asked that another individual receive a job with Metra. Clifford refused in both instances, and has paid a price for it.
He writes that O'Halloran and Huggins have "said I must go for not complying with Speaker Madigan's requests for politically-motived hiring actions..."
Clifford says he also refused to cave to pressure from Huggins when Huggins wanted more contracts for the $90 million "Englewood Flyover" construction project on the South Side to go to African Americans. Clifford says Metra had already followed all minority contracting provisions, and refused to award a contract that Huggins had arranged with someone at the request of Congressman Bobby Rush.
Clifford also outlines an instance in which Latino lawmakers pressured him to hire their person for a top deputy post with the agency.
In a hearing last Thursday, O'Halloran admitted tension with Clifford and said that he would not have voted to renew his contract.
"I was just unhappy with the direction the agency was going," he said.
But Clifford says O'Halloran's reasons are much more specific.
"It would be very unfortunate if someone who was hired to run Metra in accordance with the law were to be terminated because he did not play ball with politicians," he states.
On Chicago Tonight at 7:00 pm, we have analysis, and take a closer look at Clifford's memo that led to his $718,000 severance package – which critics are calling hush money and a waste of taxpayer funds. Joining Eddie Arruza are Metra's Deputy Executive Director of Administration Alex Wiggins, Metra attorney Joseph Gagliardo, Metra Board Member Jack Schaffer, who voted against the payout to Clifford, and Illinois Rep. Jack Franks.
Alexandra Silets contributed to this report.