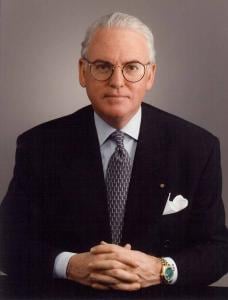 It turns out City Council's most powerful alderman isn't so resistant to oversight after all. Finance Committee Chairman Ed Burke today said he'd share records involving city disability pay with the City Council's appointed watchdog, Faisal Khan. Burke's Finance Committee controls and administers the city's $100 million per year Workers' Compensation program.
Last month, Burke spurned Inspector General Joe Ferguson's request to review those same records for waste, fraud, and abuse, because he says Ferguson's office doesn't legally have jurisdiction over City Council matters.
Burke's response to a similar request from Legislative Inspector General Faisal Khan today was markedly different.
"We welcome his review and intend to cooperate fully," Burke told Chicago Tonight.
Khan, who heads up the newly created 'Office of the Legislative Inspector General,' says he intends to begin his review next month. He says the entire review should take three to six months, despite the fact that he works part-time by himself without any other staff members.
"Chicago pays the highest workmans' comp in the country," says Khan. "My intent is to look at whether the claims are truthful, who verifies them, and if this is really the best system we can employ."
But Ferguson, whose office employs 70 full-time staffers, isn't going down without a fight.
"We are resolute in our opinion that we do have jurisdiction over that program, based on city law," said an IG spokesperson.
The spokesperson would not comment on what the inspector general's next steps would be in the fight to get access to those records, or how it would affect Khan's ability to review them.
A statement on behalf of the finance committee last month explained the reticence to handing over records to Ferguson's office because it would "set a controversial precedent that weakens the clear division of powers between the legislative and executive branches of government."
Khan said he was willing to share any and all records with the Ferguson's office, where appropriate.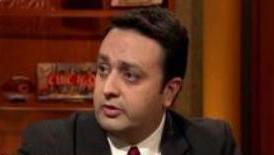 Last week, Chicago Tonight reported that Khan was evaluating whether to take on Ald. Burke and the Finance Committee records, and that he'd opened 21 other cases of potential wrongdoing by aldermen or their staff members, brought upon by people who had either emailed, faxed, or phoned their complaints to his office.
Critics say the office of Legislative Inspector General lacks resources to do its job properly because of a thin budget and a rule that an investigation can't begin until someone signs their name to a complaint. Khan says the latter isn't much of a hurdle because language in a city ordinance offers ways around it.