What oversight would City Council have over the trust's deals? And what happens if the deals don't turn a profit?
These are just a few of Ald. Michele Smith's (43rd) 32 questions posed to the mayor on Wednesday night, in a letter signed by nine other aldermen.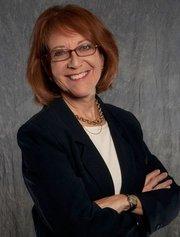 The aldermen said they supported the concept of the infrastructure trust, but wanted to ensure the trust was transparent and protected taxpayers.
In addition to Smith, aldermen Bob Fioretti (2nd), Leslie Hairston (5th), Roderick Sawyer (6th), George Cardenas (12th), Ricardo Munoz (22nd), Scott Waguespack (32nd), Nicholas Sposato (36th), John Arena (45th), and James Cappleman (46th) signed the letter.
The mayor's office responded to the letter in a prepared statement. 
"Alderman Smith, the other nine aldermen who signed her letter, and the 40 aldermen who chose not to sign her letter all know that the Mayor's office continues to work on this ordinance and is taking their feedback into account," the statement said. "Mayor Emanuel has said consistently that he's open to working to improve policies and ordinances, and this case is no different. He will not deviate from his intention to create a new method of funding critical and transformative infrastructure projects, which will allow Chicago to shape its own destiny while giving the city independence from the whims of Springfield and Washington D.C."
The aldermen say the city's presentation on the ordinance was too short to answer their concerns, many of which are similar to an editorial published on Monday in the Chicago Tribune by Ald. Pat Dowell (3rd) and Ameya Pawar (47th). The letter and editorial both push for clearer financial disclosure, ethics, and transparency standards, and seek City Council approval for trust projects.
But Smith's letter also questions more specific topics, including how much equity the trust can issue, and whether an insurance fund should be created to protect against potential losses.
In an interview with Chicago Tonight on Monday, Smith said if her concerns about the trust were not addressed, she would vote against it.
"Fundamentally, explanations have to be given to City Council before I can say yes," Smith said. " I view myself as a fiscal watchdog, and as a fiscal watchdog, I can't create support [among my constituents] of a board that has very broad powers without certainly understanding what their powers are and ensuring there are proper checks and balances."
Smith was not available for comment after she sent her letter to the mayor. 
Hairston, Cardenas, Munoz, and Waguespack also told Chicago Tonight they would not vote for the ordinance without revisions. Four other aldermen also said they would vote against the trust ordinance.
View an interactive graphic to see how the aldermen stand right now on the mayor's infrastructure trust.
Sposato said on Monday that he was still undecided, but could not be reached on Wednesday. Fioretti, Sawyer, Arena and Cappleman did not return calls seeking comment.