Sniffing out relatives? It may not be the human way, but it works for one finely dressed bird. We explore penguin behavior and more in tonight's Scientific Chicago with Neil Shubin on Chicago Tonight at 7:00 pm.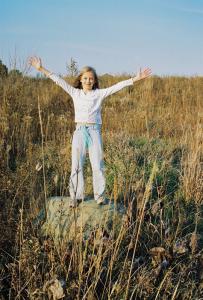 ADHD
A little bit of green does a lot of good. In a study of more than 400 children diagnosed with Attention Deficit Hyperactivity Disorder, researchers found a link between the childrens' exposure to outdoor green spaces and the severity of their symptoms. Children who regularly played outside in green environments exhibited milder symptoms than those who played inside, and even those who played outside in playgrounds.
As of 2007, almost 10 percent of children aged 4-17 had been diagnosed with ADHD, according to the Centers for Disease Control and Prevention. And other studies have shown the outdoor exposure helped with concentration in non-ADHD children and adults.
"Before the current study, we were confident that acute exposures to nature – sort of one-time doses – have short-term impacts on ADHD symptoms," said University of Illinois professor Frances Kuo. "The question is, if you're getting chronic exposure, but it's the same old stuff because it's in your backyard or it's the playground at your school, then does that help?"
The answer is yes, researchers say.
"On the whole, the green settings were related to milder overall symptoms than either the 'built outdoors' or 'indoors' settings," said Andrea Faber Taylor, visiting teacher Associate at the University of Illinois.
To read the original study, click here.
Penguins
Scents often distinguish people you know – a particular meal smells like your mother's kitchen, an aftershave like your grandfather, or a specific perfume like your spouse. Now, scientists from the University of Chicago and the Chicago Zoological Society say that birds, at least penguins, also use smells to recognize family members.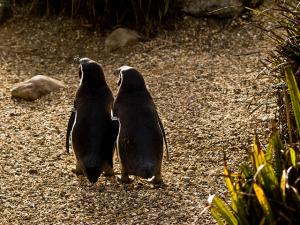 "The work by the research group is truly groundbreaking in that it shows for the first time ever in birds how the olfactory sense of captive penguins is both informative and functional in a behaviorally critical context: namely the recognition of friends from foes in general, and relatives from non-relatives in particular," said Mark E. Hauber, professor of psychology at Hunter College, a specialist on bird social recognition.