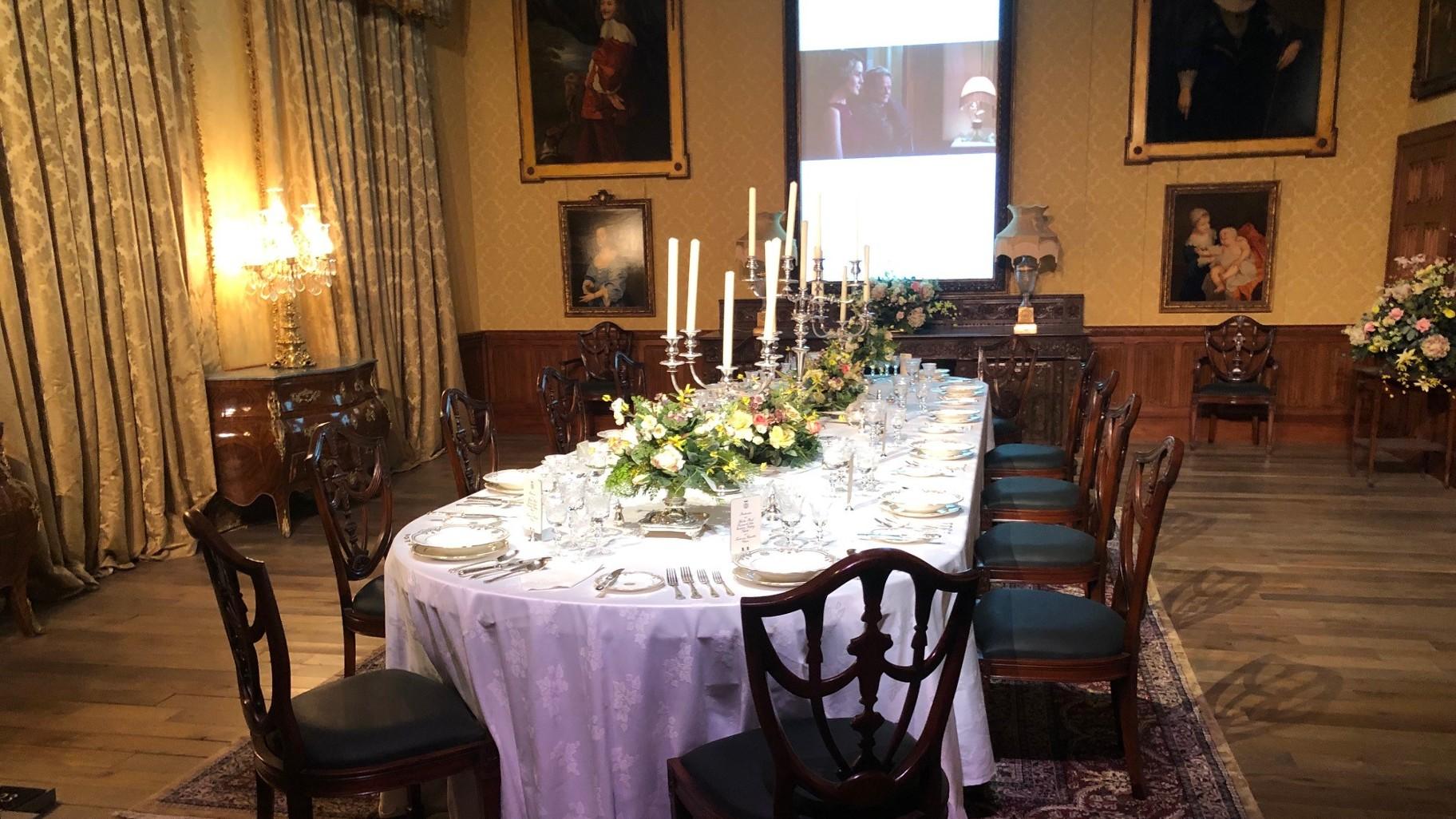 The famed Downton Abbey dining room featured at "Downton Abbey: The Exhibition." (Marc Vitali / WTTW News)
Diehard "Downton" fans will feast.
Their favorite PBS costume drama now has its own exhibition filled with costumes and drama and a ton of Downton delights.
"Downton Abbey: The Exhibition" has toured the country and even made a stop at the Biltmore Estate, a fittingly opulent setting.
Its Midwest premiere is at Old Orchard. Yes, the Westfield Old Orchard Shopping Center in Skokie, and why not?
This too is an oddly fitting setting for the phenomenal franchise. Like Downton, a mall is a place where "nothing succeeds like excess." And if it gets people shopping before the holidays, it's win-win.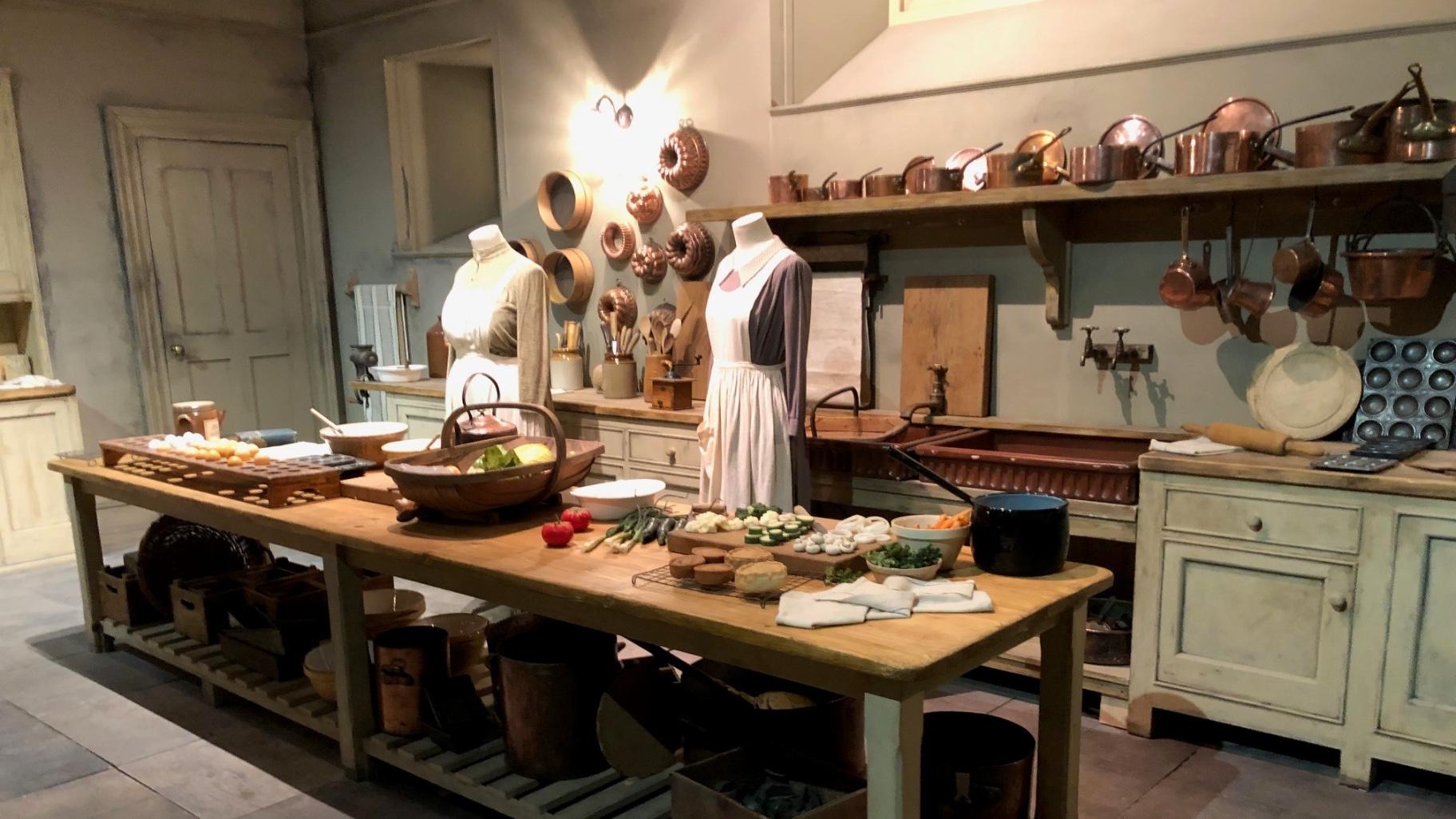 Mrs. Patmore's kitchen is featured at Downton Abbey: The Exhibition." (Marc Vitali / WTTW News)
In the old Bloomingdale's store, there's plenty of elbow room to tour this museum-quality show filled with sets, memorabilia and props. Theme music is piped in, and the ambient sounds of Mrs. Patmore's hectic kitchen are a nice touch. Turn a corner and there's the dining room. And Carson's pantry. And Lady Mary's bedroom.
You might forget you're standing in a former department store.
The costumes are the stars here. More than 60 wedding gowns and riding outfits and flapper dresses and other fabulous clothing designed by Anna Robbins, who didn't skimp on materials. The other props are fun, too. Jewelry and handcuffs and handwritten letters – and who among us doesn't want to see the contraceptive purchased by Lady Mary?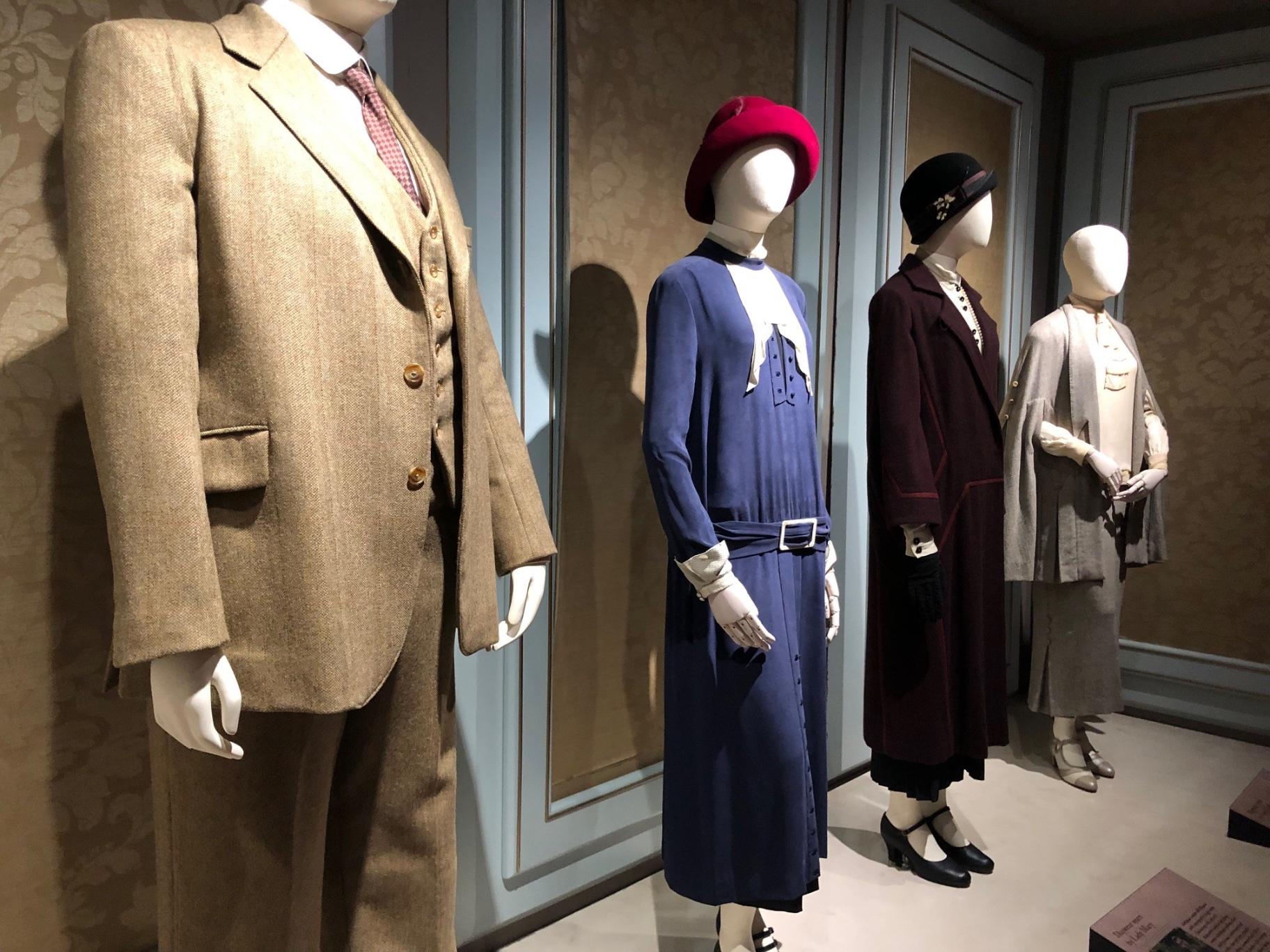 Costumes are a star attraction at Downton Abbey: The Exhibition." (Marc Vitali / WTTW News)
On opening day, people were pleased. Selfies were taken. I heard audible gasps from visitors and declarations of "Wow!" and "It's great!"
And when you exit this faux Downton, through the gift shop naturally, you can visit the Cheesecake Factory or buy a handbag at Macy's. Try that in early 20th century Yorkshire.
"Downton Abbey: The Exhibition" is open through March 2024, although it would be nice to see it extended into next October and converted into a Haunted Abbey populated by creepy Crawleys.
Also, it should be noted that the staff at the exhibition were courteous and professional. But if the crowds come, the workers might be pressed to ask "What is a weekend?"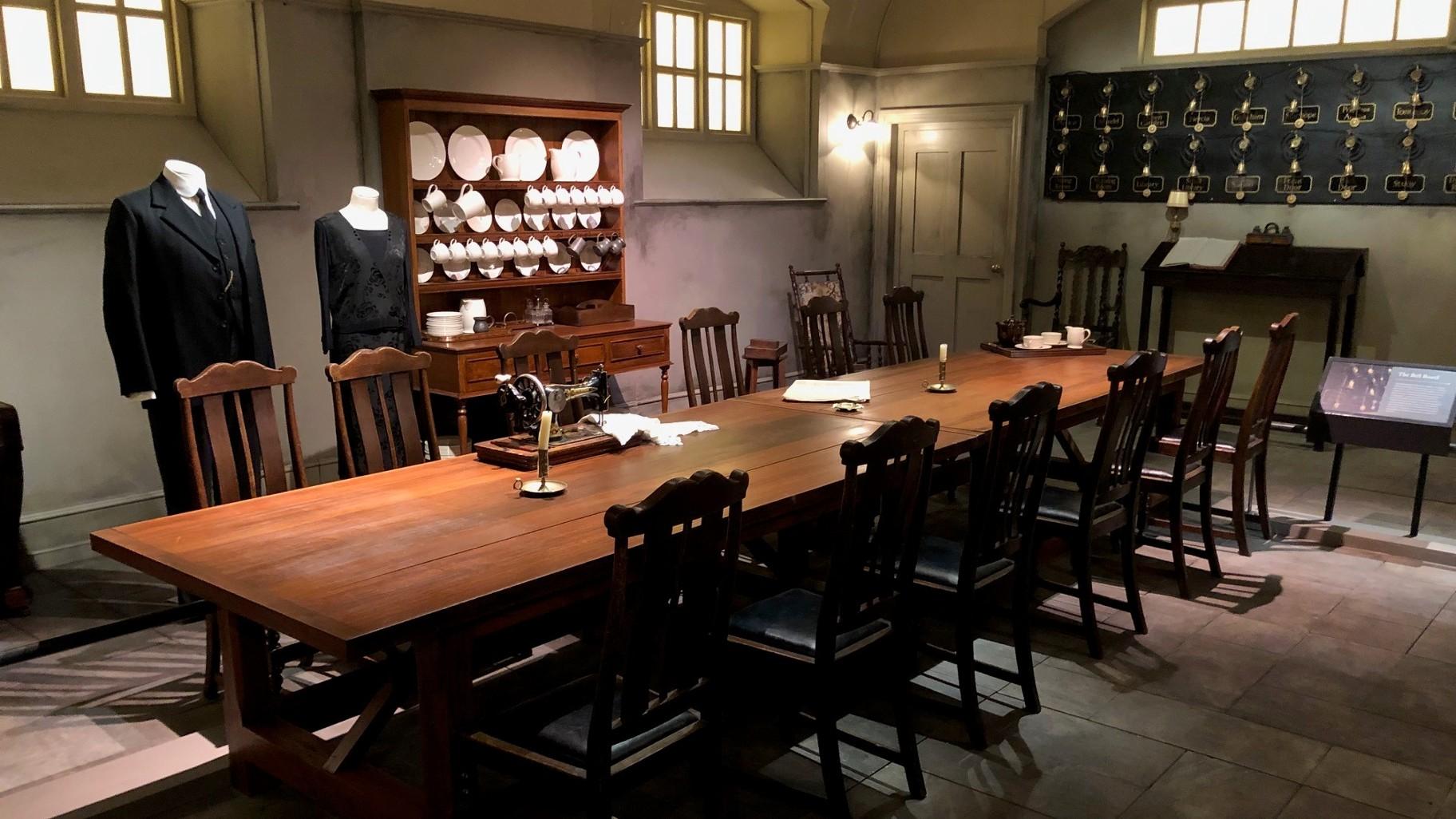 The servant's dining table at Downton Abbey: The Exhibition." (Marc Vitali / WTTW News)
---