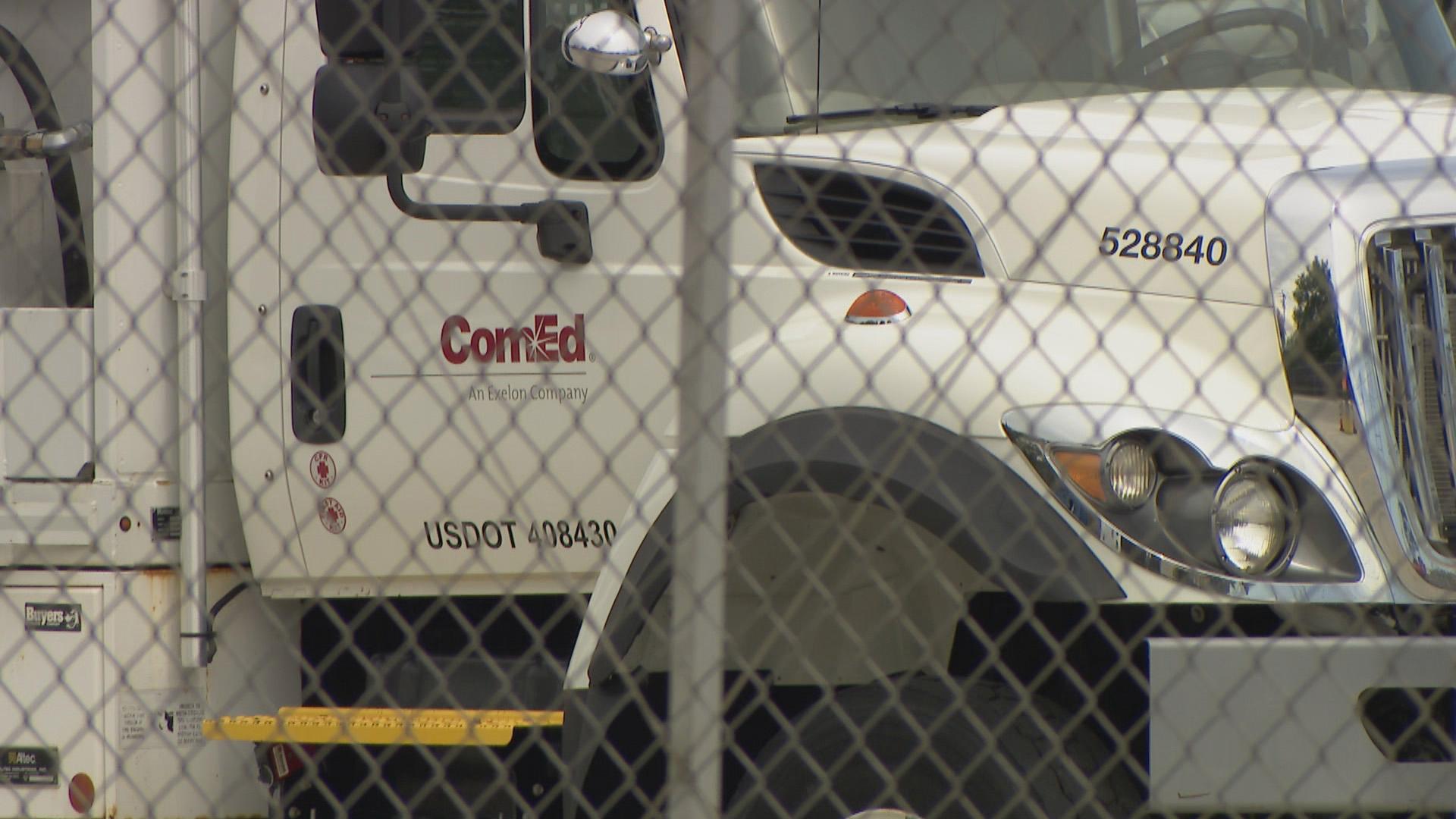 (WTTW News)
The four former Commonwealth Edison officials convicted this year for their efforts to bribe ex-House Speaker Michael Madigan are seeking to push back their sentencing dates, but federal prosecutors claim there's "no good reason" to do so.
Ex-ComEd CEO Anne Pramaggiore, former ComEd lobbyist and longtime Madigan confidant Mike McClain, retired ComEd executive John Hooker, and ex-City Club of Chicago president and former ComEd consultant Jay Doherty have sought to delay their sentencing dates, which had each been set for January 2024.
In a motion filed earlier this week, defense attorneys for the four argued that the current schedule doesn't allow enough time to prepare their sentencing memoranda or to respond to the probation department's pre-sentencing reports. They also anticipate "significant disputes" with federal prosecutors in regards to the application of sentencing guidelines.
Defense attorneys have sought to move each of the sentencing dates from mid- to late January until mid- to late February.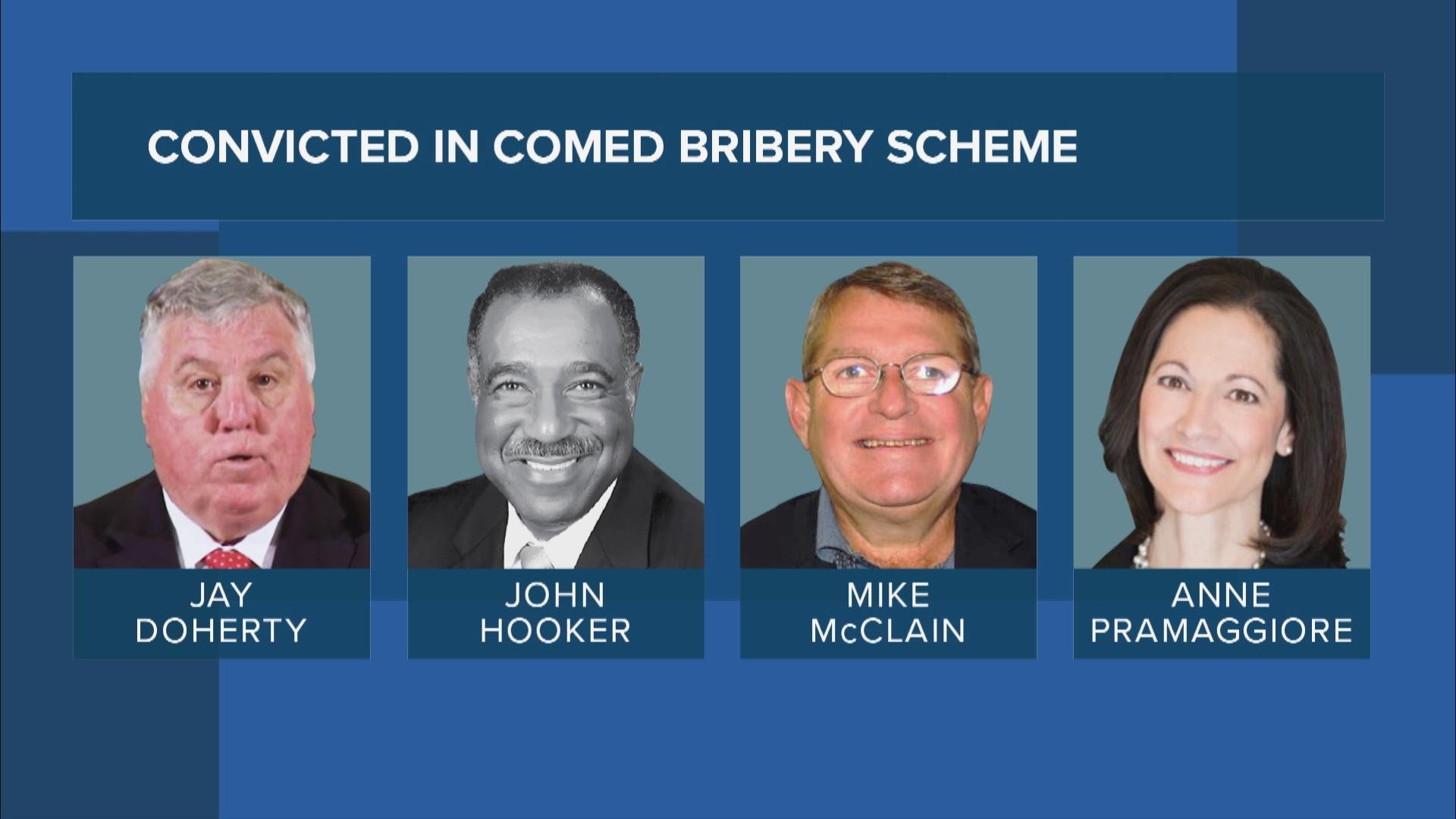 Ex-City Club of Chicago president and former ComEd consultant Jay Doherty, retired ComEd executive John Hooker, former ComEd lobbyist Mike McClain and ex-ComEd CEO Anne Pramaggiore were found guilty. (File photos)
But prosecutors argue that the defense teams have been "well aware of the issues in dispute" in the six months since the trial concluded, and with two more months left until the currently scheduled sentencing dates, there is enough time to prepare.
"The government and the public has a strong interest in finality and bringing this criminal case to a close," Assistant U.S. Attorney Amarjeet Bhachu said in the government's response. "Granting unnecessary requests for delay like this one contribute to a general sense that the wheels of justice do not move swiftly enough."
Bhachu said the Northern District of Illinois — whose jurisdiction includes Chicago and the northern third of Illinois — already ranks almost dead last in the country in terms of the time it takes to resolve felony cases.
"This case in particular was indicted in 2020, and the defendants were convicted on May 2, 2023," Bhachu said, "it should not take an additional nine to ten months (as the defendants would have it) for them to be sentenced."
The trial lasted nearly two months, and jurors deliberated for 27 hours over five days before reaching their verdicts. Each of the defendants was found guilty on every charge they faced.
Federal prosecutors told jurors the defendants acted as a close-knit group of conspirators who worked to provide "a continuous stream of benefits" to corruptly influence and reward Madigan in order to get his support on ComEd's legislative agenda in Springfield.
Judge Harry Leinenweber is set to rule on the defense's request next week.
Contact Matt Masterson: @ByMattMasterson | [email protected] | (773) 509-5431
---