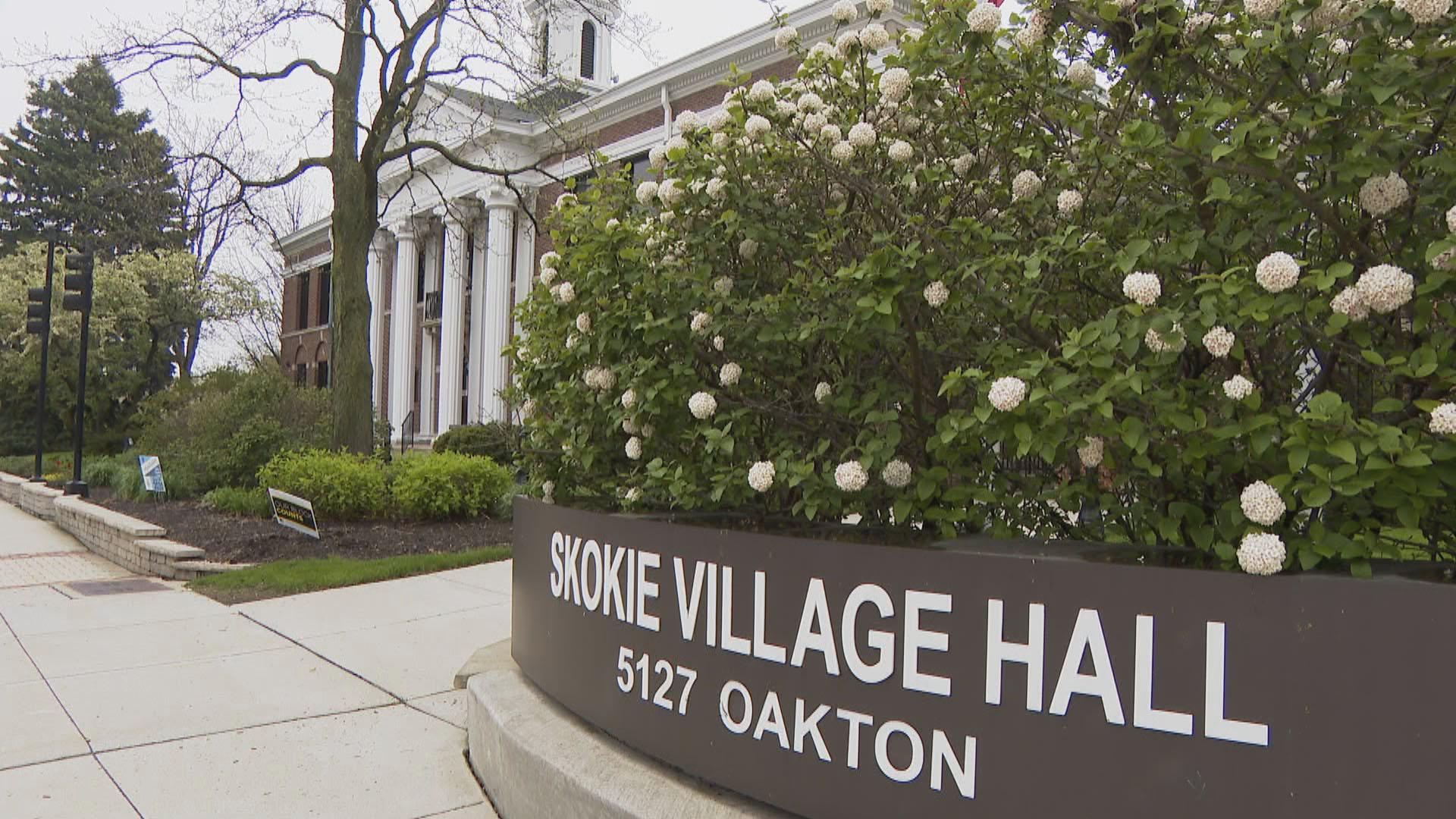 Skokie Village Hall file photo. (WTTW News)
Cook County prosecutors will not file charges against a man who was accused of firing a weapon into the air near protesters at a pro-Palestinian rally over the weekend, saying he acted in self defense.
The incident occurred Sunday evening near a banquet hall in Skokie, where about 1,000 people had gathered to show solidarity with Israel, according to event organizers.
A group of about 200 pro-Palestinian protesters staged their own rally near the hall. A man allegedly drove his car into the group, got out and fired a shot before police said they took him into custody.
Cook County State's Attorney Kim Foxx's office announced in a statement that after the office reviewed the events, it would not be filing charges against the man.
"After reviewing the evidence, which includes surveillance video and witness statements, we have determined the individual, who holds a valid FOID card and Conceal Carry License and has no criminal history, acted in self-defense upon being surrounded by a crowd and attacked by some of those individuals," Foxx's office said.
"The (Cook County State's Attorney's Office) condemns hate in every form and is committed to protecting the rights of all the people we serve," the statement continued.
A witness told the Chicago Sun-Times that the man's car had been covered in Israeli flags. A second man coming out of the banquet hall wearing an Israeli flag as a cape allegedly sprayed the crowd with pepper spray before he was arrested. No one was seriously hurt in the melee, but the pepper spray hit several protesters, a Chicago police officer and a Sun-Times reporter.
Police in U.S. cities as well as federal authorities have been on high alert for violence driven by antisemitic or Islamophobic sentiments as the war between Israel and Hamas continues.
The Associated Press contributed to this report.
---