Have you ever called yourself a perfectionist? 
It might sound like a good thing, but in practice, perfectionism can perform more like procrastination – and waiting for perfect scenarios can prevent us from getting the credit and success we deserve. 
In her book "Stop Waiting for Perfect: Step Out of Your Comfort Zone and Into Your Power," L'Oreal Thompson Payton says if the quest for perfection is keeping you from achieving your potential, it's time to get out of your own way.
Payton said while she's always been a perfectionist, it wasn't until recently that she truly realized it was a tendency that could cause problems when she ended her unbroken 685-day streak of recording Peloton workouts.
"It just all came crashing down. And I was like, oh my gosh, like who am I without this streak?" Payton said. "Therapy helped me realize, you know, you're still worthy, you're still a good person, you're still deserving of love, respect and all of these good things. Like you do not have to tie your self-worth into part productivity into a streak, into these goals and everything that I've been working toward my whole life."
Payton said she felt compelled to write a book geared toward younger Black women like herself because her particular perspective wasn't one she saw reflected in the self-help genre.
"I think of the Toni Morrison quote where she said, 'if there's a book you want to read that hasn't been written yet, you have to write it.' And I really took that to heart," Payton said. "I just wanted to write the book that I needed as someone who struggled with perfectionism and imposter syndrome and self-doubt. … And so I was like, what can I do? What can I like offer up as this love letter? A virtual hug, a pocket-size pep talk to help navigate those challenges and let us know that you're worthy without being perfect."
Payton also had her first child as she was writing the book, and that experience has further reinforced that perfectionism can be counterproductive.
"I learned very quickly that perfectionism and parenting don't go together, like, those two things just don't belong. And so it was really hard for me to let go of the plans and even being on time sometimes," she said. "I'm trying to get it now, especially a toddler out the door in the mornings and it was just like, OK, girl, you have to calm down, sit down, breathe through. This is going to be OK. It's not the end of the world. And also that's what I want to model for her, because that's something I think generationally, we've been taught and conditioned over and over again to be twice as good. And I want my daughter to be able to navigate the world and be this carefree Black girl. And so I have to show her how to be kind to herself and how to show herself self-compassion."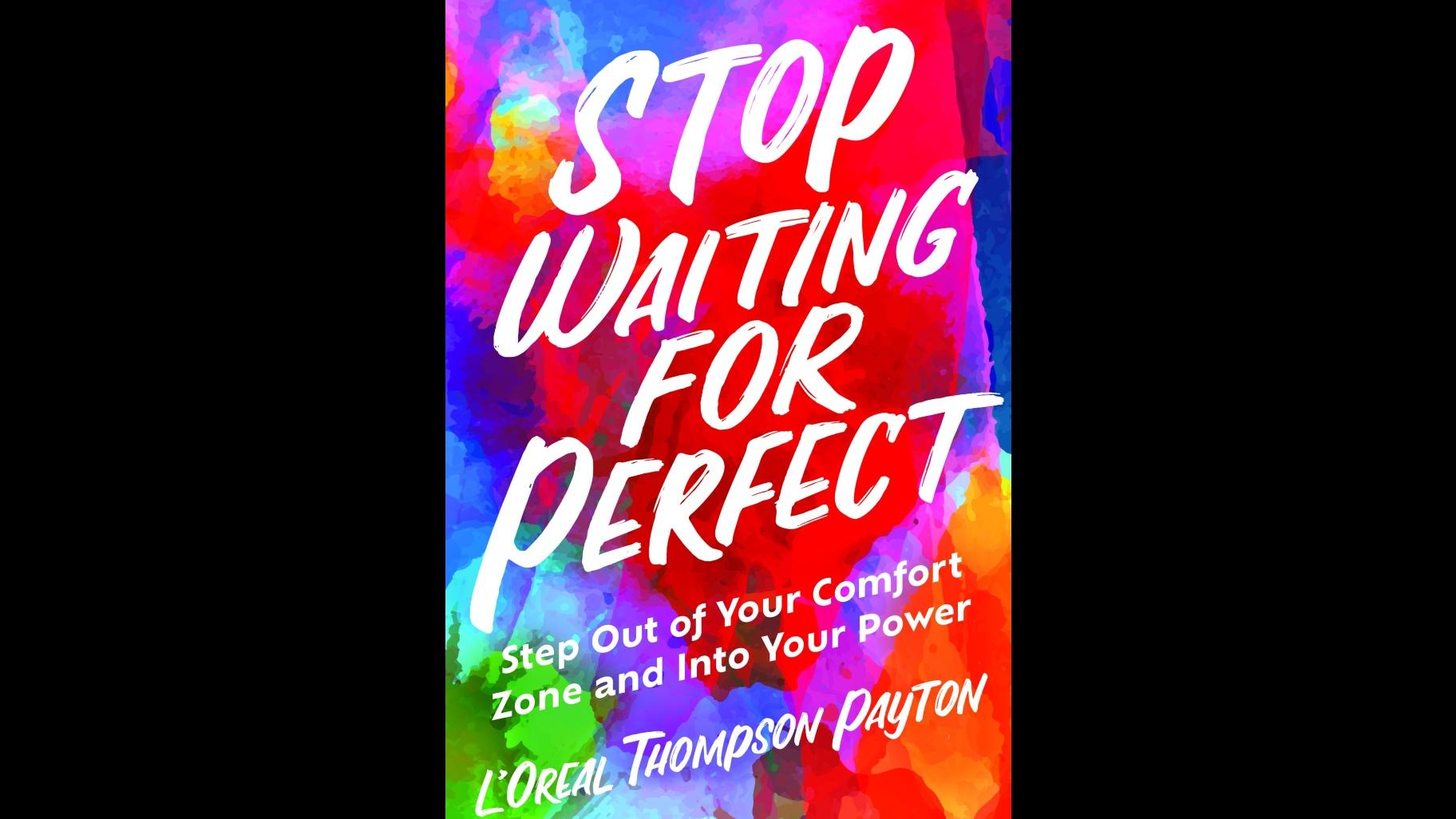 "Stop Waiting for Perfect: Step Out of Your Comfort Zone and Into Your Power"
---