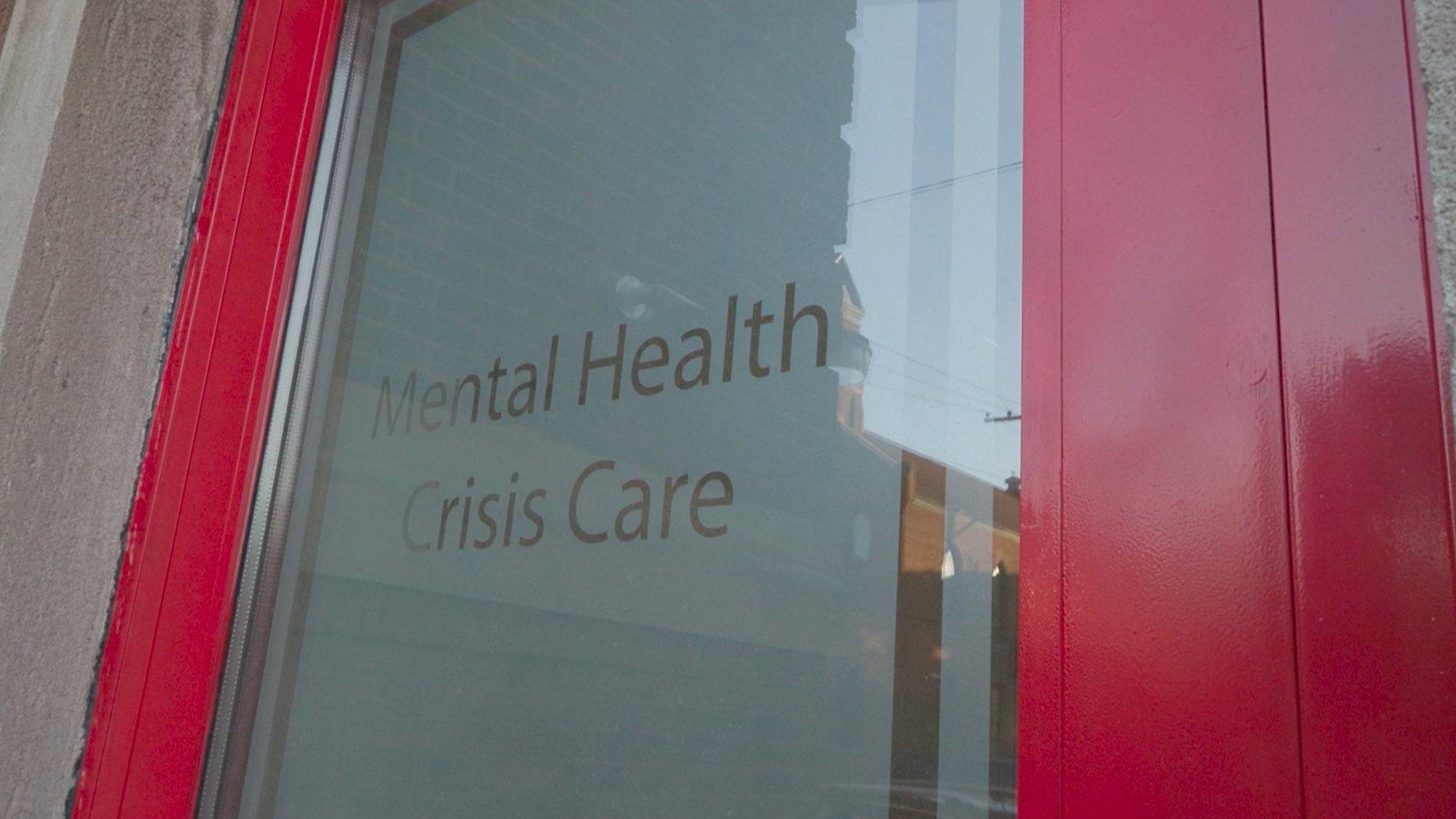 (WTTW News)
A decade-long push to reopen public mental health clinics closed in 2011 and expand efforts to respond to 911 calls for help not with police officers but with social workers and counselors was center stage at City Hall Monday, as Mayor Brandon Johnson and his allies took the first step toward fulfilling a major campaign promise.
The more than three-hour hearing came nearly three years after Ald. Rossana Rodriguez Sanchez (33rd Ward) introduced a proposal that has become known as "Treatment Not Trauma." That plan would have reduced the Chicago Police Department's $1.94 billion budget to reopen the mental health clinics and establish a citywide program that would send emergency medical technicians and mental health professionals to calls for help from those in crisis.
"We know we can save precious lives by caring for people instead of criminalizing them," Rodriguez Sanchez said, who began the hearing with a minute of silence for several people shot and killed by police who were responding to calls for help involving people experiencing a mental health crisis, including Quintonio LeGrier and his neighbor, Bettie Jones, and Laquan McDonald.
"This work is for them, their loved ones and to ensure this never happens again," Rodriguez Sanchez said.
Rodriguez Sanchez and her allies did not discuss on Monday how to fund their proposal. But the hearing sets the stage for funding for Treatment Not Trauma to be included in the proposed 2024 spending plan Mayor Brandon Johnson is set to unveil on Oct. 11. A proposal authored by Dr. Eric Reinhart and social worker Arturo Carillo calls for 14 new city-run mental health centers to be opened, and the five clinics that are now open to be expanded.
Johnson campaigned in support of efforts to reopen the mental health clinics and has repeatedly vowed to do just that, reassuring skittish allies still angry that former Mayor Lori Lightfoot broke her 2019 campaign promise to reopen the clinics closed by former Mayor Rahm Emanuel. Instead, Lightfoot worked to fill what she acknowledged were "significant gaps" in Chicago's mental health care system by turning to nonprofit organizations to deliver needed care.
Lightfoot blocked a hearing on Treatment Not Trauma, which Rodriguez Sanchez said was prompted by the demands for racial justice and a new approach to criminal justice that swept the country in the wake of the police murder of George Floyd in May 2020.
While Lightfoot frequently clashed with Rodriguez Sanchez, and called Treatment Not Trauma an effort to "defund the police," Johnson backed the Albany Park alderperson's bid to be chair of the Health and Human Relations Committee.
Johnson spoke Saturday at a summit held by supporters of Treatment not Trauma that served as the hearing's opening act — and previewed what are expected to be tough negotiations over how much to set aside to reopen the clinics and expand the program that sends paramedics and a mental health professional to those in crisis.
"People talk about how much it will cost to reopen Chicago's mental health clinics, but think of the cost of not opening them," Johnson said, triggering sustained applause.
Since the program began in September 2021, four teams operating on the North Side, West Side, downtown and the Southwest Side have responded to more than 1,000 calls for help with no arrests or uses of force, demonstrating the safety and feasibility of the effort, officials said.
Three of those teams do not include a police officer, including the team that launched in March downtown and in the South Loop with a Chicago Fire Department paramedic and a drug recovery specialist.
Lightfoot resisted efforts by progressive members of the City Council to fund alternate-response efforts to respond to 911 calls without a police officer, putting her at odds with Chicago's progressive political movement — and providing Johnson with another clear contrast during the election.
Rodriguez Sanchez said the expansion of Chicago's existing program, known as Crisis Assistance Response and Engagement, would include lessons learned by officials from New York, Denver, Portland and Albuquerque, where similar programs are in place. Monday's hearing featured testimony about all four of those cities' programs, which officials said had been unqualified successes.
The city's 2023 budget earmarked $89 million for mental health care. That includes efforts to treat people outside clinics and other medical facilities, sending clinicians to homeless shelters, on the CTA and in encampments of unhoused people. 
Part of that funding came from COVID-19 relief packages from the state and federal governments, and will not be available beyond 2024.
Arwady's Future Unclear
Although the hearing was attended by Deputy Mayors Garien Gatewood and Jen Johnson, Dr. Allison Arwady, the commissioner of the Chicago Department of Public Health, was not present. Instead, the department was represented by Matt Richards, the deputy commissioner of behavioral health.
Richards told the committee the department was prepared to implement Treatment Not Trauma, noting that his job — and that of the commissioner — was to implement the policy set by the mayor and City Council.
Arwady, an epidemiologist, rose to prominence at the height of the COVID-19 pandemic, frequently briefing the news media and answering questions for nearly an hour online every weekday. 
In 2019, Arwady saw her confirmation delayed by several months after she fully backed the Lightfoot's decision not to reopen the clinics and angered progressive members of the Chicago City Council now allied with Johnson. During the campaign, Johnson said he would not reappoint Arwady because they had different approaches to public health.
While most public heath commissioners play no role in elections, Arwady campaigned for Lightfoot, telling WTTW News she was Chicago's "mental health mayor" and said it does not matter if clinics and other medical facilities are funded with city tax dollars or public funds from Cook County or the state of Illinois or federal grants.
However, Rodriguez Sanchez and Johnson have argued that it does matter, with the alderperson slamming Arwady for implementing a "harmful neoliberal model" that exploits employees of nonprofit organizations, most of whom are not unionized.
Johnson has said he will not move to oust any department heads before mid-August, to allow those who want to stay on during his administration a chance to make their case.
Contact Heather Cherone: @HeatherCherone | (773) 569-1863 | [email protected]
---