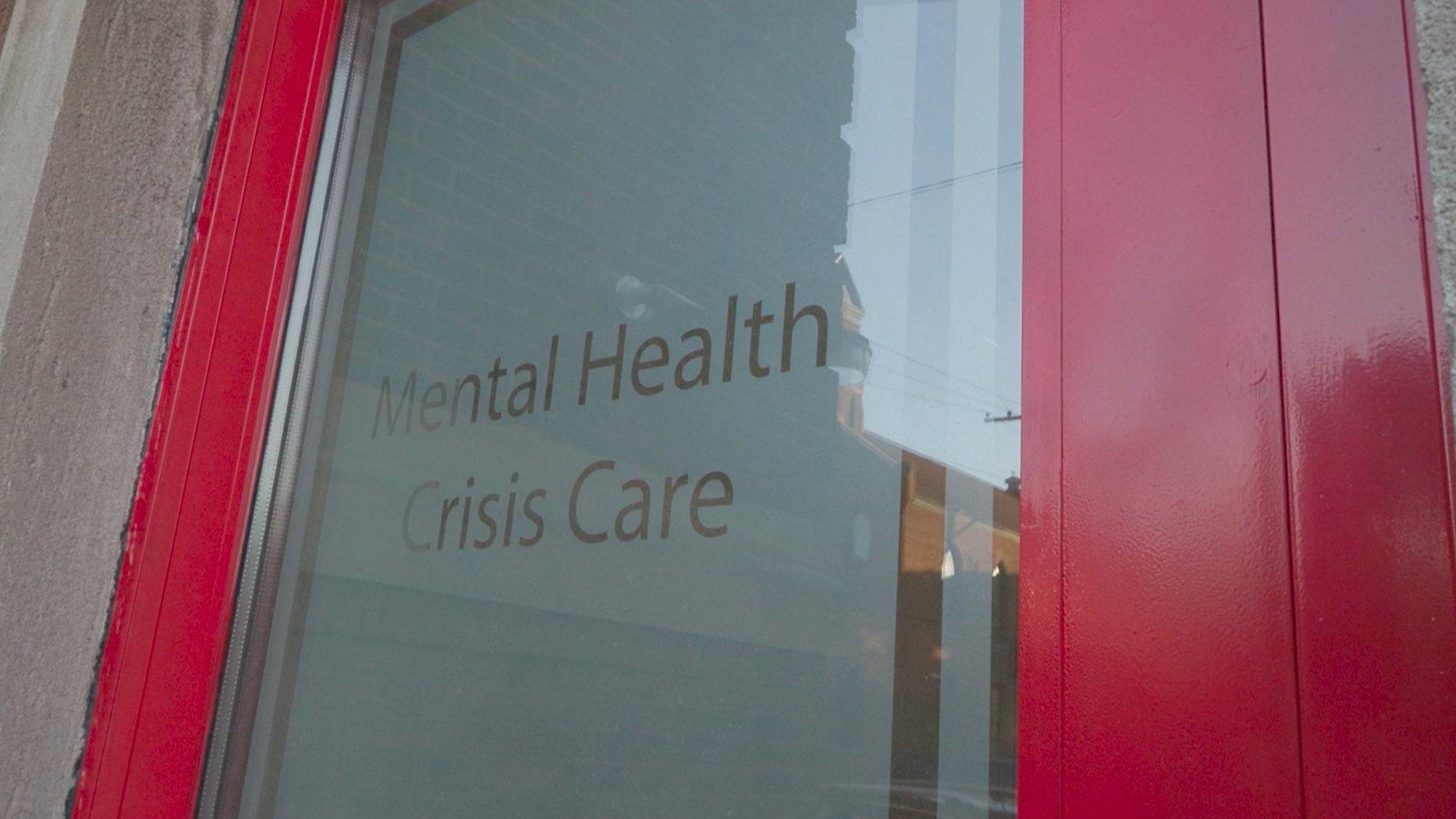 (WTTW News)
Mayor-elect Brandon Johnson committed to reopening the publicly run mental health clinics closed more than a decade ago by former Mayor Rahm Emanuel in an interview with WTTW News on Friday.
Speaking days before he is inaugurated as Chicago's 57th mayor, Johnson vowed not to break the promise he made repeatedly during the campaign, the third mayoral contest to be shaped in part by Emanuel's decision to shutter six of the city's 12 mental health clinics to help close a massive budget deficit, triggering vehement protests and national attention.
"We are going to reopen the mental health clinics," Johnson said, putting it first in a list of his top priorities, which he said included fully funding Chicago's schools, making sure Chicago's public transportation system is clean, safe and efficient and Chicagoans have access to clean water and fresh food. 
Since his election, Johnson has faced consistent questions from the news media about whether he will actually reopen the mental health clinics. Mayor Lori Lightfoot's broke her 2019 campaign promise to reopen the clinics closed by Emanuel. Instead, Lightfoot worked to fill "significant gaps" in Chicago's mental health care system by turning to nonprofit organizations to deliver needed care.
"I understand those demands for change as evidence that the city's political system has been a disappointment for some time," Johnson said, acknowledging that many Chicagoans question whether true change is even achievable. 
"I believe it is possible, and I'm going to lead by example," Johnson said.  
Johnson will also have to decide whether to continue operating what Lightfoot dubbed the city's network of Trauma-Informed Centers of Care, which includes 44 organizations that got tens of millions of dollars in 2022.
Chicago's 2023 budget calls for $89 million to be spent providing mental health care. That includes efforts to treat people outside clinics and other medical facilities along with sending clinicians to homeless shelters, on the CTA and in encampments of unhoused people. 
Part of that funding came from COVID-19 relief packages from the state and federal governments, and will not be available beyond 2024.
Johnson has promised to fire Chicago Department of Public Health Commissioner Dr. Allison Arwady, the architect of that network. Before she became the face of the city's response to the COVID-19 pandemic, she clashed with progressive City Council members over whether the clinics should be reopened.
In 2019, Arwady saw her confirmation delayed by several months after she fully backed the mayor's decision not to reopen the clinics and angered progressive members of the Chicago City Council.
Like many department heads, Arwady will likely remain in her post for at least the first few months of Johnson's administration as he works to fill out his cabinet and the city's senior leadership.
Johnson has endorsed 33rd Ward Ald. Rossana Rodriguez Sanchez's proposal known as "Treatment Not Trauma" that would reduce the Chicago Police Department's $1.94 billion budget to reopen the mental health clinics closed by Emanuel and establish a citywide program that would send emergency medical technicians and mental health professionals to calls for help from those in crisis.
Rodriguez Sanchez is a member of Johnson's transition team, and will lead the City Council's Committee on Health and Human Relations.
Lightfoot fought efforts to implement that policy, and Arwady dismissed it as a "buzzword" WTTW News before Lightfoot finished third in her bid for reelection.
Contact Heather Cherone: @HeatherCherone | (773) 569-1863 | [email protected]
---